When it comes to ranking content, Google focuses largely on content. Still, it can be challenging to determine what the search engine giant really wants. What is it that makes content SEO optimized? Let's find out!
Content and SEO Go Hand in Hand
You can't implement an SEO strategy that works if you don't have a foundation of great content. You can't get your content out to your audience unless you earn great search engine rankings.
Imagine that you create great content. It takes SEO to get that post pushed up to the top of page one. Bottom line is this. If you want to earn organic rankings, you need a combination of engaging content and SEO strategy.
How do You Combine Content and SEO?
It isn't easy. There is certainly plenty of well-written content that is absolutely buried because it isn't ranking. You need more than informative content to rank. You have to create content that grabs the attention of Google's search engine spiders and earns ranking for keywords that are relevant to your brand.
1. SEO is Not an Afterthought
Too many marketers struggle to get the best results out of their SEO efforts because they treat it as an afterthought. Rather than integrating an SEO strategy into the content creation process, they produce content without giving SEO much thought. Later, they attempt SEO via insertion by adding in keywords, inserting links, and formatting content in an attempt to gain the favor of search engine spiders.
Instead, content should be planned and created with SEO in mind. You can start by conducting keyword research and creating a list of terms that your target audience will most likely search for. Then, plan your content around those keywords, while also prioritizing content quality and relevance. Finally, the remaining solutions here will require you to consider SEO before, during, and after the content creation process.
2. Use Long-Tail Keywords to Focus on User Intent
Search engines have become smarter. Search algorithms are much better at parsing what users mean. This is why natural language search is now possible.
Because of this, your content should focus on one or two long-tail keywords. Keep in mind that the idea is to use keywords and write content around keywords that are actually in line with the users' intent. This means, moving away from old methods such as using as many short keyword phrases as possible. In fact, by focusing on just a couple of phrases, you can avoid penalties for keyword stuffing.
How much thought should you put into this? A bit, but don't get carried away. As per top SEO companies, the best content will use keywords very naturally because those keywords are relevant to your content anyway.
3. Present Content that is Truly Mobile Friendly
Google has adopted a search ranking strategy that prioritizes mobile. This is due to the extensive number of searches that are done from mobile devices. So, as Google determines which results to display first, the mobile-friendly sites always win.
You can create mobile-friendly content by starting with mobile-friendly website design or using responsive themes. Next, consider mobile-first as you create content. Use images that are optimized for mobile. Break your content up into consumable pieces. Do this by using bulleted and numbered lists, headings and subheadings, and plenty of whitespaces.
4. Add Keywords to Your Image Alt Text
Images can boost SEO, simply because they draw the reader's attention. They keep people on your pages longer, and that boosts your time-on-page metrics. However, it's important to remember that Google cannot actually 'see' your images. The search engine doesn't know what your images are, or if they are relevant in any way.
Instead, you can use Alt Text to communicate that. By including clear, keyword-optimized Alt Text, you help search engines to better index and rank your image-heavy content.
5. Use a URL Structure that is Easy to Navigate
The easier it is for Google and your users to navigate your content the better. This is why you need to adopt a URL structure that is simple, and easy to understand.
First, use URLs that make sense. In other words, http://www.website.com/topic/subtopic.html is better than, http://www.website.com/subtopic.html or http://www.website.com/53ABC122/AXTX.html. The first example is readable and creates clear categories of topics and subtopics. The second is readable, but it lumps all of the content under a single umbrella. Finally, the third example simply uses random strings for pages and subpages.
6. Get Information from Google's Search Analytics Report
Google's search console is part of its Webmaster Tools. You enter in your website URL, verify ownership, then you gain access to loads of helpful information on your page's search performance. One of the most important measurements are the keywords that your visitors are using to find your web pages. This can give you a better understanding of the keywords that should be your focus.
7. Know Where to Place Your Keywords
Google will take better notice of your keywords depending on where you place them. For example, in-text keywords are fine. They add relevance to your content and will boost your rankings. However, Google pays special attention to the keywords that you place in your:
• Title
• Headings And Subheadings
• Image Text
• Title Tag
• URL
• Meta Descriptions (More on this next!)
As you prioritize your keyword placement, focus on these parts of your content to get the best results.
Also Read: The Future Sounds Sweet with The Rise of Voice Assistants
8. Maximize the Meta Description
A meta description is that blurb underneath the link to pages in search results. If you search, 'MLB World Series' the first search result with meta description looks like this:

The part that begins, 'The World Series is the annual championship series…' is the meta description. As mentioned earlier, this should contain at least one of your chosen keyword phrases. You should also work to create meta descriptions that are accurate, and present searchers with the benefits of clicking your link. Remember that if your Meta description matches the users' intent, they'll spend more time on page, leading to even better search results.
9. Use Internal Links to Help with Indexing
Internal links are just what they sound like. They are links on your site from one webpage to another. Think of each link as part of a chain connecting the pages of your website together. When you use internal linking, you accomplish a few important things:
• You make it easier for Google to index your site.
• You drive traffic to additional pages on your website.
• You improve your content by linking to relevant information.
10. Optimize for Rich and Featured Snippets
You know those enhanced search results you often see on Google? These include position zero search results, local three-pack results, rich snippets, featured snippets, knowledge graphs, and answer boxes. Google opts to make certain search results stand out, and if you can optimize your content to be displayed as a rich or featured snippet, you can really enjoy the benefits of great search engine rankings and increased traffic.
Also Read: How AI-Based Searches Are Reinventing The SEO Landscape?
Final Thoughts
SEO is important. So is great content. By combining great content with an SEO strategy, you can drive more traffic to your website, and ensure that you rank for the most important keywords in your niche.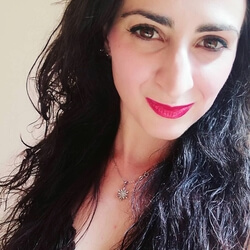 Estelle Liotard is a seasoned content writer and a blogger, with years of experience in different fields of marketing. She is a senior writer and content editor at Studicus. Her passion is teaching people how to overcome digital marketing obstacles and help businesses communicate their messages to their customers.