E-commerce is the fastest growing industry predicted to grow to $4 trillion by 2020. If you are considering starting an e-commerce business, you need to be aware that e-commerce is not only about listing products and uploading pretty product pictures. There is a lot more that goes into a successful e-commerce business. And if you get these fundamentals right, you sure are on the road to success.
Well, so what are these fundamentals?
Once you've figured out what product to sell, your suppliers, etc., the MOST critical decision is that, you will be choosing the best e-commerce software for your business. The e-commerce platform you choose and the features it offers can either make or break your e-commerce dream.
Why Use an E-commerce Platform?
An online store is the backbone of successful companies today. If you do not have an e-commerce platform, you are losing a big chunk of business to your competitors. Back in the day, companies had to develop their own platforms. The affair was time-consuming, costly and required IT and development teams. Scalability and integration with other software used by the business were an issue.
The onset of e-commerce platforms has revolutionized the digital landscape and has made running an e-commerce business accessible to all for a fraction of the cost it was before.
In saying that, it has also become confusing to choose the best e-commerce platform out of the thousands that are out there. What are the metrics you use to make intelligent comparisons between e-commerce platforms? What are the features to consider? Is the pricing, right? Here's the biggest question on every e-tailers mind. Which is the best e-commerce platform available today?
The truth is that, there is not one that fits all. The best e-commerce platform for you will be the one that successfully delivers solutions suited to your business requirements. Do not blindly follow what everyone else is doing and do not run to the most popular e-commerce platforms as they may just not be suited to your sector or business.
For example, a value-added IT reseller will need features that a fashion e-commerce website may not. However, there are some features that are an absolute must-have to run a successful e-commerce business. Ensure that the e-commerce software you choose does not skimp on these 8 features. Compare these features before you make a decision.
The 8 features You Should Consider While Choosing an E-commerce Platform.
1. Powerful Catalog
The product catalog is the Holy Grail of your e-commerce business. Today's consumer demand a consistent and rich online buying experience and a robust catalog will offer them that and ensure they return to your store. Your product catalog should complement the requirement of your sector. For example, if you sell IT products, your catalog should enable you to bundle products, up-sell and cross-sell.  For fashion products, your catalog should offer customers different sizes and colors.
Another important feature of a powerful product catalog is its rich content. The product images, description and attributes should be consistent. This allows you to easily offer an omnichannel experience to your customers.
2. Flexible Pricing
In today's dynamic and competitive e-commerce market, prices are never set in stone. Customers are ALWAYS looking for deals and bargains. Running promotions is a great way of attracting customers. You will definitely run promotions, sales and promo codes, so it's better to choose an e-commerce platform that allows you to do so easily and automates the calculations.
3. Flexible Shipping
Customers usually have shipping carrier preferences depending on delivery time, packaging and handling etc. A lot of cart abandonments occur because customers don't find their preferred carrier.
While it may not be possible to offer every shipping carrier under the sun, it is advisable to offer at least a couple of major carriers, so customers feel in control of their orders.
4. Multiple payment gateways
Another reason for cart abandonment at checkout is the unavailability of familiar payment gateways. Online shoppers usually prefer one specific payment type. Some have loyalty rewards programs; some may trust only locally popular payment options. If you are a global entity, you MUST offer local payment options that consumers trust and know. Do not lose out a confirmed sale because of a lack of payment options. E-commerce software that offers you multiple payment gateways according to your geographical location will be a big asset to your e-commerce business.
5. Automatic tax and account calculation
Not paying taxes is a legal offense and if you are a global entity it is best if your e-commerce platform can automate tax calculations for you.  Failure to do so will lead to numerous legal repercussions in different countries, and we're guessing you do not want that! The best e-commerce platforms out there offer automated tax and account calculations.
6. Customer Review System
Millennials trust user-generated content 50% more than any other. We live in the millennial world and well, we need to adapt. Consumers today check for online reviews before making any decision, be it buying a product, choosing a restaurant or planning a holiday. You will heavily lose out if your e-commerce platform does not allow users to rate you, leave testimonials, reviews or comments.
7. Social Media Integration
Facebook and Instagram are where the world's biggest audience is. A good e-commerce platform will allow seamless social media integrations to give your customers a truly omnichannel buying experience. This is again where a solid and consistent product catalog is of immense importance.
8. Google Merchant Integration
Google Merchant allows your products to list in the Google Shopping results. Google Shopping generates high traffic and as an e-commerce business, you want that! More and more consumers use Google to search for products, and you want your products to show up in those results. Choose an e-commerce platform that integrates well with Google Merchant.
Conclusion
Ecommerce is all about how it appeals to your visitors and how it interacts. It applies to your wise decision by evaluating all your business needs and the customers' expectations. It is better to choose the right platform out of a committed analysis and the right decisions will always guide businesses to achieve and succeed. With these tips, you are well on your way to e-commerce success. Choose wisely and compare all the e-commerce platforms before deciding.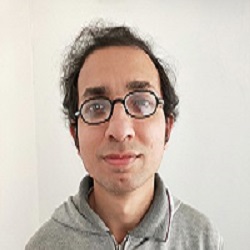 Shane is an American writer for various digital news publications. He keenly writes for VARStreet office supplies ecommerce platform. After being in the ecommerce industry for more than 15 years, Shane has a good understanding of what it takes to make an eCommerce business successful. He likes to cover newsworthy events related to business management software, eCommerce platform, customer relationship management (CRM) and Quoting software and Value Added Resellers.His articles give insights on the latest trends in the B2C and B2B ecommerce industry. His ecommerce coverage is robust and provides everything from best ecommerce platform to improve your website site.