As the internet slowly takes over the world, it is becoming a trend that most things are now being done through the internet. From selling your old phone to online learning to online marketing and intercontinental interactions, the internet is truly an asset in any venture.
Through the net, it is easy to access different social media sites. Here the contents one posts are not limited in any way unless stipulated by the site. As such, it is easy to advertise and attract customers through social media platforms. This is why it is necessary for the business organizations to keep a keen eye on the impactful social media marketing trends that will make their mark.
Despite this, most people find themselves at crossroads over the viability of social media platforms as marketing hubs. While security is the main worry, the world-wide-web can be an amazing advertiser once all precautions are put in place. Many people question whether the advantages outweigh the fears involved in social media selling.
To clear these doubts here are a few reasons why you should prioritize on selling your product through social media
Ability to reach a wide audience
Most social media platforms offer their customers worldwide reach. This, therefore, means that an advert posted with public security setting is available for the whole world to see. With such high numbers viewing your product, it doesn't take long to find an interested party. It is therefore easy for one to find a market for their products amongst so many people. This also creates traffic for your profile as more people interested in your line of goods flock your page. As such, social media can be a good avenue to start or even grow a business.
Cheap (Cost effective)
It costs practically nothing to post a feed on your timeline. Social media platforms vary in data consumption range. Therefore, it is up to a prospective seller to decide which media suits their need. It is however certain that selling items by posting them on a timeline is cheaper than setting up a shop. The returns from this venture are clearly huge. Social media marketing also helps you sell your product at a reasonable price unlike using a mediator.  Most platforms will also not charge you for marketing through them. This becomes an added advantage as the seller gets all the money directly.
Convenient
For the longest time, sellers and buyers have had to suffer the hustles and fatigues of travel in order to exchange their wares. However, with the birth of online marketing and social media, the world has become smaller and access to different people and services easier. From the comfort of your home, you can now sell goods without having to budge. It has also become easier for one to multi-task. Through your smart phone you can be selling goods online, blogging and watching a cooking show.  Social media marketing creates a business environment at your convenient location. It is not a wonder that most people are venturing in its direction.
Creates brand awareness and loyalty
Longtime business ventures need to create awareness of the products they sell. By using social media as an advertising and selling avenue they are able to create trust amongst their customers, link out to prospective buyers and hold their loyalty. Any good business requires a firm relationship with its customers. Social media platforms help one inform their buyers every time they have a new product thus ensuring continuity and business growth. They also make it easy to know your customer's specifications and therefore tailor products to fit their specific requirements. It is also important for first time sellers as it creates trust from the buyer such that the next time if they want to sell, the market will be available.
Quick and efficient
Just by the click of a button, one links to the entire world. Imagine that power being used to sell products. A post from one part of the world becomes visible to nearly half the population of the world at a go. In this way, online marketing and social media marketing are the fastest and most efficient avenues to sell products. It becomes very easy to find people that are interested in your wares and even to sell to them. An added advantage is one gets to value their product among others. The internet also gives you the ability to communicate with various clients, therefore, finding out their desired products and specific needs.
Feedback
The most important concept of any communication is feedback. Without it, a person feels they are conversing with a brick wall. Without feedback, a seller might never know what impact a certain product had on the buyer, therefore, no knowledge on how to improve their sales. Transactions are only possible where feedback is given. Social media allows customers and sellers to interact hence they can discuss the shortcomings and strengths of a product. A buyer may be interested in bargaining on the price of an item or buying the item in a different color. It is also helpful in identifying which product needs improvement. It is very important to avail customer reviews in your site as it creates a high level of trust between you and the buyers. All these are available through online marketing and using social media as a sales hub.
Through social media advertising, one is linked to many possibilities that help improve their business. With chances of finding new places to access low materials and better prices, an available market for your produces and easy communication to your customers, this really is the way to go. The internet is also very helpful in researching the best sites to sell your wares from. It basically creates a huge ground from which one can set up the next big business.
Using the internet to market one's wares is as easy as it is cheap. The advantages are endless and only a person can limit their gains. It is even cheaper when social media platforms are used as they have little restrictions unlike using websites. It is also more efficient in that it reaches a wider audience at a faster time possible. For sure, online marketing and social media selling are the future for starting and existing businesses.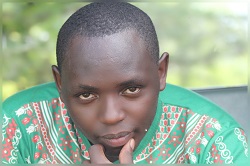 Duncan has been in the writing profession for a decade now. He has great experience writing informative articles and his work has been appreciated and published in many popular publications. He mainly writes for Swifttechbuy. His education background in communication and public relations has given him a concrete base from which to approach different topics in various niches.