If you love your smartphones, you need to understand what operates them. For a fact, it is the operating system that makes the smartphones run smoothly and flawlessly. All smartphones are run on operating systems and when we talk about operating systems, there are two giants you cannot ignore- Android and iOS.
Both Android and iOS have carved a niche for themselves by introducing new features and technologies in smartphones to give users more convenience, fun, and entertainment. Recently, Android has launched Android Pie and Apple has announced iOS 12- both with new features and improvements.
Apple and Android, both have their genuine followers who have already taken the stage with endless possibilities and opportunities offered by their respective brands. It is new. It happens every time new updates are introduced.
In this blog, we will discuss some key functionalities and what Android Pie and iOS has to offer to us:
Gesture Controls:
iPhone X came up with a new feature called gesture control that allowed users to use swipe gestures to control various activities. Android is finally coming up with this feature in the Android Pie update.
For quick multitasking, you can swipe left and right on the bottom part of the screen. If you swipe normally, you will be redirected to the home screen.
One good thing about Android Pie is that you can choose which navigation method you want to use as per your convenience. If you don't like swipe feature, you can carry on with on-screen buttons for navigation.
Notch Feature:
Again, Notch feature was launched by Apple with iPhone X. You might remember Android lovers who used to mock on online platforms about it. However, better late than never, Android has finally realized it and has the notch feature in Android Pie version.
Also Read: Know how to Manage the iPhone App Development projects in spades
Digital Health:
we all love to spend times checking out social media, communicating with friends or simply playing our favorite games, don't we? However, sometimes, you become so addicted to the phone that you spend hours checking out the phone. It is not healthy. Children are more vulnerable to this addiction.
Google and Apple have special features to make you aware of your time spendings on phones. These features will let you know about the total time you have spent on smartphones.
iOS 12 has a feature called App Limit. This feature will set a specified time for an app. Once the time is up, it will notify and prevent the user to spend more time there.
Similarly, Google has an App Timer that functions exactly the same.
In addition to that, Google's Android Pie has another feature called Do Not Disturb that block all the notifications.
Notifications:
As of now, even Apple supporters will also accept the fact that the notification system of Android is far more effective and superior than iOS. However, for the new iOS 12, there are some welcome improvements as far as the notifications are concerned.
First of all, it has grouped notifications feature. Also, iOS 12 will also allow users to manage the notifications even if the screen is locked. Also, with the impressive feature called Bed Time Mode, you can send all the notifications to the notification center at night. In this manner, bulk notifications will not disturb you at night when you just want to check out time.
Though there are many new features with iOS 12, Android's notification system is far better than Apple. With Android, you can prioritize which app's notifications you want to see at the top.
Augmented Reality:
When it comes to Augmented Reality, iOS 12 clearly turns out as a winner. It has ARKit and has some finest apps in the App Store for users. Additionally, iOS 12 comes up with Measure, a first AR app from Apple. With it, you can measure objects live by simply pointing out the camera in front with them.
Though Android has ARCore, unfortunately, it is not functional in all the devices.
Software Updates:
Apple users don't have to rely on any third-party vendors to download software updates once Apple makes them live.
In the case of Android, there are some names that are faster at rolling out updates, but most of the others are very slow at it.
Also Read: Top Mobile App Categories That Will Be Trending In 2019
Virtual Assistants:
Virtual Assistants are getting there to facilitate users with some incredible smartphone experience. IOS 12 has some excellent Siri updates with Siri shortcuts that help you to function some simple tasks such as playing your favorite tracks and launching apps.
When it comes to Google, its voice assistant can help you to book reservations for you and make calls for you. Also, it helps to control your smart homes. However, Google's assistant is way more flexible compared to Siri.
App Support:
iOS is still better at app support compared to android even after some new amendments made by Android in the Android Pie. Even expert programmers prefer to develop apps for the iPhone first.
There are many credible applications that are exclusively available on the Apple Play Store only such as Ulysses and Tweetbot and Things.
However, one drawback of Apple is that you cannot run two apps simultaneously. In addition to that, Android also allows users to download the app from third-party sources. Apple does not allow it.
Privacy and Security:
As we have discussed above, Google allows users to download apps directly from third party sources, sometimes, you might invite malware on your smartphones. Google is taking many measures such as scanning apps after download, to protect you from such security breaches, but it is still reaching there.
Furthermore, Android Pie also offers a data backup facility with encryption and Transport Layer Security (TLS).
However, when it comes to data collection and usage, Google uses your data to give you improved services. Apple does not do it.
Also Read: 5 Winning App Development Strategies That Will Help In Driving Down The Android App Development Costs
Conclusion:
So, that was all. Both, Android Pie and iOS 12 have some unparalleled features and certain limitations. It is you who have to decide which one to opt for. It would be interesting to witness which features become more popular and why among the community. With some striking features such as digital health measures. When it comes to the selection of devices, Android has more options for users compared to Apple. Experts also suggest that these features might be tweaked or new features might be added before the release. Concluding which one is better is very early.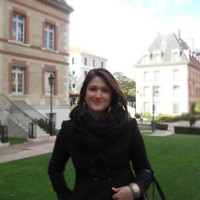 An enthusiastic Operations Manager at TopDevelopers.co, coordinating and managing the technical and functional areas. She is an adventure lover, passionate traveler, an admirer of nature, who believes that a cup of coffee is the prime source to feel rejuvenated. Researching and writing about technology keeps her boosted and enhances her professional journeying.