You should make a lot of efforts to achieve great success in the promotion of your startup. And it doesn't mean that your small startup will mandatorily become a great and successful project. So before you begin scaling up your project, understanding the aspects of microentrepreneurship is very important. With the help of this guide, you will be able to prepare your startup for scaling up and lead your project to success.
Scaling or growth – what is more important?
For a start, we suggest you differentiate these two conceptions and see what is what. Growing conception is quite simple – for example, your company is expanding and you need to hire more employees to handle a growing number of tasks. Your revenue is growing but so do expenses, you need to pay a salary to new employees and so on.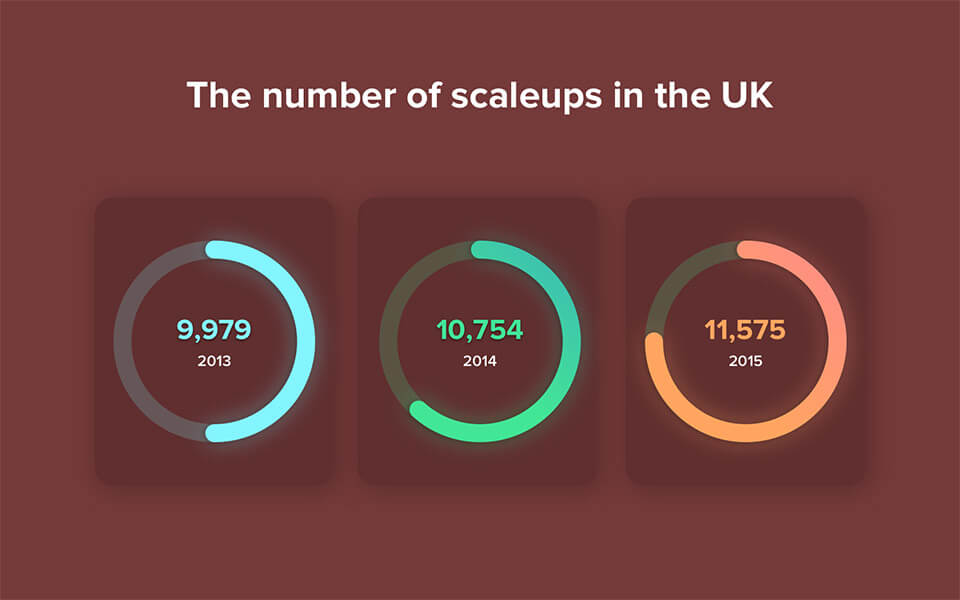 In the case of scaling, the overall situation is changed. Scaling makes it possible for you to earn more with minimum expenses; there is no need to make large investments.
So scaling is completely different from growing and it helps you develop your business with minimum costs.
When you need to scale up
Haste makes waste. This simple truth you should keep in mind as a no-brainer. So your startup should be prepared properly for scaling up. According to general statistics, about 75% of startups fail due to improper preparation and raw condition of a startup itself. It is worth mentioning that raw startups will develop slower as well.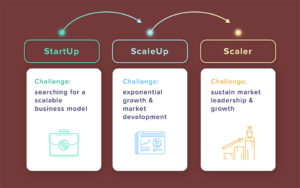 So to understand that now it is the right time to scale up, we recommend you to pay attention to 4 points as follows:
You did what you planned
A right approach to startup development includes some goals to achieve, you should know about it. For a start, when you provide new users with your startup, you should pay attention to necessary statistics, different metrics to see how it grows.
You should set specific goals and technology stacks for your startup that you plan to achieve in the first half-year, for example. And if you see that your goal is achieved, you should think about scaling up and it is the right time.
Stable profit
Despite the fact that the scaling process will be less expensive than growing, you will still need to allocate a serious amount of money. That is why before you start scaling, you should conduct the analysis of your income and outcome.
It is highly necessary to find out how additional costs will impact your budget and won't it damage a startup development? Also, you should envisage losses that may happen and you should be ready for it.
So you should thoroughly analyze the overall condition of your budget, and estimate how bigger your startup should become in the future. The bigger it should become, the more money you should be ready to invest. And, moreover, don't forget that first profit growth will be seen not later than 4-5 months later.
In case if you plan to find investors, you should convince them that your startup is strong and keeps the power, and investors won't have any risk of investing.
High-quality software
If you use some additional software for your main project, you should be confident that your software and relevant IT systems are reliable and won't let you and your users down.
When you plan to scale, you should also improve your software since it will process more information. However, if you use reliable scalable software, you shouldn't worry about anything.
Reliable team
Your employees are your foundation, so you should choose the staff thoroughly. Are your employees are skilled enough in their field of activity? You should take into account that along with scalability, your employees will need to handle more tasks and some of them can be totally new.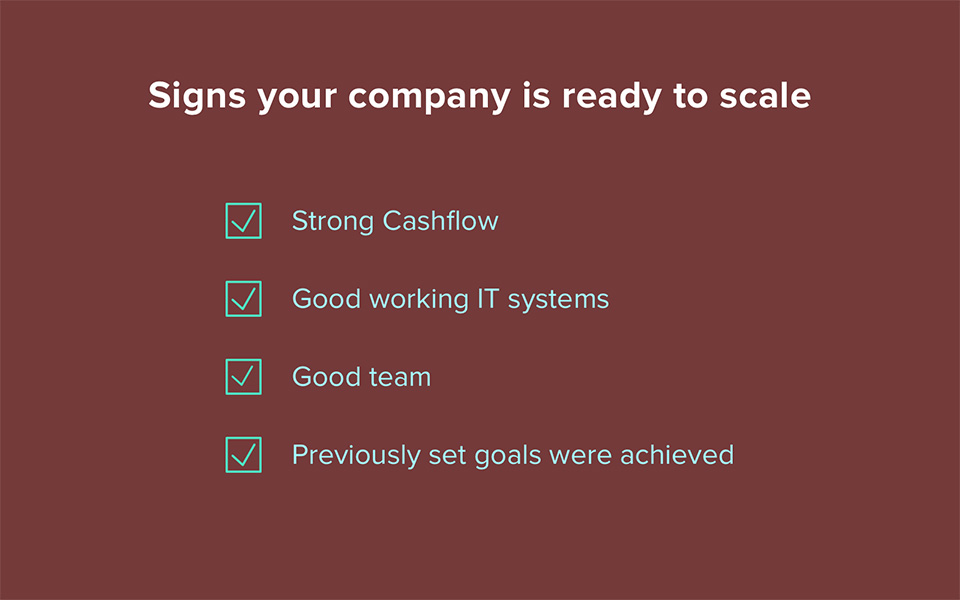 If new tasks will not a surprise for your staff, and it accepts new challenges with interest, then you go the right way!
Startup preparation: necessary steps
Well, you have dealt with all the issues you should consider, and now you must prepare your startup. To do it, mind following some specific steps.
1. Define your strategy
A good strategy means a lot for each business. So you should elaborate your path, list all strong and weak sides of scaling up then set a goal for a specific period you consider necessary. It will be easier for you to monitor the progress.
Competent thoughts will be a very good option, so don't hesitate to consult with successful business trainers or business people to find out their opinion.
2. Modify your working process
Simplify working process as much as it is possible. It is the twenty-first century, so modern technologies can drastically change the way we work.
We will list some solutions that will help you with workflow enhancement.
CRM
CRM stands for Customer Relationship Management, software that improves your communication with customers, you can easily store all necessary data inside CRM, and this data will help you offer your customers what they need at the right moment. There is a large number of CRMs available on the market, but you can also arrange the development of your own CRM if necessary.
Cloud solutions
Necessary cloud solutions that are available round the clock will also make you and your customer closer since customers can find a solution in the cloud environment if they have any question. Some special CRMs in a cloud can be at customers' disposal always.
ERP system
Enterprise Resource Planning system will help you coordinate the workflow process of your employees and make it more effective. Organization moments can be taken into account, business processes will also move faster. There are different ERP systems available on the web, but you should think about custom ERP software development that will meet your requirements.
3. Think about outsourcing
If your startup is not very big, it may not have a requirement to hire in-house staff. That is, you can outsource necessary positions and work with people remotely, especially, if you need specialists for a specific period of time but not permanently. So you can hire specialists from another country, sign a contract with them and they will do their work for you as it is necessary.
4. Promotion is crucial
Even if your marketing strategy is perfect, a team of professionals surrounds you, the software is high-quality, but nobody knows about your project – then all the above isn't so valuable. Consider that you should promote your product, and marketing methods will be your best assistants in this case.
For a start, you can use direct marketing that will help you attract more potential users, you can communicate with people, tell them about your future product.
Then, content marketing should come into force. CM means that you post different recommendations on forums and other resources that motivate people to make the right decision and buy your product. But it cannot be direct advertising.
Don't ignore social media marketing as well. The more social networks you occupy with your product, the better it is for you. Create groups, promote your product, speak with people, give them a piece of advice and so on.
Influencer marketing is not a cheap way of promotion, but it is a working method. Cooperate with a famous blogger that is close to the field of activity you act in, and ask him or her to make unobtrusive advertising of your product. As for the price, you will agree individually.
5. Build your reputation
This section is tightly connected with the promotion. You should build your reputation, convince users that your product is reliable and high-quality you shouldn't ignore your customers, but provide them with support on demand and so on.
6. Make your project autonomous
A really great project is great when it function without your help. It means that you should have trusted employees that will maintain the startup after its scaling up. You will monitor the workflow and app functionality, but you won't need to control everything round the clock. So take into account to make your app autonomous without your presence.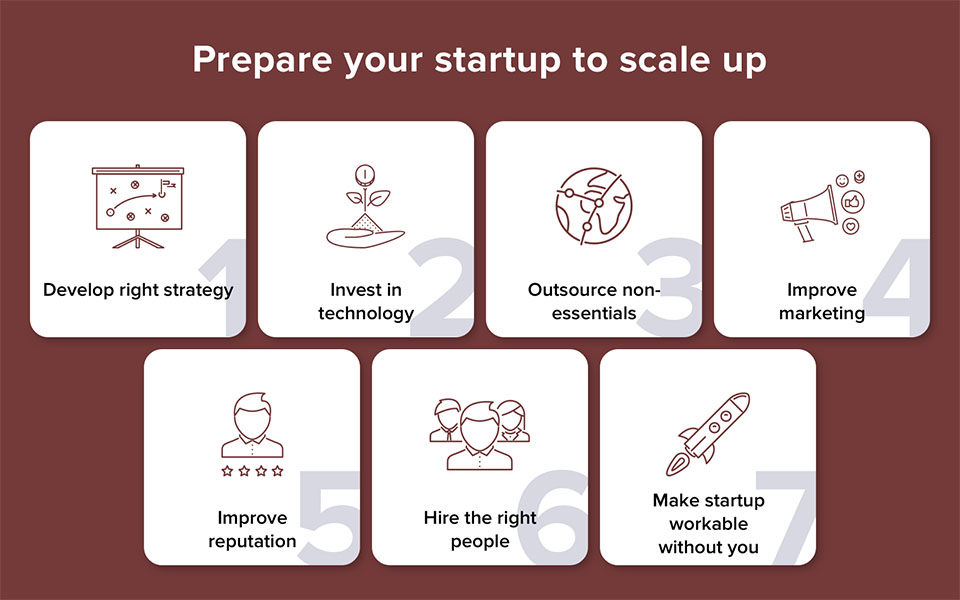 Also Read: Types of Startups that can grow considerably
Let's draw a line
Drawing a line, we should consider two main issues that it is necessary to consider and not cross the line.
Budget
Keep strict with the budget and spend money only on necessary features and modifications. Especially if your budget is formed by third-party investments, it is your responsibility, and you should spend money wisely.
Staff
The successful startup doesn't imply a large number of employees. So hire necessary specialists only that will be your assistants. Too many employees that do nothing will lead to chaos rather than to success.
As a rule, if you do everything properly, and you don't hurry, everything will be alright. Just don't ignore the time when your startup is ready for scaling up. Our guide will surely help you implement it. Just be clever and follow the right road!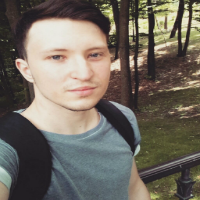 Vitaly Kuprenko is a technical writer at Cleveroad. It's a, web and mobile app development company in Ukraine. He enjoys telling about tech innovations and digital ways to boost businesses.