The world battles the coronavirus pandemic in the second consecutive year, as the number of cases worldwide rises. Countries are again compelled to impose strict regulations in the quest of flattening the curve again.
Amidst all the gloominess, the only positive thing that the pandemic has brought is that people have become more health-conscious now. In addition, various wearable technologies are helping people keep on their Spo2 levels and heart rate involvement of high-end technologies; it is being used extensively in health monitoring as well.
In our battle with the global pandemic, there are certain things that we need to take care of. It includes:
Wearing a mask
Sanitizing/washing your hands
Maintaining social distancing
Regular checking of SpO2 levels or Oxygen levels
While three of the above-mentioned four steps are external factors, checking the SpO2 level requires little more attention.
What is SpO2?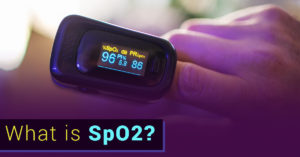 SpO2 is nothing but a level of saturated oxygen in the blood. Constant monitoring of the SpO2 levels will help the person understand if the level of saturated oxygen is going down in the body or is stable.
In the current covid situation, measuring the oxygen levels is even more necessary as the virus attacks the human lungs pretty severely. Timely monitoring of SpO2 levels using various available devices can help you take necessary precautions and dilute the intensity of Coronavirus.
How have wearable devices evolved over the years?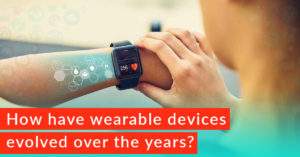 At their nascent stage, wearable devices were considered helpful for the fitness industry only. But with time and the inclusion of new-age technologies, wearable devices proved their worth in other industry sectors as well.
Wearable devices provide accurate and on-point data on the go. Moreover, now with the inclusion of Artificial Intelligence, they are becoming the real game-changer in the healthcare & fitness sector.
Different wearable devices like activity trackers and smartwatches provide real-time insights and help users maintain their health and well-being.
During these uncertain times of the global pandemic that we live in, having access to real-time physiological data can act as a lifesaver for the patients. For example, if the patient knows that their SpO2 level is below normal through their wearable device, they can take quick actions and minimize the damage.
Thus, due to their immaculate utilities, wearable devices have become a must-have during this pandemic time.
Importance of developing customized applications for wearable
With the rising popularity of wearable devices, the business organization will get new avenues to expand their business. Moreover, to build the best wearable device according to your target audience, you must first understand their needs and wants. A prolific and experienced mobile app development organization can help you in this.
Customized wearable apps are the need of the hour. Thus, a competent wearable app development company with its rich knowledge about the market becomes vital here. They will understand the clients' requirements and gauge them according to the needs of the target audience. Thus, opting for the proper wearable app development firm will help you maximize your ROI and becoming a leader of your genre in the market.
Best wearable devices to track oxygen levels
There are a plethora of new-age and very efficient wearable devices that would help you keep a check on your oxygen levels on the go. For your benefit, we have listed a few of the top wearable devices. Have a look!
Riversong Wave O2 Smart Band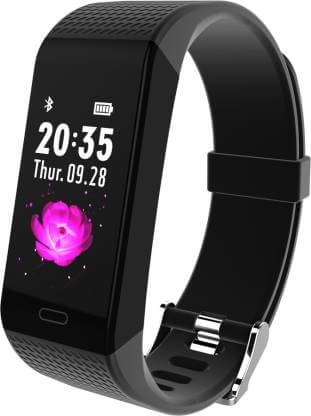 This smart wearable device is equipped with a dynamic heart rate monitoring system that keeps a close watch on your daily activities. Along with this, the device provides scientific health guidance as well.
As far as its other features are concerned, it has a sleep monitoring feature that helps the user to keep track of their sleep cycle. Moreover, its wrist hematomanometer checks the blood pressure regularly so that it can update if there is a slight cause of concern.
The Riversong Wave O2 smart band monitors your oxygen levels on the go along with indicating accurate numbers for blood pressure, heart rate, etc. Thus, it helps the user to get an overall idea about their health daily. Also, it helps them take necessary actions on time whenever there is a slight lump in their health without any delay.
Noise ColorFit Pro 3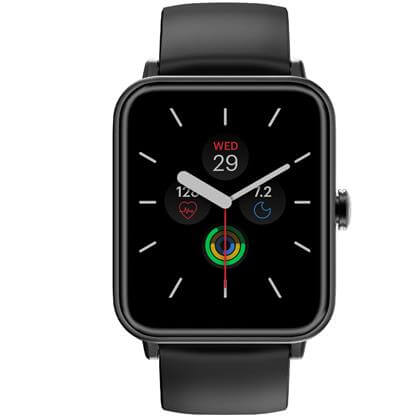 Along with the regular features, the smartwatch also comes in with a number of strap options. Thus apart from being very handy, Noise Colorfit Pro 3 looks stylish and appealing as well. It has a blood oxygen level monitor and a sleep quality analyser. It categorizes your sleep in three parts viz. deep sleep, light sleep, and REM depending on the quality of sleep the user has had.
Moreover, the watch has a wide 1.55 inch LCD touch screen display that shows the digits clearly to the user so that they are able to differentiate between different readings.
Amazfit Bip U Pro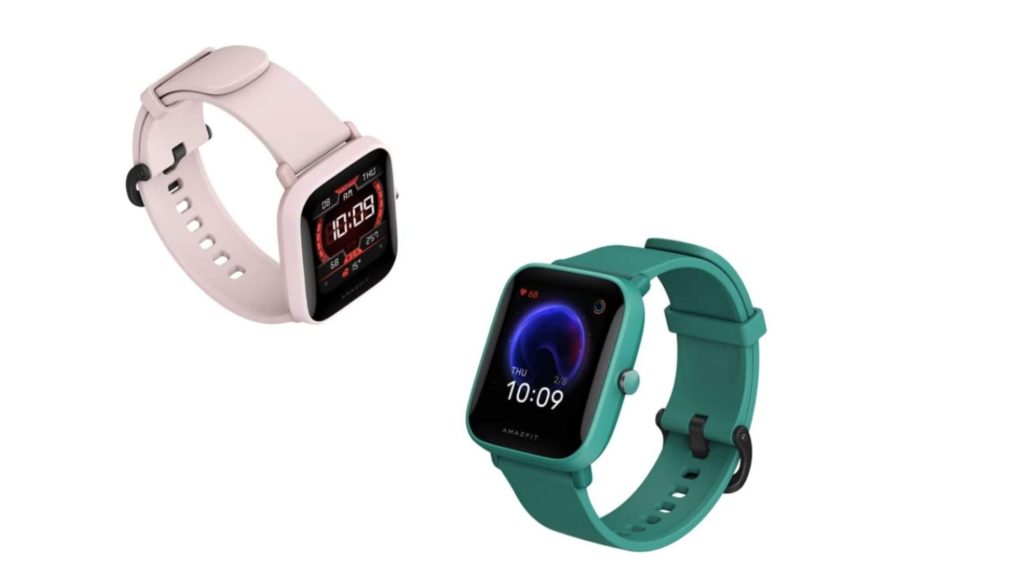 This is one of the top-rated and cheapest smartwatches that can help you monitor your SpO2 levels on a daily basis. In addition to this, it has a 24*7 heart rate monitoring sensor, a built-in GPS, and a sleep quality analyzer.
Apart from its emphatic features, the smartwatch has a battery backup of up to nine days and is water-resistant as well. On top of it, the wearable device has corning Gorilla Glass 3 atop as well.
For women, the smartwatch can also help keep track of their menstrual cycle and ovulation trackers.
Wearable devices used to monitor coronavirus symptoms
Along with wearable smartwatches, other wearable devices are available in the market that helps the users understand early symptoms of covid-19. We have listed some of them for you.
WHOOP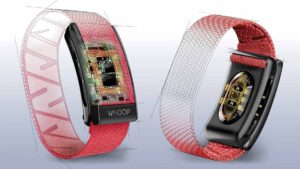 This device can help the user figure out the early signs of COVID-19 through its biometric markers. It has a number of different matrices which calculate the variation in the heart rate as well. Variation in heart rate and irregularity in the respiratory system can be primary symptoms of the coronavirus.
With WHOOP Data, you can get timely indications of these symptoms and take necessary actions before getting too late.
Pulse Oximeter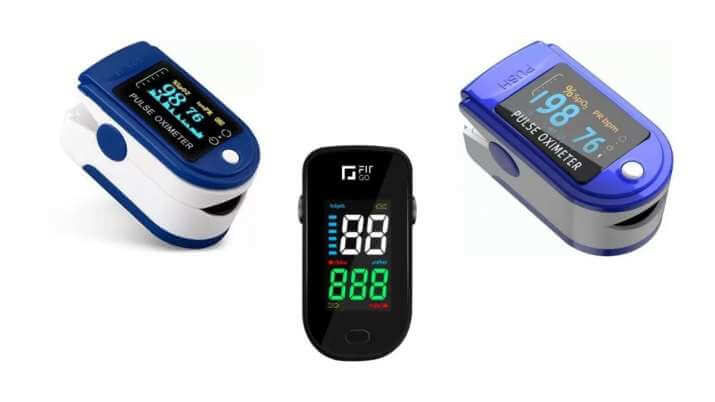 Since the outbreak of the global coronavirus pandemic, scientists have discovered that it gradually decreases the oxygen level in the body. Thus, a pulse oximeter can be used as a standard tool to measure oxygen saturation in the blood cells.
As the COVID-19 virus attacks the respiratory system, shortness of breath can occur and it can also cause significant damage to the lungs. Therefore, one should always use a pulse oximeter to measure blood oxygenation consistently and over time.
Your blood oxygen level is absolutely fine if it remains in the high 90s i.e. 95-100, but, if it starts to dip below 95, the user must take adequate care. Doctors also say that as we live in a pandemic era, the oximeter should be considered a thermometer only.
Wearable Apps can be life-saving
Modern-day wearable devices along with wearable apps are vital for the healthcare and fitness industry as it helps people monitor the changes in their body on the go. Moreover, during the present coronavirus pandemic, timely diagnosis is necessary and proves vital in saving the patient's life. Well-equipped wearable devices and wearable smartwatches monitoring the SpO2 level can help in the long run.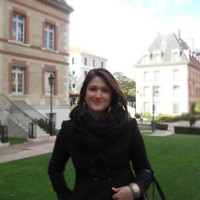 An enthusiastic Operations Manager at TopDevelopers.co, coordinating and managing the technical and functional areas. She is an adventure lover, passionate traveler, an admirer of nature, who believes that a cup of coffee is the prime source to feel rejuvenated. Researching and writing about technology keeps her boosted and enhances her professional journeying.