Virtual Reality is one of the modern tools that is revolutionizing the way we see and observe things, in general, its impact is profound in various sectors and eCommerce in particular. It has been observed that the adoption of VR or its sister technology AR in the eCommerce sector tends to multifold the revenue generation.
But, before we put further light on the topic, let's understand Virtual Reality in brief.
Understanding Virtual Reality or VR Technology
Virtual Reality has created a trend since its advent in the market, in simple terms, it is used to create a simulated environment around the user, or we can say a virtual environment that does not exist in reality.
It places users under a 3D experience which is just like the real world, users through this can experience and the changes in what you view occurs based on your actions. The technology has been used extensively to develop games educational videos and in various sectors such as medical and military where the candidate can experience the situations which could be difficult to provide in real-life.
Now, before analyzing the factors of VR that can improve E-Commerce business,  let's have a look into the issues faced by online retailers.
Challenges Faced by Retailers
VR has become an important marketing tool for businesses, and it stands out in providing live experience to the users. One of the major challenges faced by retailers is the cost involved in the construction of stores.
Another is the risk involved in the transportation of the goods. As some of the items are fragile and are prone to break, so they must be handled cautiously.
Trying out of more items and then finally converting them into sales is also a tedious task in physical stores.
Most of the time retailers are unable to unpack the goods due to which the curiosity inside customer remains about the actual texture and model and of the item.
Benefits a retailer can avail from the mobile devices used in the store.
How to reduce the returning rate of goods that were purchased by the user.
So, those were the challenges that we have gone through, now let's discuss the solutions that may intend you to make your mind to drive your business in this direction.
Improvements in eCommerce Business through VR
According to 'Forbes', 24 million VR and AR devices were sold and this shows how this technology is coming into the mainstream of the technological advances we are dealing with.
Improvement #1: You can save a lot on Store Construction Cost
While going for a new store, whether it is an established business or any new venture, you would surely require spending a huge sum of time and money to get one. So, if you are not ready to pay those high costs to build those brick-and-mortar stores, why not try going for virtual supermarkets?
With a virtual supermarket, you can have various other benefits such as;
There won't be any issue regarding the location of the store, as you can build your store at the location of your choice.
There won't be any energy consumption that would save a lot on your pocket.
You don't need a large team to manage the store; a bunch of smart developers will work.
This convenience to visit the store from the comfort of their homes will surely draw more customers.
Improvement #2: Overcoming the high return rate of online Purchases
The higher return rate of online purchased items has been a major concern of the retailers. The return of any item purchased online backfires retailers with some extra costs.
Well, most of the time it happens because of the differences in the product being shown to the user and what they get shipped, or there may be various facets related with the product that disappoints user and they, in turn, chose to return it.
But, with the help of virtual reality, things have become easier and simpler, as users not only get to see the product but also can feel and experience it in various dimensions. According to 'think mobiles', every third online purchase is being returned, and this can be reduced by virtual eCommerce apps by 23%.
Implementation of VR will lead to users trying out more items and then choose the one that suits them the best.
Improvement #3: It will enhance Customer Retention
To your customers it gives a new experience of shopping and let them choose from all the available options and try your products out, virtual reality has found its applications in various verticals of enterprises. These apps of virtual reality are included in the business of furniture, whereby you can try the furniture of your choice in your room and see whether it is a perfect fit or not, apart from that virtual reality has found its applications on different accessories such as glasses, jewelry, and much more.
When these kinds of features are provided at the user's end, it improves their shopping experience, thus making them a brand promoter, as once a user is satisfied by a service or product, he tells about his past experiences to the people around him. Hence, it will increase customer retention at your end, and increase the customer base without making any extra investments.
Improvement #4: VR provides actual familiarity with the Product
While making an online purchase, some of the features of the products are left untouched by the service provider; this may disappoint the user when they get to see the actual product.
While making an online purchase, the user tends to investigate all the product-related aspects, and then proceeds to make an online purchase. With the help of virtual reality, this becomes easier for the user to decide and make a purchase as it can easily examine the specifications of the product as per the user's requirement. As it provides a 360-degree view to the users,  they get to see all the possible perspectives of the product before making a final purchase.
Also Read: How is Visual Commerce relevant to Visual Marketing?
Improvement #5: It devoid them of the distractions from surroundings
It's a usual notion that when people come for shopping they get distracted by the surrounding environment or involve in conversation with other users. This tends to reduce their attention span and affects the shopping process. Apart from that one more crucial aspect is the online comparison of the product, whether the consumer is at your store or making an online purchase, the tendency to compare the product they choose with other available options in the market is age-old.
With an app of Virtual Reality, you can align the thoughts of users in one direction and make them follow and explore things in your store. In this way, you can enhance the engagement of users in shopping and use various giveaway tasks and exciting shopping offers to keep them involved and thus increase your sales.
Conclusion
Virtual Reality might sound futuristic, but the trends have shown that the application of it in various eCommerce segments has started. You cannot neglect the potential this emerging technology has, apart from enhancing user experience, it also helps drive your sales, and so, you must harness the power of virtual reality in your eCommerce store.
So, we have gone through various challenges faced by the retailers and have seen how can those challenges be overcome by this emerging technology, in case you are still in the dilemma on how to transform your business, do not hesitate to contact professional eCommerce developers to get your solution developed as per your requirements.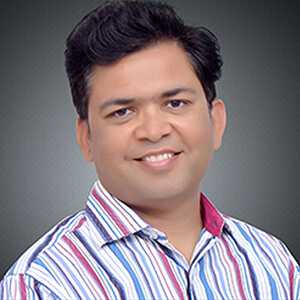 Sanjeev Verma is the founder and CEO of Biz4Group, based out of Orlando, FL the United States. He has conceptualized the idea of Biz4 Brand and founded Biz4Group, and Biz4Intellia. He has 20+ years of experience in boosting IT-based start-ups to success. In the past, he has worked on leadership positions with Marriott Vacations, Disney, MasterCard, Statefarm, and Oracle. The company headed by him excels in developing, implementing, and monitoring Digital Solutions ranging from IoT solutions & products, Mobile and Web Development, and Digital Marketing to Full Stack Development and CMS solutions.