Testing and debugging code have come a long way in the world of web development. Due to these strides of progress in such a short period of time, there are many possibilities in web design now that we could have imagined. From employing a user-responsive design to having a more streamlined code, web applications can be created easily with more features.
Since control systems are always improving, there can be additions to make your version a more functional and user-friendly one. However, there are different kinds of tools to choose from nowadays. The daunting aspect is choosing the right one for you and your website. This is where Twitter Bootstrap comes in.
What is Twitter Bootstrap?
This is used specifically for enhancing the user interface of your website. It consists of meticulously crafted layouts, elements, and JavaScript tools. It can be downloaded directly onto your PC and then be used for building your site.
Bootstrap supports and offers efficient grid, distinct styles for typography, implementation of navigation buttons and tables and even jQuery plugins. These ensure that your site can support menus, alerts and even model boxes. All of these work harmoniously together to construct a compliant and professional HTML5 site without any issue.
History of Bootstrap
The development of Bootstrap started all the way back in 2011. Two employees at Twitter headquarters, Mark Otto and Jacob Thornton, wanted to invent an internal tool that would help in the consistency of running a site. The Bootstrap we know today was initially called "Twitter Blueprint" and it was supposed to be an open-source project only. Upon its release in August of 2011, this tool was developed and maintained to garner quite a number of contributors. Today we have version 4 of Twitter Bootstrap that is undergoing beta testing to be even more efficient than previous models.
Uses of Bootstrap
The main use of Bootstrap is to cater to the visitor who comes across your page. Responsive websites are necessary for any online business to find the ground and become known. Designs need to be mobile-first due to the ever-increasing use of smartphones. The site should be scalable according to the viewport of the device trying to access it. Similarly, the design should be responsive and fast so that the visitor does not have to scour three pages to find the home button or anything else they might need.
With the Internet on the go being the standard for accessing web pages now, especially during long commutes, this should be a standard addition to any website for any business. The hindrance of zooming in or out constantly, being redirected by accidental clicking and even the mode in which the site is viewed need to be considered. Bootstrap has default styles that can easily address these issues as well as custom CSS for better contextual utility. The plugins are not mandatory, such as JavaScript or jQuery and can be included according to your preference.
Reasons to Download Bootstrap
Besides how popular Twitter has made Bootstrap can be known with the fact that the leading website developers have also been using it more and more to make better sites. The idea of heavy-duty code and new typographical changes has made Bootstrap the latest framework to become the forefront of web design and development. There are many reasons why you should use Bootstrap:
Time-saving
Since Bootstrap's default settings come with readymade layouts and code pieces, you save quite a lot of time. Developers do not have to waste precious time in writing new and complex codes to integrate them into the site. The styling and design are also present in many different types which act as a great tool if you're short on time.
Design Specific
For specific designs to fit on a decent grid there needs to be careful consideration. The platform offers its own grid to make this part of the process simpler. A certain default includes a 940px wide grid with 16 columns. Rows can be added later however needed. Furthermore, auto mode helps in finishing styling just by using the HTML you're already working with.
Customizable
Bootstrap can be personalized to be made your own completely. You can adjust the framework to keep what is needed and leave what you think won't work for you. Besides factoring in what will make your website the best, you can also adapt it to your entire project. This is the main focus of why Bootstrap is so well-liked by developers as compared to other software.
Adaptable for Efficiency
As a developer or even a business owner, you may want to work on your already existing site. If your site is up and running but could use some work then Bootstrap can make it more efficient. You can copy styles to the CSS file as needed, link it up to the file immediately and then hotlink it to Twitter. Integration and efficiency go hand in hand which can alter your site to mold it according to your preference.
Consistent in Functionality
Sites like Twitter have seen their share of inconsistencies when other projects came around. The toolset addresses these issues by looking at the front and end-user front to come up with a central solution. The development code can be fixed to be more streamlined across all platforms, similar to what you see in Chrome and Firefox.
Issues with Bootstrap
The platform is said to be bloated rather than adapting a native code. It will give more user-friendly and reusable solutions but cannot whip up a workable solution without prior knowledge of the exact problem. Moreover, the framework comes with a learning curve that takes a while to get a hold of. Web developers need to be aware of design, styles, and grid-work to understand Bootstrap, similar to learning a new language from scratch.
Conclusion
Bootstrap can be the platform for you if you desire a more consistent and efficient website. You can download it in a compilation or go straight to the source to get original docs along with the other features. It has to be noted that you need to have some working knowledge of HTML and code to get started on the software.  Once you understand the components or the platform, it is an easy ride to a great web page.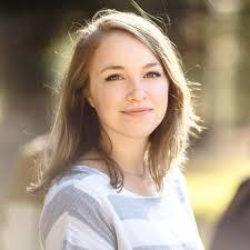 Sarah Jay works is a freelance content writer for Logonado Design Australia. She has a knack for writing about diverse topics in graphics and development. Whether you want to know about the latest tools for web pages or where to get the best logo designs, she has probably covered it. In her leisure time, Sarah likes to travel and read fiction books.