Python has been around since the 80s for web, software, and mobile development projects. In fact, for the last five years, Python programming language is standing firm among PHP, Java, C++, ASP. NET, and many more.
Python web development is easy to learn for beginners. Some people believe that Python development is an old way of programming. Conversely, this web development language survived well and today it ranks number one.
Python is a dynamic language and varies from Python software development to Python mobile development. Also, it is easily useable in any platform, including data science, IoT, AI, and ML, runs everywhere; such is its compatibility with modern technologies.
"Python development language currently powers 1% of all websites, the widely used version of Python, i.e., version 2 has 77.6% usage."
Python's combined dynamic typing and dynamic binding, high-level built-in data structures, Rapid Application Development process, etc. give Python a market share of 10.8% in Alexa Top 10K. This is one of the major reasons that the top python web development agencies are said to have an upper hand at providing efficient and cost-effective business solutions.
Not many know that Python has always been one among the best programming languages for web development. Today, with this article, I am going to answer three important questions:
Why Python gained great interest and popularity among startups and businesses?
Why choose Python for web and mobile development projects?
How is Python useful for new technologies like IoT and machine learning?
Who uses Python Web Development?
Previously, in its early stages, it faced a few challenges, however, from the last five years, web developers and custom software development companies in USA can be seen inclining towards this robust and scalable language.
Not only is Python valued among startups, but it is also immensely famous among the blue-chip companies like Google, Spotify, Netflix, Quora, and government organizations like NASA never hide their love for Python programming language.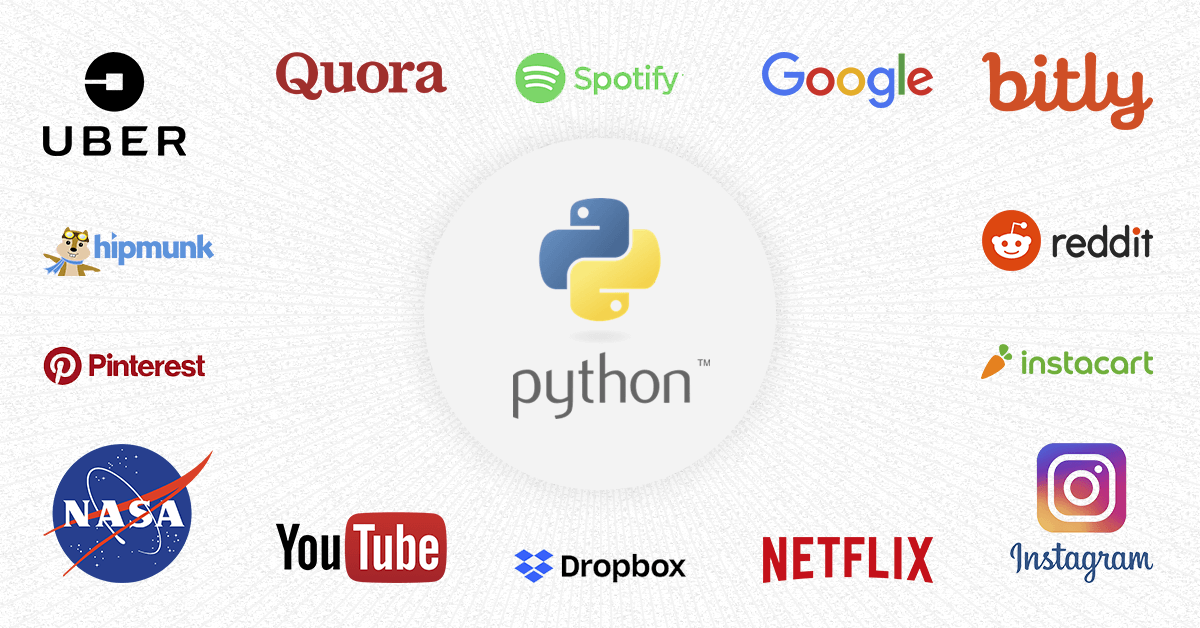 The giant platforms like Reddit, YouTube, Pinterest, etc. have chosen Python as their programming language for its countless benefits. Fewer programming codes and versatile features of Python have made dedicated developers and programmers of big software development companies to make use of it.
Let's have a quick discussion about the aspects that prompted businesses to use Python for their mobile and web development projects
Open – Source Language
Python is an open-source language supported and administered by the Python Software Foundation. Thus, it is free to use, change, and distribute. Even more, the Python developers community is also open to everyone; therefore, encouraging, contributing, and growing Python open-source database.
Additionally, Python web development, software development, mobile development projects see fewer bugs, errors, and are more secure than other popular programming languages. Also, Python is preferred as it will minimize the expenses of development.
Speed and Productivity
Python provides object-oriented design and capabilities to control the development process. It also possesses abilities to process text via its unit testing framework. The consolidation of these features makes the applications work dynamic and fast.
This is the reason that Python development companies are capable of offering an enhanced solution for their clients.
Flawless and Flexible
Python is compatible with almost every operating system for development. Python has been observed to be functioning well on IBM, Solaris, AIX, and VMS platforms as well.
Powerful and Productive
It is easy to use Python for literally anything; it offers many default features with standard libraries covering every programming task. Python offers pre-built options and procedural alignments for processing images, running calculations, creating interfaces for operating systems. This way it cuts off all the factors that consume developers' time and efforts. Moreover, Python serves well for web and mobile products.
Projects Web projects are highly responsive
No matter which other programming language has been used for the interface, Python will be highly functional. This makes it easier for the developers to embed Python projects into other frameworks and use it with other programming languages like C++ to get the best of both languages.
Simple and developer-friendly
Due to its go to options, syntax, decipherable factors, and scalability, Python has been considered as an effective language for coding. Python uses spacing instead of special characters and braces to indicate the beginning and end of the program, readability comes as a built-in feature.
It is always easy if you are updating your Python project to have a check on the code to make the desired changes. Python developers never spend a significant amount of time thinking upon the complexities in the language or interpreting someone else's code.
Python highly versatile than PHP
Python's versatility is almost infinite. Python website development is not for only one use! But, NLP, image processing, data science, desktop application development, mobile app development, etc. are a few more Python uses.
PHP, on the other hand, is mainly used in web development intended for creating web pages. Therefore, Python's versatility is never questioned in creating sophisticated software, mobile, and web programs.
"Python's last three years of growth in the US and UK market is at a higher rate than the PHP has seen. Therefore, there was a huge rise in Python development companies in USA. "
Integrating IoT and Python
The arrival of the Internet of Things introduced countless opportunities for Python developers or programmers. Python developers are getting the most out of IoT integration. It offers innumerable benefits for the developers and programmers. On platforms such as Raspberry Pi, Python developers can develop their own accessible physical devices like cameras and phones.
It aids the developers in exploring new concepts and programs to develop connecting devices and gadgets and market them for relatively low expenses. Therefore, businesses now prefer Python development when using new technologies.
Blue Chip Sites and Services Love Python Web Development
It is not a matter of surprise that Python is a core language in many sites and services like Dropbox, YouTube, Instagram, Reddit, and games like EVE Online, Second Life, etc.
In terms of Python web development, it merely means mastering Python with most of the popular frameworks to create your own services and products as a startup python development company in USA. This is what all these companies did in the past!
Being adept at Python web Development on several platforms will make the developers to startup a Python Development Company and develop and market their own technical products and connecting devices.
DJANGO and Python
The ease of building templates, with the built-in template languages, makes Django framework more comfortable for Python developers to develop applications and sites like The New York Times, Pinterest, The Guardian, and Instagram.
The open-source framework, Django is supported by an active community of users who contribute resources for updating on DjangoProject.com.
Python is used in Machine Learning
Python programming language benefits everyone from small size business to large size businesses. The Python language quickly enters into some complex and standard processes like data science, natural language processing, artificial intelligence, machine learning, etc.
Use of Python programming language in machine learning is due to the following reasons:
Extensively large support community
Pre-built libraries for advanced scientific computation and initial development cycle
Offers an API and is platform-friendly
Highly flexible, scalable and secure
Less coding, more functions
Python is successful with the usage of cloud computing solutions and big data
If a candidate is not much experienced in Python language, then it is recommended to hire Python developers in USA who helps in carrying out the machine learning project successfully in Python.
Python is an affordable, robust, and secure programming language used for web application development on different platforms and operating systems. It is also scalable and portable.
Any kind of mobile and web application development is easy if done using Python
Because of its speed, low-cost maintenance, ease of use, and free source code debugging, I believe Python developers and Python development companies recognize this as a supergiant of programming languages for web development projects.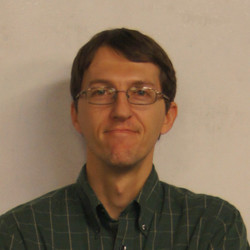 James Burns is the Founder and CEO of CMS Website Services, a globally ranking mobile app and Python web development company. With 10+ years of experience in designing, development, implementation & maintenance of high quality global redundant, compliance-ready applications, network and Data Centers for private and Govt organizations, he has all solutions to your IT problems as a tech-business person.