San Francisco, October 14, 2020 - Mobile app development, revamping mobile apps, adding trending business features to the mobile apps, mobile app optimization, and being curious about new business app features to attract users are now the foremost business activity. No business and enterprises can survive without a mobile app, as reaching the targets is not as easy as before amid this pandemic.
When the businesses are fervently looking for a great tech partner to carry out the business requirements technically on a mobile app, it is important to realize how to choose the right partner. There are an eclectic number of mobile app development firms online pose to be more competent and skillful in handling the needs perfectly, but it is the important task of the businesses to find the most efficient team to have the dream app built or the business intentions to be fulfilled as anticipated.
At TopDevelopers.co, we research and analyze the firms with dedication to present it to the service seekers online. We always put forth an in-depth research to pick the right firms to be listed on our top lists. Through an inconvincible research, TopDevelopers.co has found a list of Efficient Mobile App Development Companies that are capable and reliable in building apps that perform in the market as per the business specifics that the clients demand.
Top Mobile App Development Companies of 2020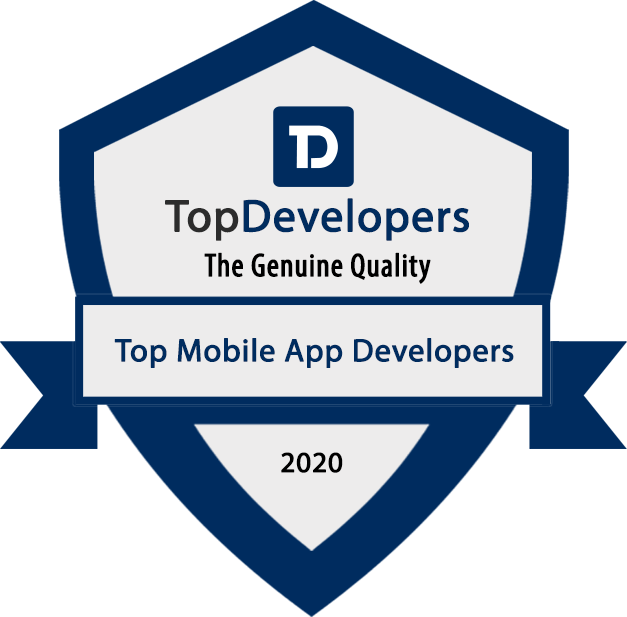 Konstant Infosolutions
Consagous Technologies LLC
CMARIX TechnoLabs
RipenApps Technologies
Evon Technologies
Cumulations Technologies
Fluper Ltd.
Prismetric
Cubix
Archer Software
Promatics Technologies
Technostacks Infotech Pvt. Ltd
Dev Technosys Pvt Ltd
Techliance
Nimblechapps
Seasia Infotech
Elinsys
Technoduce
Codewave Technologies
Communication Crafts
X-Byte Enterprise Solutions
Exposit
Kunsh Technologies
Factory
FOONKIE MONKEY
InnovationM
Magneto IT Solutions
LoyaltyPlant
Indus Net Technologies
Code Inspiration
Droids On Roids
SWARM
WillowTree
North South 804
Saffron Tech
Hyperlink InfoSystem
The Brihaspati Infotech
Mutual Mobile
RedBytes
SCAND
Navsoft
Datamatics
Chetu, Inc.
Gexton
SunArc Technologies
Techno Infonet
Appetiser
Clover IT Services
RIGHTPOINT
Table XI
Innvonix Technologies
CDN Solutions Group
Nettechnocrats IT Services Pvt
almet
TatvaSoft Australia
hedgehog lab
Nethues Technologies
asap developers
ARKA Softwares
medlmobile
WEB Secret
AROBS
Infoxen Technologies
Robosoft Technologies
STX Next
Terralogic Inc.
eSparkBiz Technologies
Ertekaz Technologies
Fueled
Dogtown media
Emizen Tech Private Limit
SoftTeco
EffectiveSoft
Sunflower Lab
Softweb Solutions Inc
Ready4S
iPrism Technologies Inc
MobileCoderz Technologies
WeblineIndia
Symphony Solutions
AppSquadz
Diffco
BGO Software
Cygnet Infotech
SolutionDots
Vardhaman Infotech
VironIT
Chop Dawg
White Orange Software
Innovatily
Algoworks
SDSol Technologies | Mobile Ap
Rocket Insights
Dom & Tom
GoodWorkLabs
Worry Free Labs
All in Mobile
Nichetech Solutions
Inovies
DIGIT BAZAR
Square63
iShore Software Solutions
DigiMantra Labs
Y Media Labs
STRV
Mobileways
CitrusBits
Suyati Inc
Value Coders
Techment Technology
Etconme
Peerbits
Techno Softwares
Wings Tech Solutions Pvt Ltd.
Softage
Metal Toad
Tigerspike
IntexSoft
Pegasus One
Xicom Technologies
Bacancy Technology
Agicent Technologies
Flux IT
IT Craft
Yadonia
Deloitte Digital
Clavax
AppTrainers
BSP TECHNOLOGIES
Volpis
ENO8
XcelTec Interactive Pvt. Ltd.
Atlasopen
Leading Mobile App Developers in USA - 2020
Guru Technolabs
TechnoScore
WebClues Infotech
Semaphore Software
Biz4Group
CMS Website Services
Mobylogix
INOXOFT
Softlabs Group
Itexus
Mobinius Technologies
Zealous System
Credencys Solution Inc
Dot Com Infoway
A3logics
CactusSoft
Mindinventory
Mindbowser Info Solutions
Echo innovate IT
Raindrops InfoTech
Intagleo Systems
DreamSoft4U Pvt. Ltd.
Fortitude Development
MST
3 Sided Cube
Axented
Mechcubei Solution Pvt.Ltd
Nimble AppGenie
Achievion Solutions
CodeEpsilon Services Inc
Technogrips Technologies
UppLabs
WeDigTech
Appnovation
Primafelicitas Ltd
TekRevol LLC
Hakuna Matata Solutions
Terasol Technologies
Messapps
Global Vincitore
iTexico Nearshore Development
Universal Stream Solution LLC
Proximity Software Development
GoDigitley
DataArt
Systematix Infotech Pvt. Ltd.
MindSea
Limegreen Apps
Spark Equation
AppIt Ventures
iGlobsyn Technologies
Alpha Software Corporation
Active Bridge
Relia Software
Affirma Consulting
Tyrannosaurus Tech
Proleadsoft
QSS Technosoft
TechMagic
Omega-R, Inc.
Moon Technolabs Pvt Ltd
Plutomen Technologies
iLeaf Solutions Pvt. Ltd.
Uplogic Technologies Pvt Ltd
Epic Web Techno
Dedicated Developers
MyAppGurus
MoveoApps
Devico Solutions
Think Tree Studios
Flatstack
Blue Whale Apps
ClaySys Technologies
Logicspice
Cayugasoft Technologies LLC
AppsChopper
Zco
Pentoz Technology
Seguro Technologies
VDartDigital
Appetizer Mobile LLC
ISBX
Well Made Software
IDeveloperSquare
Metamins
Appster
KNOWARTH Technologies
InnoTech Solutions
PromptBytes
Inventcolabs
TRIARE, LLC
ArcTouch
Fictive Studios
Sunvera Software
INTERACTO Inc
Inspire Visual
Sumeru Software Solutions
EzappSolution
Sunlight Media LLC
Brainvire Infotech Inc.
AgileEngine
Winklix LLC
Tvisha Technologies Pvt Ltd
Resourcifi Inc.
Codiant Software Technologies
Star Knowledge
Intetics Inc
Quovantis Technologies
WebMob Technologies
Perception System
Galaxywing IT solutions LLP
HTML Pro
AFour Technologies
Appventurez
OptiSol Business Solutions
Techtic Solutions Inc
SteelKiwi Inc.
BoTree Technologies
Quy Technology
i-Verve inc
View the complete list of leading mobile app development companies in USA
Leading Mobile App Development Companies in India - 2020
Synsoft Global
A1 Future Technologies
Hiteshi
Vibhuti Technologies
Ecosmob Technologies Pvt. Ltd
Queppelin
Next Big Technology
iFour Technolab Pvt. Ltd.
Macandro
Oditek Solutions
Softuvo Solutions Pvt. Ltd.
CodePlateau Technology
Appsinvo Pvt. Ltd.
brill mindz
Techmango Technology Services
Green Apex Technolabs LLP
Apps Maven
Carina Softlabs Inc.
Collonmade
FATbit Technologies
Promatics Technologies
WeblineIndia
AppSquadz
Algoworks
Logistic InfoTech Pvt Ltd
BrainMobi
The NineHertz
Innofied
Vrinsoft Technology
Webs Optimization
Prompt Softech
Silicon Valley Infomedia Ltd.
Neolite Infotech India Pvt Ltd
MINDIII
Data EximIT
Techcronus Business Solutions
iCoderz Solutions Pvt. Ltd.
Metizsoft Solutions
Capanicus
Magiva Technologies
ParamInfo It Solutions
Symphony Solution Inc
ITC Infotech
Hidden Brains
Extentia
Focaloid Technologies
Chrome InfoTech
Apptunix
SunTec India
TOPS Infosolutions Pvt. Ltd.
Mobiweb Technologies
Neovibe Innovative
Innowrap Technologies
YoungBrainz Infotech
VOCSO Technologies
Arthonsys Technologies LLP
AP-GROUP
StealthTechnocrats
Pixometry Infosoft
OneClick IT Consultancy
Innovius Software Solution LLP
ToXSL Technologies Pvt. Ltd.
Charter Global
3 Edge Technologies
Solution Analysts
Andolasoft Inc.
CONTUS
Accupoint Software Solutions
Mobulous Technologies
MMF Infotech Technologies
Siddhi Infosoft
Techuz Infoweb
Enuke Software Pvt Ltd
Flexsin Inc.
SayOne Technologies
Xtreem Solution
DigiFutura Technologies
IndiaNIC
Appinventiv
CitrusLeaf Software
Vervelogic
CloudSoftware Solution
SoluLab Inc
Techrefic Technologies Pvt Ltd
SemiDot InfoTech
YapApp India Pvt Ltd
TechAhead
Sedin Technologies
Neebal Technologies Pvt Ltd
Variance InfoTech Pvt Ltd
Gadgeon Systems Inc
View the complete list of Top Mobile App Development Companies in India
Top Mobile App Development Firms in Ukraine - 2020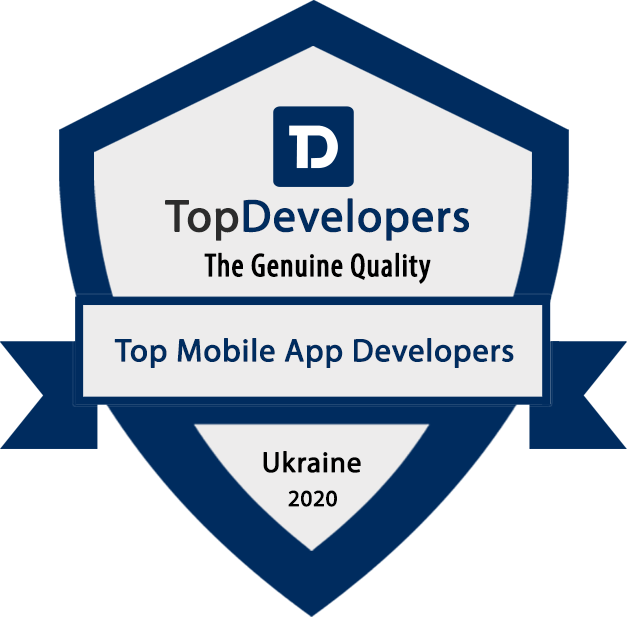 S-PRO
Skelia
Program-Ace
Skywell Software LLC
GBKSOFT
111 Minutes
Vakoms
LookinAr
Volpis
Incode Group
DIGIS
Cleveroad
Mobilunity
Sloboda Studio
KitRUM
Appus Studio
Avenga
Leobit
RubyGarage
Anadea
Brights
Zfort Group
Uptech
MLSDev
Sombra
Ascendix Technologies
Axon Development Group
BeKey_Inc
Blackthorn Vision
Syndicode
Softjourn, Inc.
Eleks
Binariks
Brocoders
Pro Vision Lab
View the complete list of Top Mobile App Developers in Ukraine
Efficient Mobile App Development Firms in Russia - 2020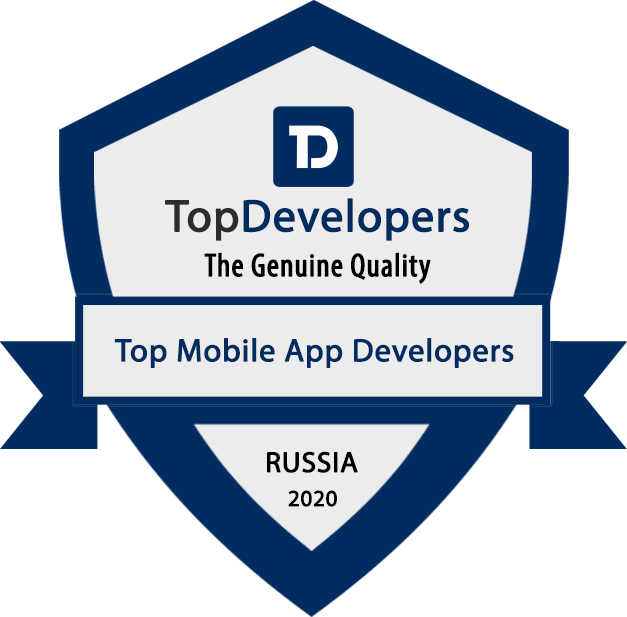 e-Legion
Touch Instinct
fructus temporum
SimbirSoft
Rocketech
Fora Soft
ISS Art, LLC
Heads and Hands
Spark Equation
Omega-R, Inc.
AppCraft
Rosberry
MobileUp
Aspirity
4xxi
Cayugasoft Technologies LLC
Usetech
Bluetech
IPOL
Digital Design
View the complete list of leading Mobile App Developers in Russia
Top Mobile App Development firms in Canada - 2020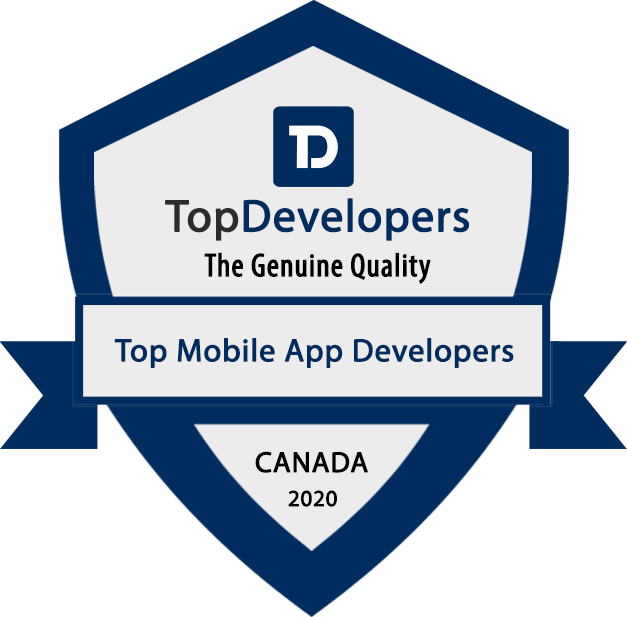 Zealous System
Umbrella IT
Debut Infotech
Excellent WebWorld
Cabot Technology Solutions Inc
BR Softech Pvt. Ltd.
Space-O Technologies
Zapbuild
Enginess
Folio3
Colan Infotech
Techugo
Let's Nurture
Plastic Havas
Mobisoft Infotech
GetOnCRM Solutions
Master of Code Global
Net Solutions
iMOBDEV Technologies
OnGraph Technologies Pvt. Ltd
Vervelogic
SISGAIN
Spiria
TTT Studios
W2S Solutions
TWG
MagmaLabs
10Pearls
Nextbrain
Techversant
Arctic Empire Inc.
Appnovation
TekRevol LLC
MindSea
TheAppLabb
Jellyfish Technologies
Railsfactory
View the complete list of Top Mobile App Development firms in Canada
List of Cost-efficient and Competitive Mobile App Developers to look forward
Mobile Mentor
Jellyfish Technologies
Itransition
Rlogical Techsoft Pvt Ltd
Koombea
Matellio Inc.
itCraft
Blazedream Technologies
MYZEAL I.T. Solutions LLC
Rams Creative Technologies
Mobikasa
Povio Labs
MWDN Ltd
Anuitex
One Team US LLC
ustwo studio
Intellectsoft
Nex Mobility
DDI Development
Alakmalak Technologies Pvt Ltd
PROVAB TECHNOSOFT
Artygeek
9series
Belitsoft
BRILLMINDZ TECHNOLOGY
UruIT
Fulcrum
Girikon
digitGuru IT Solutions
Singsys Software Services
VezTek USA
Mangosoft
Acropolis Infotech
Agilites
Indglobal Digital Pvt Ltd
Mojotech
World Web Technology Pvt Ltd
Red Apple Technologies
Space Stem
Axon Active
Enozom
Nextware Technologies
Stfalcon
OTS Solutions
Railsfactory
Jash Entertainment
1902 Software Development
Fullestop
SynapseIndia