Over-the-top or OTT means delivering the audio and video streaming content to the users through the internet without a traditional satellite service provider. During the COVID-19 pandemic, the applications in the Entertainment industry had a huge demand, and more specifically OTT video streaming platforms have experienced explosive growth. Research suggests that the OTT service market is expected to reach a figure of $194.2 billion by 2025.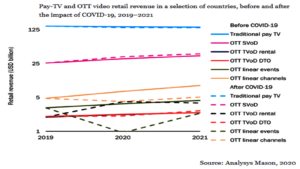 Netflix, Amazon Prime, Hulu, and Disney+ are some of the most popular OTT video streaming applications for live streaming movies. OTT apps are the latest trend in the entertainment industry, and this trend is expected to continue in the future. Experts expect that the convenience of using OTT applications over traditional pay channels will push more users to OTT apps. The growth prospects of OTT streaming apps have lured many entrepreneurs towards the idea of developing their own OTT app, for which research done by the Top Entertainment App Development Companies can be very helpful. In this article, we will try to shed some light on OTT video streaming apps.
Importance of OTT video app development these days
Business Wire reports that the total number of OTT users will reach 915 million by 2023. Most of these 915 million will be millennials and Gen-Z. Millennials are currently the largest demographic having the most buying power. OTT video streaming apps help advertisers get their ads to the millennials. A study by Deloitte concludes that an average U.S household has around 3 VOD (Video On Demand) subscriptions. This data suggests that the audience size for OTT is already pretty large, and experts expect the number to grow larger as streaming services expand rapidly worldwide.
The pandemic has changed user behavior in terms of the content they consume. Along with mobile gaming, the OTT video streaming platforms like Netflix have been the biggest beneficiaries of this change in customer behavior. OTT web apps provide brands with a massive opportunity to reach a wide array of audiences and tap new revenue sources. Businesses cannot ignore the power of OTT services with the future generation of consumers flocking to OTT applications.
Audience segmentation is a perennial problem that marketers face. OTT platforms allow for much better audience segmentation. There are very niche platforms like sports streaming services or platforms serving cartoon content with a much more defined demographic.
Professional marketers can target the specific user profiles on the OTT apps with ads using dynamic ad insertion. Using data analytics of the Entertainment Industry, the expert digital marketers Agency can measure audience engagement levels to go for performance-based advertisements on OTT platforms. OTT streaming apps help marketers understand customer personas and motivations. It is essential to understand customer personas, motivations, and the correct time to present an offer in the digital era.
OTT streaming app development allows marketers to link technologies and use real-time data analysis to obtain new leads and follow the old ones. OTT apps help advertisers generate a higher ROI from their advertisements. The higher ROI is a result of improved audience engagement because of more targeted advertisements.
Why are OTT apps better than Traditional Cable Services?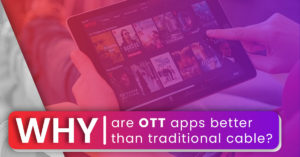 Convenience
OTT video streaming apps allow users to stream anywhere. This is a very important benefit as compared to regular cable television which does not provide such freedom to the user. Moreover, in case of a TV, conflict arises when different members of the family want to watch different content at the same time.
For example, some people might want to watch cartoons while others might want to watch sports or any other program at a particular time. With OTT apps, individuals can watch their favorite content without disturbing the other members. The user just needs a stable internet connection to stream the OTT content on their devices.
No ads
Commercial advertisements are a big turn-off for most users. Traditional tv services thrive on advertisement revenue, hence it is very difficult to part with this income in exchange for better user engagement.
OTT app development has opened up the possibility for ad-free content as the users pay for the subscription service and the number of users using OTT services is expected to be much larger as compared to those using cable services. The number is big because earlier a single cable connection would suffice for members of a family, but now each member can take up different OTT subscriptions. This is the reason why OTT platforms are investing heavily into acquiring new customers and not boring the customers with advertisements because they know that the growth opportunity is huge with Over-The-Top streaming services.
Customization options
With OTT streaming apps, the choice of content depends on the viewers as they are not limited to whatever is being broadcast at that moment. The viewers can customize their viewing experience to the content of their choice from the titles available.
Leading OTT video streaming applications
There are many popular OTT mobile apps all across the world. The popularity of OTT video streaming services has risen to astronomical levels after the pandemic and the trend is not showing any signs of fatigue. Because of this sudden rise and demand for OTT in the Entertainment industry, many OTT streaming apps became very popular. Let us discuss some of the leading OTT video streaming apps in the entertainment industry.
Netflix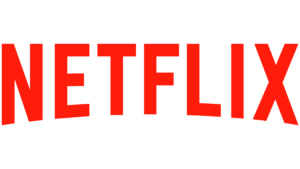 Netflix started its operations in 1997 as a rent-by-mail DVD service. The customers would order their favorite movie titles on the website of Netflix, and the company would deliver the DVD titles on the doorsteps of the customers. Over the years, the company has grown into a content behemoth boasting 200 million subscribers and more than 15000 titles to offer. The company is currently one of the largest producers of original content in the world today as it focuses on building a vast original content library.
Apart from producing original content, Netflix has also emphasized acquiring quality content by partnering with other content producers. Netflix's collaboration with Michael Bay and Comcast is a shining example of its aggressive content acquisition policy.
The personalized algorithm of Netflix, which suggests the next title that the viewers should watch, is a big hit with the audiences and is a differentiating factor in the company's phenomenal success.
Disney+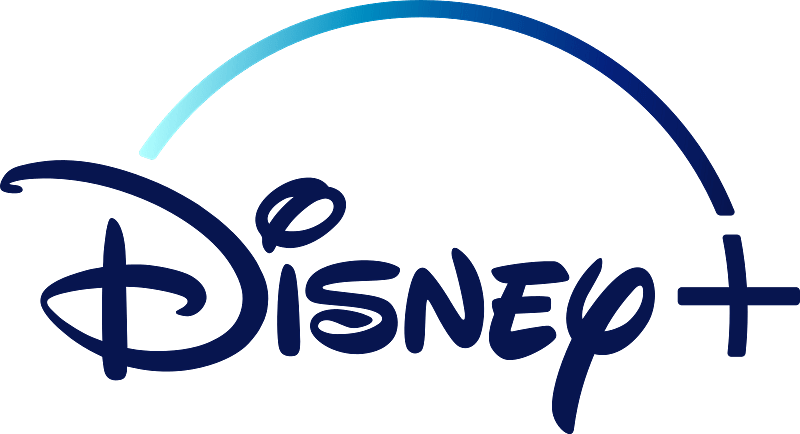 Disney+ offers a host of entertainment services, including its comprehensive catalog of classical movies and T.V. series, Hulu, and ESPN's content. Like its competitor, Netflix, Disney is investing heavily in producing original content apart from streaming motion pictures. Offerings like the Star Wars spin-off, & the Mandalorian are prime examples of the company's investment into producing great content.
The strength of Disney+ lies in its rich content library, which includes content from its own classic collection of movies and shows like the Simpsons from its acquisition of the 21st century's content library. Disney+ boasts of more than 100 million subscribers and intends to add 100 titles to its catalog. Also, they allow the users to stream videos on 4 devices simultaneously.
Amazon Prime

Amazon Prime is a bundle of services provided by the e-commerce giant. For a fixed yearly subscription, the Amazon Prime subscribers not only get access to a wide range of video content, they also get faster delivery options for products purchased through Amazon and even a free Kindle book every month.
Amazon generates more than $25 billion annually from its subscription service and boasts more than 150 million subscribers. Amazon Prime allows subscribers to download their favorite shows to watch them at a later date easily.
Amazon Prime has some exciting content like Man in the high castle, Transparent, &Mozart in the Jungle. The company has collaborated with Viacom, allowing Amazon Prime users access to content from Comedy Control, MTV, and Nickelodeon. Amazon Prime is supported on Android, Apple T.V., and Smart T.V.s through Amazon Fire Stick, Xbox, and PS4.
New entrants in the OTT market
Peacock
Peacock is a streaming service provider from NBC Universal, which is a Comcast-owned streaming service. One of the most cost-effective services, Peacock provides thousands of hours of free viewing to its users. The users can pay a small monthly fee and access premium content like the popular sitcom. i.e. The office which includes extended episodes with deleted scenes and Superfan episodes.
Peacock paying members also unlock exclusive access to more than 175 Premier League soccer matches. The members can also watch titles like the Trolls World Tour, NXT, Jimmy Fallon, and the WWE shows. Peacock releases content a week early for its premium members which is a distinct feature of the platform.
HBO Max
HBO Max is Warnermedia's streaming service. The service has a large content bank from the house of Warner bros. The content library includes titles from D.C. Comics, Lord of the Rings, Harry Potter, animation from Crunchyroll and Studio Ghibli, and many other titles.
HBO Max also offers a massive collection of international films from Criterion's library. HBO cable subscribers can avail themselves of HBO Max at no additional cost.
Discovery+
Discovery+ is an on-demand video streaming service from the house of a popular infotainment provider, the Discovery networks. The service comes in two modes; one is the light commercial mode, where the channel promises to show only 5 minutes of advertising per hour, and an ad-free mode where it won't show any ads.
Discovery+ is available across a wide range of platforms and devices, including Apple T.V., Fire T.V., Chromecast, Android T.V., Xbox consoles, to name a few. Discovery+ has a massive content library consisting of more than 55,000 episodes from 2500+ series across its brands like TLC, Food Networks, Lifetime, OWN, Animal Planet, Discovery Channel, and the travel channel. Discovery has entered into a partnership with Vodafone to ensure that Discovery+ is available across 12 European markets.
Different business models for OTT platforms
Before developing an OTT video steaming app, one has to decide the kind of video streaming model that the app will work upon.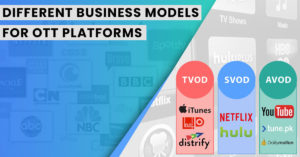 There are three major types of Video-on-Demand (VOD) models, namely;
AVOD
AVOD is Advertising-based video-on-demand model for OTT video streaming apps. It is an Advertisement-centric content delivery network. This type of VOD business model depends upon advertisement revenue for covering the cost of producing content. YouTube is the best example for the AVOD model as it has moved its subscription-based Premium content to an ad-based model.
TVOD
TVOD stands for Transaction Video On Demand model. In this type of VOD service, the users have to pay-per-view for watching their favorite videos on online video platforms (OVPs). Apple's iTunes, Sky Box Office, and Amazon's video store are some of the TVOD services providers.
SVOD
SVOD also known as the Subscription video on-demand model, is the most popular form of VOD business monetization model. This type of model is used by most VOD service providers like Netflix, Hulu, HBO Max, Amazon Prime, and so on. In this model, the subscribers pay a fixed amount of money to be able to view the full range of their video content offering for a particular period of time.
Must Read: How to Monetize Your Mobile App?
Key Features to be added in an OTT video app development
One can think of including the following features while developing the best OTT video app.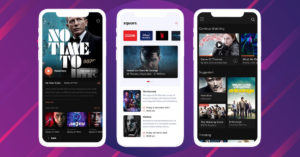 Search bar
Users do not have time to scroll through all the available titles in an OTT app. A search bar feature that would allow them to search for their favorite titles of Shows, Movies, Series, and more, could prove to be a great tool for a video streaming app. An OTT streaming app should also provide an option to segregate the content according to various genres. A top mobile app development company can help to add such an important feature to OTT video streaming app.
User profile
A user profile feature would help the OTT apps to personalize the user experience. The users should add their favorite titles, rate and review the titles that they have watched and download the content to view it later. The data that the users generate in their user profile would help the Over-the-Top Video Streaming platform to identify each user's unique taste and suggest content accordingly.
Multilingual content
Having multilingual content will provide a definitive edge to the OTT video hosting platform over the competitors. Content that proves to be a hit in one language typically generates interest across the world, and users would love to watch the content in their native language. Netflix's original series "La Casa de Papel" aka Money Heist's shining success story, is a prime example of a video series breaking the language barriers. The series was watched by over 44 million households worldwide, which makes it the most-watched international Netflix series in a non-English language.
Globalization has improved the flow of content between countries, and people are now more open to consuming content from other cultures. The popularity of Korean and Japanese T.V. shows all over the globe is an example of this phenomenon. An OTT mobile and web app should have a multilingual app development approach to reach wider audiences.
Multi-platform compatibility
For any OTT service provider to achieve worthwhile success, it must provide multi-platform compatibility. In the digital era, users have many devices like smartphones, tablets, smart T.V.'s, laptops… Users want the freedom to experience their favorite content on the device of their choice. An OTT app should deliver a seamless experience on all the popular devices and platforms to achieve success.
Watch list
A watch later list can prove to be a great way to retain the viewers on the OTT app. An OTT app's success depends on binge-watching, and there is no better way to encourage the users to binge-watch than to keep a handy ready-to-watch list and notify them with push notifications about it.
Social sharing
A social sharing feature in an OTT application will enhance the engagement level of the app with its users. The app users should be able to create stories about their favorite shows or discuss the show on various social media platforms. The app users should be able to share some videos like trailers on their social networks. This way, the users will feel more connected with their favorite shows which will help boost the popularity of the OTT apps.
Screen mirroring
The screen mirroring feature will help the users watch their favourite shows on their TVs and desktops without any hassle. The screen mirroring feature will increase the reach of the OTT video app as many people like watching their favourite shows on the big screen. The users can implement the screen mirroring feature through Amazon fire stick, Google Cast, and AirPlay.
The cost to develop an OTT video streaming app
The cost of developing an OTT app depends on the following factors;
The number and complexity of features o be added
The more complex features that one adds, the more will be the cost of developing the OTT app. This is because it takes more developer hours and third-party integration to include complex features into an OTT app.
The geographical location of the app developers
The app development hourly rates vary according to the geographical location of the entertainment app developers. A North American app development company would typically charge 3-5 times higher than a company based in India.
Platforms for OTT app development
Android and iOS are the two most important app stores today. If the OTT streaming service provider wishes to publish their app on both these app stores, then they have two options for mobile app development.
1. Native app
2. Cross-platform app
If the OTT app owners choose to go with a native app, then it would cost them double the amount as app developers would have to build two separate apps for Android and iOS platforms. While a cross-platform app development would not cost that much as cross-platform apps are compatible with both iOS and Android OS.
Depending upon the number and type of features, platform, the type of devices that the OTT app needs to support, and the number of users that the OTT streaming service provider wishes to cater to, the cost of developing an OTT app can range anywhere between $80,000 to $220,000.
Related Read: Different hiring models to check when you hire mobile app developers
Conclusion
The Covid-19 pandemic has shifted consumer behavior in terms of viewing video content. Netflix and Amazon Prime have registered phenomenal growth during the pandemic times, prompting them to invest more in producing original content.
The seclusion of home quarantine and the availability of high-quality video content at affordable rates have pushed consumers towards personalized apps for online streaming. Today's customers prefer OTT over traditional pay-tv as OTT apps provide more affluent and more engaging content.
To succeed in the highly competitive OTT market, a new entrant should ensure that the OTT app has a rich UI/UX design and it delivers a great experience to the users. Hire a top mobile app development company that can aid the OTT startup business in building a highly engaging OTT app or platform.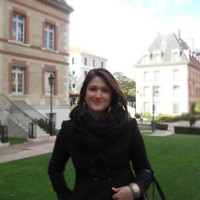 An enthusiastic Operations Manager at TopDevelopers.co, coordinating and managing the technical and functional areas. She is an adventure lover, passionate traveler, an admirer of nature, who believes that a cup of coffee is the prime source to feel rejuvenated. Researching and writing about technology keeps her boosted and enhances her professional journeying.