Can you guess the most affected industries in the following decade?
It is the automotive industry. According to a recent poll, around 72% of those seeking to buy a car said they used their Smartphone devices during the process, and roughly 52% said they used their smartphones while shopping for a replacement part. Around 29% of respondents claimed they had used their smartphones to choose and review mechanics.
In the last decade, we've experienced the arrival of digitization to the automotive industry. We could now know how apps have integrated themselves into various sectors of the industry. It hasn't left any stone unturned for the automotive industry. It is witnessing a substantial rise in this industry.
The rising dependency on smartphones and the supportive applications for each task has been approaching the top mobile app development companies. Even today, the vehicle manufacturer, buyer, or owner needs an application that can keep them posted on the current happenings, updates, or the best platform to search at affordable rates.
The whole automobile industry has always been placed at the forefront of technology innovation. Today, modern vehicles are projected in a manner to provide high-end efficiency. Now, the tech-enabled GPS services also come with technically advanced features that are never present before.
The latest automotive app developed by best automotive app developers allows you to use your phone to operate the fundamental functions of your car, such as unlocking and locking doors, triggering the keypad, and turning on the emergency lights. Additionally, the product provides access to completed trip reports, car positions, and notifications to the user. Now, this sector requires complete IT solutions for the automotive brands. What works best is mobile app development that's highly appealing and interactive automobile apps to improve their user experience.
Smartphones and mobile applications are changing the face of the automobile business for the better, keeping the automotive dealers honest and allowing customers to stay ahead of the competition. Not just this, the automotive brands are aware of this shift in consumer behavior and are responding by building unique and game-changing automotive apps that allow users to effortlessly interact with them. That's why they include it into their mobile marketing efforts as well. Therefore, it's streamlining the process on both sides, making what was previously a really stressful procedure a little more enjoyable and thrilling.
So, the smart apps for the automotive industry have turned out to be the reality from the past few years.
How automotive industry have been affected by smartphone devices?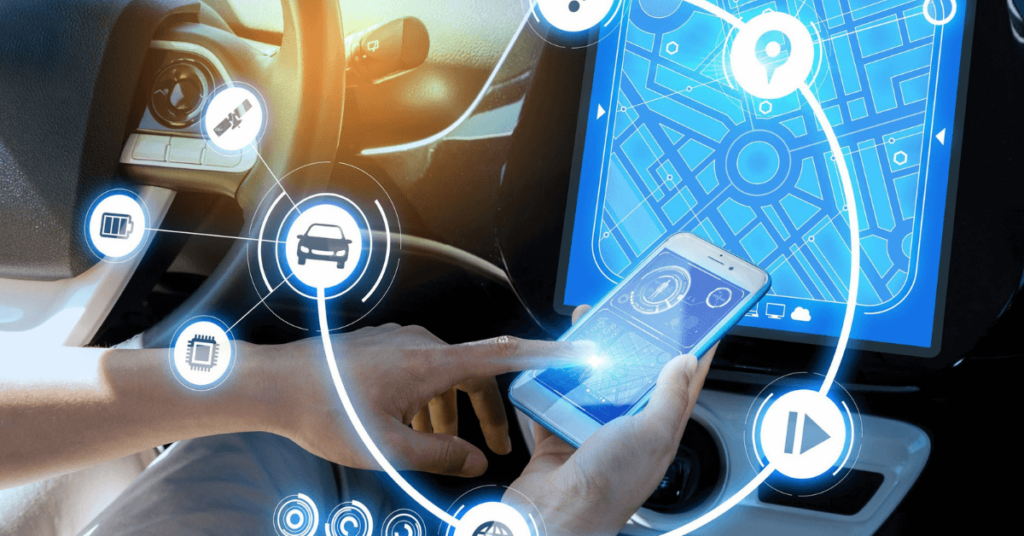 People cannot avoid their smartphones to buy the asset they want to drive, and people also look for new automotive spare parts via mobile applications. The device makes you look thoroughly at its manufacturing and the way it has emerged out. This depicts a totally new landscape to make the customers search for their vehicles quickly and understand them more. This way these help connectedly to explore more on the knowledge and the information.
One can see high usage of smartphones in a queue to buy the vehicles in assets. There are a variety of car-specific applications available that allow buyers to easily search for automobiles and have a better understanding of them. With greater knowledge and information, they may now acquire a vehicle. Customers may use automotive apps to find expert reviews as well as schedule test drives. Customers are empowered by applications that aid in estimating the exact market price of a vehicle.
Now comes the increased usage of automotive applications. Consequently, customers have been able to evaluate costs and reviews more wisely due to this shift to mobile applications. Few automotive businesses are aware of this shift in customer behavior, and they are responding by building game-changing and creative automotive apps that allow customers to effortlessly connect with them.
Features to estimate cost of automotive app development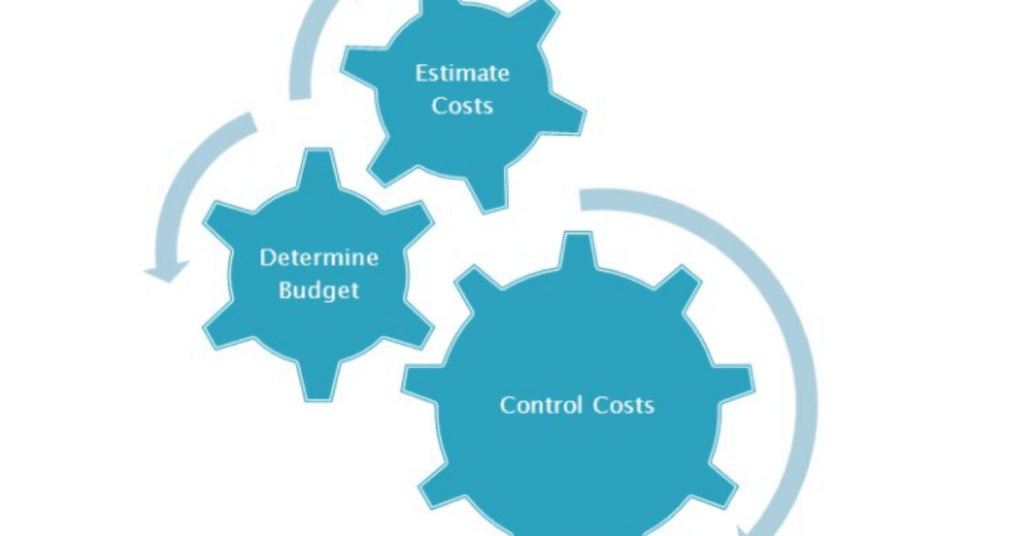 The cost of mobile app development in the automobile sector is driven by a variety of aspects. There are few features that aid in estimating the cost of an automobile app's development.
Similar to the Start/Stop voice-over technology used in big cars like Audi, a top automotive app can also detect the app that has just been used for few times and by then, send the push notification to the user to close to save the battery. These intelligent solutions show how capable an automotive app can be. Developers in the automotive industry follow a high-end automotive software development model approach that works brilliantly in the development of cars. If you could reach the skilled app developers companies that have expertise in the app development for the automotive industries as well as designing in UI/UX of the automotive applications.
To automate your complete business portfolio, you need an automotive app with certain essential features such as stock information, customer inquiry, and sales services information. Remember that an enterprise solution for the automotive application is vital for the automation of the back end as well as sell process. It is an essential thing as it can drive the cost of the development of the automotive mobile app.
Next important feature that can add to the automotive app development cost list is the creation of interactive UI/UX designs for the web and mobile apps. In order to grasp the consumer picture in our mind, the best automobile app must be created using UX unique approaches and significant user research. User interactions and visual design must also be thoroughly examined. It is critical to use a design-first method, which aids in the creation of ground-breaking designs for clients. As a result, UI/UX design has a significant impact on app development costs.
IoT has its name much in developing automotive applications. Thus, this generates an ecosystem where customers can receive real-time updates on the fuel efficiency, working of engines and the driving experience on the smarts section in the automotive application. Whether a scenario can be executed today or is on your pipeline for the near future, your automotive organization must invest in the necessary technology and IT infrastructure or risk falling behind the competition. Integration, size, ecosystem, and trust are all factors to consider when choosing the appropriate IoT partner for your automobile business to build the IoT applications.
From this, businesses do also have several reasons to invest in automotive IoT so that respective apps. Let us know the reason behind it.
Businesses can undoubtedly, monetize their products as the automotive apps are priced high on the store than the apps that are usually free and come at the cost of 99 cents. Therefore, you can easily conclude monetization and demand from here.
Once you start selling your API access to other businesses, you can certainly have more significant ROI for your business. You can develop these third-party integrations and partnerships directly to benefit the vehicles and data for any application.
Automotive devices, like any other IoT device, allow you to tap into massive quantities of user and vehicle data. It enables you to get useful information and modify your offering correctly. Third-party organizations in connected areas, including insurance, repair shops, and roadside assistance providers, can also get the information.
The advantage is visible to get an entry to this market. Sourcing valuable insights become possible to tailor your products dependently. Existing automobile firms and users alike are anxious to see new developments in this field. Thus, the entrance barrier is now low.
The cost and operational hours you need to know
Look, building an application for the automotive industry has its own limitations. It becomes highly dependent on the single platform. Moreover, the development cost is all dependent upon the above-mentioned features, their features, and the UI/UX of the applications.
All around, it takes around 800 to 1000 operational hours to develop a mobile app for the automotive industry with the embedded technologies and features. Moreover, specific tech crafts into the app, such as IoT, can bring out unique results.
The typical hourly rate for developing a mobile app is $50 to $100. An automobile app's overall development cost is estimated to be between $40,000 and $100,000.
Also Read: Detailed Guide on App Development Cost Estimation for Business Owners
Conclusion
It's still easy to create a space in your smartphone for your right mobile application, but if you want to build from scratch, you need to find the automotive car applications. This kind of need pushes businesses to hire top mobile app developers for app building.
There are a variety of ways that automotive applications may improve the performance of your business as well as your product, i.e., vehicle. GPS and navigation, safety, vehicle maintenance, fuel consumption and mileage recording, voice and gesture control, and multimedia access are among the functions that are now accessible in the app store.
Find the best automotive app developers that are accustomed or attuned to provide you the virtuous suits of the automotive industry. They must be passionate automotive app development professionals with a proven work record. They must have well-planned concepts and methodical development customization processes that operate in tandem with value differentiators to produce outstanding results for the clients' multiple demands. They should be making genuine and trustworthy findings that allow companies and users to better understand the features and functionalities in their pursuit of technological excellence.
Ensure the high-performance app development solutions are built with the latest technology for your automotive business.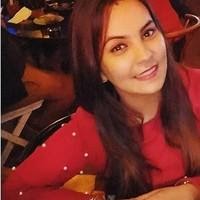 Liza Kosh is a senior content developer and a blogger who loves to share her views on diverse topics. She is currently associated with Seasia Infotech, a software development company. She holds great knowledge and experience in technical and creative writing.