No matter which reading platform or search you opt for, you will come across countless articles about "Should I hire freelance developers or outsource my mobile app and web development project to an offshore company?".
It is quite evident that young entrepreneurs venturing into establishing a startup enterprise dream to make it a unicorn. The biggest concern to all such aspirants is choosing between an IT company and freelance software engineers.
The Fact
Clearly, most startup enterprises would prefer outsourcing IT projects to top software development companies because they have bigger fish to fry. The humdrum routine observation required for the entire software development cycle is neither feasible nor recommended to entrepreneurs.
It is quite obvious that in-house teams for software development can cost young entrepreneurs an arm and a leg, most opt for outsourcing their projects to offshore companies.
For outsourcing, they have two clear choices – hire a software development agency or hire freelance developers for mobile and web development. You will come across many articles and blogs that talk about the pros and cons of both hiring methods; for instance, top reasons why outsourcing software development fails, etc.
Thus, each option has its own advantages and disadvantages. But the fact is whether startup enterprises have a better choice or a foolproof method for customized mobile and web apps development.
There's more to 'Hire IT company vs Freelance developers'
The global market size of outsourced services is in impressive surge reporting over $90 billion (Statista). Using external providers in business has been always beneficial and that is why the trend of hiring offshore IT companies or freelance mobile and web app developers especially for a startup enterprise business would not fade away for many years to come.
Outsourcing IT projects to offshore companies could be a temporary affair or may run for a longer time. Startup enterprise businesses can turn their high costs into viable costs, bring down the dependency of in-house employees, and readily ask for the best standards practiced in software development.
The Dilemma
The outsourcing quagmire has been eating up a lot of time of young entrepreneurs for years. Initially left with only one choice of hiring an offshore company for IT projects, the buyers from the first world countries depended a lot on outsourcing. It was then that the IT industry boomed in Asian countries, especially India.
Whether working on a new software product idea or a specific service in mobile and web app development, outsourcing complemented the existing teams abroad.
As the industry witnessed some staggering figures in billions of dollars, smaller offshore IT companies too started taking projects. They would quote lesser prices for the same work that giant IT companies in Asia would charge more. The 'cost' factor worked and the outsourcing from the first world countries began to divide among all companies.
As if offshore IT companies were not sufficient, then came freelancers. In fact, those with great experience in software companies ventured into having separate individual projects off the office hours. With time, freelancers too grew in competency. And, the final boost from the pandemic made professionals work from home which opened ample opportunities to them to take up big-budget projects.
On the other hand, the buyers from first-world countries discovered the pros and cons of both offshore IT companies and freelance software developers. The buyers definitely wanted to save time, resources, and money but then with multiple choices, there had been a dilemma.
Also know: How to Hire Remote Developers from Offshore IT Company?
TopDevelopers.co – The best breakthrough
Overcoming the dilemma, TopDevelopers.co came up with the ultimate solution where the pros of freelancers and offshore IT companies are adapted and the cons are filtered out. Whether the buyers are concerned about prices or want their project turnaround to be quickest, the TopDevelopers.co business model is the game to bet on.
The research and development team at TopDevelopers.co thoroughly studied the nuances of outsourcing and the facets of the software development business.
Learning from the history of business ups and downs in outsourcing IT projects to offshore software development firms, TopDevelopers developed a win-win-win software development models (for buyers, offshore companies, and freelancers) that gives business benefits especially to startup enterprises, loyal clients to offshore companies, and easy earnings to freelancers without compromising on quality.
A Clear Lead to TopDevelopers.co' Development Model
Particulars
Software Development Models
In-House
Outsourcing to company
Freelancing
TopDevelopers Hybrid
Software development cost
High
High or moderate
Low or moderate
Low
Customization of projects
Possible
Possible
Restricted (fewer resources and tools)
Possible
Short term projects
Possible
Generally denied
Possible
Possible
Long term projects
Possible
Possible
Generally denied
Possible
Domain experts' help
Possible
Possible
Restricted
Possible
Infrastructure cost
Very high
High (included in the bill)
Low
Low
Team scalability
Not possible
Possible
Not possible
Possible
Developers' availability
Restricted
Mostly yes
Uncertain
Always yes
Milestones and report
Accessible
Accessible
Restricted and uncertain
Accessible
Working on holidays (Ex: Christmas)
Not possible
Possible
Restricted
Possible
Project kickstart
Immediately
Delayed
Delayed
Immediately
All in one solution
Possible
Possible
Not possible
Possible
Global talent
Not possible
Possible
Restricted
Possible
Native development
Possible but costly
Possible but costly
Restricted
Possible and affordable
Escalation handling
Possible
Possible but delayed
Delayed
Possible and quick
Trust factor and genuineness
High
Moderate
Feeble
High
Business relations
Uncertain
Moderate
Moderate
High
Time barrier
High
Moderate
High
Moderate
Language barrier
Low
Moderate
High
Low
Dedication to your project
High
Moderate
Uncertain
High
Quality of service
High
Moderate
Risky
High
Security level
High
Moderate
Low
High
After-sales support
NA
Good
Low
Very good
Maintenance and other contracts
NA
Good
Uncertain
Very good
Selecting the development model or method requires strategic planning for startup enterprises. Taking the right step in the right direction would fuel the startup quite well which will help it go and operate smoothly. On the other hand, a single misstep would end up eating up valuable resources and digging a big hole in the company's budget.
TopDevelopers.co is committed to providing impeccable services by providing a trustable platform where we suggest you the best outsourcing IT company and/or experienced freelance developers for mobile and web application design, development, and marketing.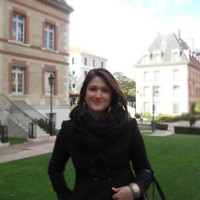 An enthusiastic Operations Manager at TopDevelopers.co, coordinating and managing the technical and functional areas. She is an adventure lover, passionate traveler, an admirer of nature, who believes that a cup of coffee is the prime source to feel rejuvenated. Researching and writing about technology keeps her boosted and enhances her professional journeying.