A good-looking website is one of the key factors for your success. Although developing a website requires quite a lot of time and effort, you can get more clients through the Internet search.
The leading web development companies agree that process of website development can take from several weeks to a few months, depending on its complexity. So, in order to save your time, we provide you with seven vital steps in creating an attractive website.
Step 1: Build a Project Plan
It's impossible to start building web design without a plan because you will never know what results you will get. Consequently, you can just waste money.
First of all, you need to study the project. During this stage, it's necessary to communicate with the developers in order to clarify all your requirements. After that, it's high time to discover features for your future website. It's important to know your target audience in order to implement the functions that they want.
As a result, this data you can help avoid possible mistakes and develop a good website.
Step 2: Research and Sketching
After planning, it's high time to research.
During this stage, it's necessary to look through the existing websites to see how they are made, what elements are there. They can be used as an example. Moreover, you are able to study your competitors and decide how to create a better website.
Then it's high time to make a few sketches using any graphics editor. Sketching the ideas gives an opportunity to find the right direction and brainstorm some creative solutions and create that perfect website design.
Step 3: Creating Wireframes
Wireframes designing gives an opportunity to see a visual structure of the future website. It's good to use Sketch editor to create wireframes. This step means making a first serious design look of the future website. Wireframes are often black and white because it's just a skeleton of a website.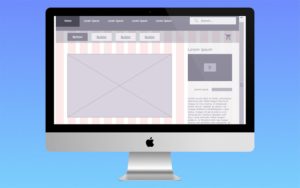 In order to understand better how the website will look in the future, it's better to locate visible buttons, bars or any other elements. Furthermore, wireframes allow seeing the information order on the homepage.
During this stage, it's important to consider user experience and user behavior psychology to understand where to locate the elements.
Step 4: Homepage Navigation and Layout Building
A homepage is vital because it's the first that users see. This page requires a lot of attention because it tells visitors what this website is about and what it offers them. So, the homepage layout should be built properly to make a navigation process easy.
Speaking about the layout of a homepage, it's better to consider the data that will be located above and below the fold.
Above the fold. There should be the most important information for the users because it is the first that they see. Every interesting offer or bonus should be positioned at this part.
Below the fold. It's better to locate there more detailed information about your brand or product. In order to see this data, users have to scroll down the page.
In most cases, it's a good idea to put a logo above the fold to let users see it primarily.
Considering navigation, a lot of websites have a menu bar on the top of the page. It often consists of links such as About Company, Services, FAQ, Contacts, etc. During this stage, it's necessary to take into consideration the visibility of each element and create short titles.
Step 5: Additional Website Design Elements
Besides common website design, there are some small elements that make the website full-fledged.
Animations. Animated elements can increase the trust and loyalty of your potential customers.
Loaders. While the page is loading, it's good to have a loader sign on the screen to make the website more interesting.
Banners. When you build a marketplace website, it's better to add a banner that contains promo video or advertising picture.
Hints. They pop up while navigating a website and bring helpful information about the website.
Step 6: Color Scheme and Typography
90% of users claim that well-selected colors for a website can affect their desire to purchase the product.
Keeping in mind that there are irritating colors (e.g. black, red), so it's better to consider all colors beforehand. Moreover, such colors as a website background, buttons, and any other small elements are important.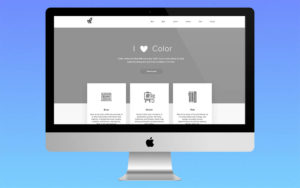 Typography should be harmonious with the color scheme. Furthermore, the font has to be readable and the font type shouldn't be unusual. Times New Roman is used quite often because it is conventional.
Step 7: Providing Prototypes
The last step for your designers to take is sending you a prototype of website design. During this stage, you can check the quality and general condition of a website. After that, this prototype will be sent to front-end and back-end developers and they will start working on the functionality of your website using different web development tools.
Also read: Designers and developers working as a team in tandem
Tools for Creating a Website Design
There are some good tools that can be used during the building process. So, in addition to the necessary skills, your designer should be able to work with the technologies mentioned below.
InVision. This cloud platform allows creating mockups and prototypes of interfaces. InVision gives an opportunity to share their job with clients and engineers. Furthermore, you are able to monitor the process of UI and UX creation.
Sketch. This tool allows creating user interfaces on Mac OS. It is very convenient because designers are able to create a website design and develop dozens of app screens at the same time. In addition to this, it has a well-thought interface, good interaction with styles and so on.
Principle. This platform is used to create animation and animated objects in the interface. Moreover, it gives an opportunity to build an interactive prototype and design several screens for animation simultaneously.
After Effects. This Adobe tool allows video editing, dynamic images, animations, and designing multiple effects. It consists of different flexible features, so it's possible to create animations for web and mobile apps.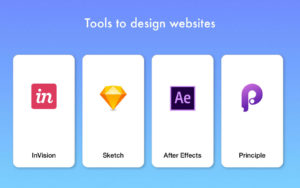 Moreover, there are some good tools that can be used if you need just to modify an existing web design:
Photoshop
Illustrator
Figma
XD
So, to sum up, creating an attractive website design requires a lot of preparations. If you develop a web design from a sketch, it's better not to miss any of the discussed steps.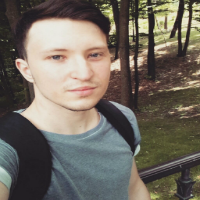 Vitaly Kuprenko is a technical writer at Cleveroad. It's a, web and mobile app development company in Ukraine. He enjoys telling about tech innovations and digital ways to boost businesses.