E-commerce Security Issues: Phishing and Spear Phishing
Today, the e-commerce sector/industry is dealing with two major types of security issues i.e. phishing and spear phishing. The top eCommerce development service providers are working tirelessly to provide an apt solution to their clients. So first let's quickly understand the two terms:
Phishing
Phishing refers to a hacking technique of various mass mailing of malicious emails, which trick people to click on various malware links or disclose their financial/personal information. According to the analysis done, total phishing attacks witnessed and reported during the recent few years increased by about or even more than 180%.
Spear Phishing
Spear phishing is a dangerous type of email phishing and it targets specific victims by sending emails purporting as from their colleagues and friends. This type of phishing variant has consistently increased during the recent two or three years. As the entire e-commerce sector is of virtual and distributed by nature, it creates a huge scope for spear phishing hackers, as they rely on impersonation that is hard to perform when everyone stays or works from a single office. For example, a large number of e-commerce companies rely on different independent entities, like call centers, fulfillment houses, and payment card processors. Indeed, this creates difficulty for a particular employee working in a single entity to make sure that any email sender is genuine or has the affiliation with any other link present in the big e-commerce chain.
Risk for eCommerce site owners through the holiday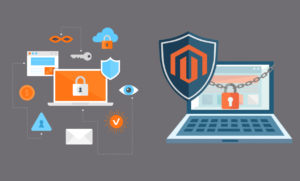 We all know that shopping season not only give a pool of opportunities to shopaholics to buy their favorite items, but it also helps ecommerce site owners to make money and boost their overall reputation as well as revenues. However, shopping season also creates opportunity among hackers to infect various ecommerce websites with varieties of malware practices. Especially, a large number of attackers or hackers targets various last-minute shoppers opt to buy their favorite products online. Indeed, as an ecommerce website owner, it is essential for you to understand the risks, towards which your website is prone to, which include the following-
Credit Card Swipers
In case of credit card readers or credit card stealers, hackers do the swiping job whenever they inject a piece of malware in the checkout process of an online buyer. On doing this, the attacker may easily get credit card information of the same buyer. These attackers inject card readers to exploit vulnerabilities in the website extensions and its software. Most of the attackers also exploit any website in advance, injects a backdoor for retaining access and later on, simply stay dormant. Hackers thus may retrieve the content present in every POST request you make depending mainly on the exact type of malware infection, as POST contains the stolen data sent to a malicious server or email account for its storage.
Malicious Payment Gateways
Other than credit cards, hackers may even infect any eCommerce website or make changes in the place, where payment takes place even when the respective site uses a trustworthy type of external payment gateway. In this case, hackers redirect a particular payment gateway or clone the checkout page of any shopping site in an attempt to perform phishing activity. Because of this, buyers fail to identify the difference. Hackers thus intercept the buyers' credit card details while they transit through the actual payment process. On the other side, eCommerce site owners lose on their sales. To avoid this, eCommerce websites should possess a firewall to avoid attackers to give scope to attackers to change the respective payment gateway.
Malware Downloads
If an attacker succeeds to get access to a specific eCommerce site with the help of poor user credentials or vulnerable software, hackers may inject malicious scripts intend to infect the computers owned by the respective website's visitors.
How to protect your ecommerce business from cyber attacks
Use a secure eCommerce platform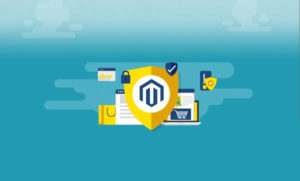 If you use an entirely new type of eCommerce platform or the one that does not has a strong emphasis on security, you should step ahead to migrate to a developer platform. In this case, you have to choose/use a secured eCommerce platform capable of understanding the essential security requirements and take steps to maintain security at the highest possible level.
Don't store sensitive data
In most of the cases, you do not require storing of any other information than the name of your website's customers, home address, email address, login, phone number, and password. In fact, these details are enough to operate your business efficiently. However, if you store or collect the respective information from your customers, you as a site owner should make sure to store it on a highly secured yet an encrypted type of database. Simultaneously, you should make sure instructing your customers about avoid using the same password for your eCommerce store, as they use for their bank accounts or email accounts.
Provide tracking numbers to your customers
As an eCommerce website owner, you should make sure that hackers fail to use any stolen credit card to place online orders on your eCommerce store, while customers cannot submit fraud purchases from your shopping portal. Fraud claims and chargebacks may often take place from your account. Most of the hackers create this type of problem, while customers in some of the cases keep possession of their shopped products but file a chargeback with financial institutions or banks or claim about any fraudulent activity taken place on their accounts. To deal with this problem, you should make sure of using tracking numbers for each of the placed orders and the important shipping details. In addition, you should make sure tracking locations, IP address and other valuable pieces of information, which you may use in verifying the legitimacy of charges.
Use a CVV verification system
CVV is the acronym for Credit Card Verification Value and it helps you in putting a limit on the exact numbers of fraud transactions. In this case, customers should possess physical credit/debit card with the aim to read the required CVV number mentioned beside of it. Most of the hackers do not have your physical credit/debit card with them, because of which they fail to enter the CVV number appropriately to complete the transaction. Without CVV number, hackers will not get any scope to commit fraud related to credit cards.
Conduct vulnerability and penetration testing
You should make sure to assess systems continuously to identify any endpoint vulnerability, weaknesses present in the network and eCommerce security solutions on a suboptimal basis. Even you should opt for ongoing assessments to strengthen networking, hosting and data storage in a timely manner. Penetration testing often detects missed vulnerabilities and makes companies competent enough to optimize log management systems and patch management systems. Each of the addressed vulnerabilities reduces the ability of criminals to attack any online business.
Use layered security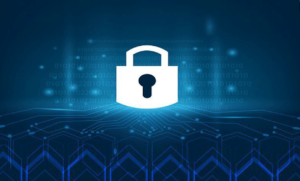 Layered security indicates different layers, which hackers have to pass through before they actually gain access to any sensitive information if you opt to store it. With the aim to layer the security, you have to make sure to get a firewall in the appropriate place and later on, should use a proper SSL certificate to encrypt the essential transactions to perform by using the online server owned by your eCommerce site.
Utilize a DDoS & PCI protection service
DDoS is the acronym for Distributed Denial of Service Attacks, which although actually are not hacks, they are methods, which hackers often use to disable the store completely and capture it offline. Hence, the best way to deal with such attacks is to host the store on a cloud platform and utilize a service capable to migrate the store to any other server in case it detects any event of DDoS. After this, PCI scans on any eCommerce store and server for every 3 or 4 months period is helpful in reducing the chances related tothe vulnerability of the store from hackers. PCI scan figures out the present vulnerable areas without any requirement to stay ahead of the complete hacking industry.
How Blockchain Is Crucial For E-Commerce Security?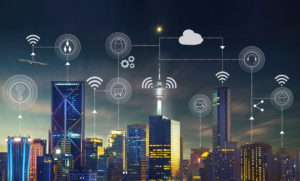 Blockchain technology has not only influenced the financial, energy, health and gaming sector but, this Revolutionary Blockchain technology has been also employed by eCommerce industry to be transparent and efficient. It plays a major role to diffuse the data in the complete network by providing separate encryption for each type of communication. In this case, hackers require breaking about millions of encryptions, so that they gain access to the required amount of data and it is impossible virtually. Because of this, you will assure about the security of your e-commerce system, so that it discourages hackers/attackers intend to break it.
Conclusion
Irrespective of the extent of hacking activities prevailing over the internet on ecommerce sites, site owners may assure the security of their customers. However, ecommerce site owners should make sure following the aforementioned steps as much as possible to avoid eCommerce threat activities and provide a secure platform for its customers.