The growing number of businesses are investing in digital marketing to raise brand exposure. Companies are now hiring experts in online marketing and lead generation in hopes of placing their websites on the top page of search engines.
You either want a visible website or nothing at all!
If you're looking to make your business more noticeable online, take a look at this comprehensive list of the best SEO audit tools you can get today.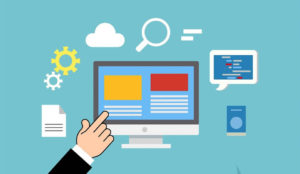 Best Search Engine Optimization (SEO) Audit Tools of 2019
1.

Moz Pro

Price: $99/Month for Paid Plan with Free 30-Day Trial

Purpose: Website Analysis

The Moz Pro subscription is an excellent pick if you want a complete tool for increasing the search ranking of your business. It provides a ton of useful features that can identify SEO opportunities, monitor growth, and build audit reports.

For instance, Moz's Crawl Test Tool uses a web crawler that can examine up to 3,000 links on a single URL. It then sends a detailed report of the data for every page the site links to.

Overall, the Moz Pro subscription is a well-rounded service and is our top pick for the best SEO audit tools available today.
2.

Screaming Frog SEO Spider

Price: Free LITE Version, $160/Year for Paid Plan

Purpose: Website Analysis

The Screaming Frog SEO Spider was designed with SEO-inclined people in mind. It is a Java program that essentially crawls over the given website and analyzes the URL page-by-page for prevalent SEO issues.

It examines various parameters including outbound links, broken links, meta-descriptions, anchor texts, and load time.

The SEO Spider is an excellent tool for analyzing the content of your website. If you want to try out this auditing tool right now for free, the LITE version will crawl up to 500 URLs without charge.
3.

Google Webmaster Tools

Price: Free

Purpose: Website Analysis

What could be a better way to get on the top page of Google than to use tools provided by Google?

Google Webmaster Tools are beginner-friendly instruments that can help you understand the key aspects of a Google search.

Two of the most useful tools provided by Webmaster Tools areFetch as Google and PageSpeed Insights. Fetch as Google allows you to view your website the way Google sees it and spot the SEO problem areas, while PageSpeed Insights lets you measure the performance of your website in terms of speed.

Without a doubt, Google Webmaster Tools is one of the best free SEO audit tools out there.
4.

Semrush

Price: Free

Purpose: Keyword Research

Semrush is a comprehensive dashboard that is capable of analyzing your website as a whole or page-by-page.

Their SEO Toolkit allows you to enter a page from your website and analyze its keyword, the ranking of your page for that keyword, and that keyword's monthly search volume.

The SEO Toolkit is highly practical and free to use, which is why it ranks high in our list of the best SEO audit tools.
5.

Woorank

Price: $49/Month for a Pro Plan and $149/Month for a Premium Plan with Free 14-Day Trial

Purpose: Website Analysis

Woorank offers an in-depth website analysis tool that can help you identify areas of improvement or optimization. It generates an SEO audit report that takes into account:
Marketing Checklist
SEO
Usability
Technologies
Mobile
Social
Local
Visitors
You can avail their 14-day free trial if you want to see how Woorank works.
6.

Ahrefs

Price: $99 for Lite Plan

Purpose: Keyword Research

Ahrefs is a sophisticated resource that does a bit of everything. It analyzes your website property, produces keywords, and ranks profiles to help you move forward with better content.

Ahrefs has three main components:
Site Explorer allows you to view the performance of the pages on your website.
Content Explorer lets you search well-performing webpages that fall under specific keywords.
Keywords Explorer enables you to see the monthly search volume and click-through rates of specific keywords.
Overall, Ahrefs is an incredible SEO audit tool that gives you valuable insight into opportunities for optimization.
7.

UpCity SEO Report Card

Price: Free

Purpose: Share of Voice

UpCity's SEO Report Card tool lets you examine your website to see how it performs compared to the competition. The report card covers the following:
Rank Analysis gives you an insight as to how your website ranks in major search engines.
Link Building produces a report on the number of websites that link back to your site.
On-Site Analysis evaluates how well you were able to incorporate the primary keyword throughout the website.
Website Accessibility centers on the performance of your website in terms of load time.
Trust Metrics provides an overview of the level of trust or authority on your website.
Current Indexing indicates how many of your website's pages have been indexed.
8.

SEO Site Checkup

Price: Free

Purpose: Website Analysis

SEO Site Checkup is a cost-free auditing tool that can examine your entire website and produce a report based on six different parameters:
SEO Issues
Mobile Usability
Social Media
Servers
Security
Semantic Web
It gives you an overall score for your website and suggests important fixes that you can improve on.
SEO Site Checkup is definitely one of the best free SEO audit tools out there.
9.

Found SEO Audit Tool

Price: Free

Purpose: Website Analysis

The SEO Audit Tool by Found is another novice-friendly resource. All you have to do is enter your website's URL and get an audit report instantly. The report is composed of three main parts:
Technical Issues that can be taken into consideration are domain canonicalization and XML sitemaps.
Content Issues centers on influential factors such as metadata and keywords.
External Link Analysis gives an assessment of the quality and quantity of external links.
You can even download the report as a PDF for easy access and sharing!
10.

HubSpot Website Grader

Price: Free

Purpose: Website Analysis

HubSpot introduced the Website Grader in 2007. The tool had undergone many changes and has risen to popularity because of its ability to effectively uncover search engine optimization opportunities.

Website Grader generates reports based on four key metrics:
SEO
Performance
Mobile Readiness
Security
The tool is completely free as well!
To get started, all you need is the URL of your website and your email address. You will receive a report within a few seconds that contains a score of 1-100.
Apart from Website Grader, HubSpot offers other useful paid SEO audit tools that you can use to improve your search ranking further.
11.

Varvy SEO Overview Tool

Price: Free

Purpose: Website Analysis

Varvy offers one of the most comprehensive free SEO audit tools today. Their resource can provide you with information on domain strength, page speed, links, social counts, mentions, alt text and many more. It evaluates your website and highlights the strengths with green checks and the areas of improvement with red crosses.

The tool lets you know if you are using too many words or missed to add an alt text on an image so you can make the changes needed.

Wrap Up

Becoming visible on the web can be a tough task. But if you keep up with the best SEO practices and make use of these tools, you will significantly increase your chances of landing on the top page of search queries.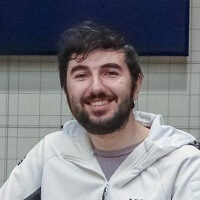 Hayk Saakian is an authority on online marketing, lead generation, software development, and the latest technology. You can find his helpful consumer electronic reviews and in-depth tech analysis on his website. If he is not busy working or writing, he is most likely checking out the newest gadgets around.