Most buyers or product owners have less or no technical knowledge and, therefore, find it challenging to change software development teams or a company especially when the project is in the middle of its development phase. So, most buyers hunt for an answer to when and how to change the development team or company.
Though it will be required to have a brief knowledge about the software development life cycle so that you can minimize the gap in development and have better clarity on the best remote software development team.
There are common signs that signal when to change your software development teams or an offshore IT company. Lack of clarity and management can lead to many impediments such as prolonged time, frustration, increase in budget, hindered progress, and the like.
With our business and technology consultants' two cents, we shall help buyers overcome the hassle.
Common reasons to change software developers
As it may happen even with the best software developers, product owners can think of changing their software development team for several cogent reasons. The common most factors that make the buyers take this step are largely due to dissatisfaction. Delays in milestones and miscommunications are also reported to be the primary reasons for buyers who outsource IT solutions to software development companies.
Here are a few more factors –
Disclosure issues
While most offshore software development companies sign NDAs, at times, buyers overlook the importance of compliances and give their projects to remote software developers who avoid indulging in legal documents. Such deals are half-baked and can create a hassle for buyers. There are chances that the data and project idea is revealed to peers or competitors in the market.
Less competent team
At times, project owners' expectations are not met due to incompetent software development teams. Novice and immature software programmers take more time to understand the product and work sluggishly. Humdrum routine work could be rare but cannot be ruled out for another reason for lack of interest in the project. On the other hand, to save money, many buyers compromise with their project and don't opt for experienced software developers thus risking their products.

Miscommunication
Whether a language barrier or apathy to update the project owners, miscommunication could be a major factor for anyone to think to change software development team. In fact, it is considered as the common reason why offshore software development companies lose big projects. Clients have little clue about the progress of the software development project when they are not updated with milestones regularly.
Non-dedicated team
It is not uncommon for mediocre IT companies that deploy their software, mobile, and web developers on multiple projects. This results in giving fewer priorities to a particular project because the team is occupied in the new acquisition. Ultimately, procrastination in meeting deadlines and inferior quality products is evident.
Lack of leadership
Poor project management due to inexperienced team leaders and project managers is another factor that causes mishaps in developing a software product. While clients' involvement is necessary for project management, micromanagement is needed among hired dedicated software developers. Any failure in adhering to defined objectives or loose supervision can lead to endless escalations.
Change in software development team amidst ongoing project
The change may happen for any reason stated above and, therefore, switching the hired software developers or the entire development team from one to the other requires foolproof planning and homework from a buyer. Following are a few areas that will help anyone get a smooth transition.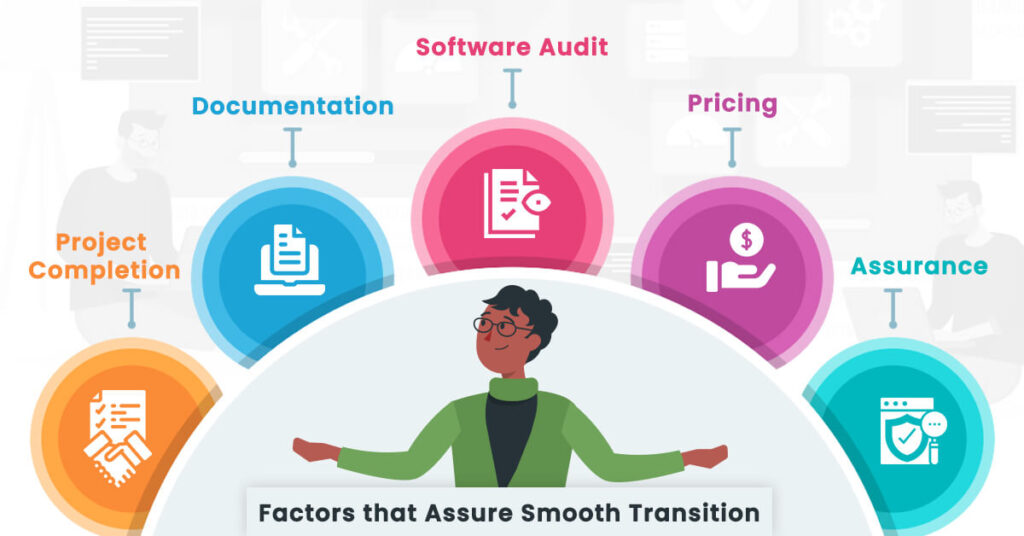 Whether the entire development team is a colossal prick or it has a couple of underperformers to achieve the quality, once you decide to switch or change resources for your software development project, you need to consider several factors mentioned here into your account.
Project completion
According to tech consultants and experts, if the project is almost done (say, more than 79%), there are thin chances that switching would help. Here, communicating with hired software developers or higher authorities and pressurizing them for quality performance may help. It is worth noting that you shouldn't trust the numbers (here, the percent). Check the software product yourself –how much it is completed and how much it is remaining.
Documentation
Documentation helps you keep the development of software applications on track, and makes major sense in legal actions. Check the documents by yourself or you can hire a tech consultant to evaluate the progress done so far. Termination or shifting of contract should be done legally with necessary digital signs and approvals from both sides.
Software audit
The audit of software products gives you a clear idea about the development done to date and what is left for completion. If you have the new resources ready, you can take the help of them to evaluate the project development milestones that are achieved and yet to achieve. You may also hire freelance domain experts to get the job done.
Pricing
If the project is kept on hold, you need to settle the accounts before you change the entire offshore software development company. Nevertheless, if you are to change just the development team within the same agency, any current payment shall be also put on hold. With mutual agreement and understanding, the software development project can be started with the new team, and payment for the milestone (or installment) can be released.
Assurance
The new dedicated software development team or company should assure you of the completion of the project without compromising on the quality you are looking for. The business objectives should be made clear to the team and project managers. The clients should make the new team quite clear about the factors that led them to change the development team or software development firm.
History should not repeat and mistakes of all kinds should be avoided. It is also important to sign papers about the rest of the software development with every milestone described. Personal meetings with the new software programmers and project managers for the current status of the project can help them know their whereabouts.
What Team is the Best Software Development Team?
No businessperson wants any hiccups in their business software development and, therefore, you need to understand the core criteria of selecting the best software development company. Here are a few factors you need to check as they make the best software development team to hire.
Hire software developers who understand your business objectives and remember the end goal of the product.
Build a top software development team that comprises domain experts and technology veterans in specific software languages and platforms.
Technical expertise makes a big difference in achieving milestones without any glitches. Hire experienced software developers.
Deal with leading software development teams with clear records and awesome portfolios. Make sure that they are not just good but also regular in communications.
Some software experts also mention that developers who have various questions are good learners. Hence, the team that challenges you by their enthusiasm could be the best bet for your software project.
Another essential character that you would look for in your software development team is scalability. Depending on the business objectives defined and the market demands, you may need to scale (up or down) the software developers and the team.
A few measures can help entrepreneurs or businesses hire the best software development team. The chances of escalations and miscommunications can be curbed to save time and money because otherwise changing the teams in the middle of the projects would be really a costly affair.
To help you hire a team that's capable of seeing you through every phase of development, here's a list of the top software development companies vetted after thorough research on various criteria.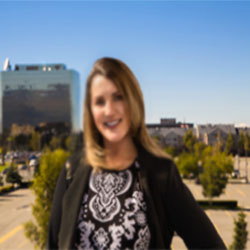 A professionally engaged blogger, an entertainer, dancer, tech critic, movie buff and a quick learner with an impressive personality! I work as a Senior Process Specialist at Topdevelopers.co as I can readily solve business problems by analyzing the overall process. I'm also good at building a better rapport with people!