Startup enterprise owners think that they have got bigger fish to fry; hence, risk management and data protection are kept at the bottom of the list. They overlook the fact that the most valuable business asset today is data; it only raises alarm when data is attacked and the company quivers due to a big loss in business.
With startup enterprises' digital presence, they gather a substantial amount of information on their local drives and clouds. With tons of data gathered daily, security measurements should be a part of their quotidian existence. A short guide for startup enterprise data security in 2022 can help young entrepreneurs keep their company's digital health at optimum level.
Increased Security Breaches
According to RiskBased Security, there were nearly 3000 publicly reported security breaches that ravaged crucial data in Q1; in addition, two major breaches in Q3 witnessed more than 1 billion records each, and four breaches exposed more than 100 million records.
50% of organizations haven't updated their security strategy in 3+ years

– CIO, Computerworld
The figures are staggering and they teach a valuable lesson to startup enterprises to consider data safety in 2022. The precautionary measures safeguard confidential and sensitive data from mal-practitioners. Data protection in 2022 addresses both disaster recovery and operation data backup; the strategies include filtering and managing data access, creating a robust backup in emergencies.
Data Security – a primary requirement for Startup Enterprises
Every step young entrepreneurs take toward startup establishment is gauged through various yardsticks. In other words, data safeguarding requires a multi-dimensional approach to secure a company's information by all accounts. The importance of data security is reflected through its benefits –
Customer's privacy leading to trust
Gathering data helps companies do better in engaging and interacting with their clients. Using data analytics a customer can be served with customized offers and services. Nevertheless, a data breach can hamper customers' trust in the company; thus, safeguarding it through data security solutions will build long-lasting customer trust.
Brand building
Most companies are interconnected today through bot algorithms that exchange crucial data-abiding data-sharing regulations. Safeguarding data in 2022 will assure companies that the data shared is secure, genuine, and reliable to build better business strategies that will create brand value and a strong customer base.
Safe work practices
Employees and stakeholders working in a safer environment boost their morale. The safe work practice comes through stringent data privacy protection allowing key project personnel to handle their tasks more confidently and with responsibility.
Easy flow of management
With fair practices and data security in place, the business cycle runs smoothly. Compliant businesses are the ones that have effective management and organized storage of information. Such an easy flow in management help the organization meet their vision and mission.
Big score on compliance
A well-organized company with data safeguarding measurements and client retention can attain its vision and mission. Various compliances can be achieved that can earn the organization certificates of standard industry practices.
Standard Data Security Technologies
There are numerous data security tools and techniques practiced by unicorns and established enterprises. Startups too can embrace these practices to improve their data security standards to gain the benefits mentioned earlier. However, it is worth noting that there is no single method to secure data; instead, the organization would have to blend more than one technology to assure full-scale data safety measures.
Identification
The modern IT infrastructure stores data at various places – servers, endpoints, and clouds. A clear conscience of data flow is the primary requirement to learn the data risks such as misuse and stealing. Startup enterprises need to identify the data type, its location, and most importantly its usage. Hence, data security tools meant for data discovery and categorization can offer exclusive data security management.
Masking
Masking data is the safest way to play with information without harming it. In other words, data masking helps you build a 'copy' version of your company's rich information to use for various tests, training, and other quality assurance. Here, you don't hamper the 'real' data and still perform functions on their alternates.
Identity Access Management (IAM)
To manage digital identity, startup enterprises may look for adapting identity and access management involving business processes, strategies, and technical frameworks. Single, two-factor and multi-factor authentications provide privileged navigation to the tools of IAM.
Encryption
To save data from being read, it is converted from plaintext to ciphertext. The data can be processed only when encrypted data is decrypted with a special key. It is one of the trusted ways to secure sensitive information and prevent data security breaches.
Prevention of data loss
Backing up data to other locations is a common way to achieve data loss prevention. The data security software specially designed for this process smartly analyzes the information to identify crucial data and enable centrally controlled enforcement to imply data protection protocols and data security policies.
Audit
Regular audits for data security are performed in startup enterprises to assure data safety. Any data security breach or loophole found is immediately addressed and repaired to prevent further loss which could be bigger and potentially destructive.
Customized tools
Anti-malware, antivirus, and other endpoint protections are other common ways to protect data, likely to continue in 2022. Workstations, mobile devices, other handheld devices, servers, and cloud systems can be foolproofed with such anti tools.
Also Read: 7 Startup Enterprise Tools Without Which You Can't Step Further
A guided practice to assure Data Security in 2022
No single solution guarantees complete data security. Nevertheless, there could be a blend of technologies to prevent data safety to assure startup enterprises secure information management in 2022.
Quarantine
Quarantining sensitive files is a promising way to secure data management. Placing the crucial data folders on a shared or common hard disk accessible to the entire workforce is a mistake that results in terrible consequences of a data breach. Keeping sensitive information in a quarantined place makes it safe.
Prevention
preparing for cyber attacks should be a preventive measure, not reactive. Policies that encompass the present, unforeseen and future cyber threats to data should be taken into account. The threats could be both internal and external and hence, real-time monitoring and alert system need to be placed.
Deletion
Removing unused data has been quite an old practice and will continue to be one of the major factors in data safety trends in 2022 as well. Storing something that is least used becomes a liability and threat; hence, getting rid of such information is a wise step in data security.
Over to you
The data security breach costs any organization heavily. Cybercriminals enjoyed the pandemic work from a home culture that gave them ample opportunities to encroach into others' systems.
Companies are under tremendous pressure for data security in 2022 and the threat of coronavirus variants has not faded completely.
In such a catch-22 situation, tenacious young entrepreneurs should look forward to building startup enterprises in 2022 that opt for an ongoing, organization-wide data safety drive with the help of professional data managing companies.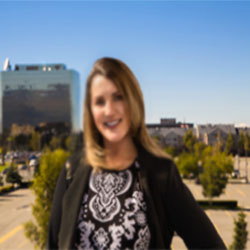 A professionally engaged blogger, an entertainer, dancer, tech critic, movie buff and a quick learner with an impressive personality! I work as a Senior Process Specialist at Topdevelopers.co as I can readily solve business problems by analyzing the overall process. I'm also good at building a better rapport with people!