The two teenage Stanford University dropouts amazed the world by raising $60 million for their unique concept of a 10-minute grocery delivery application named Zepto. Jumping on the bandwagon, Ola too launched 10-minute grocery delivery in Indian cities like Bengaluru and Mumbai. Successfully, it hit around a thousand orders a day. The company is putting all its strategies to increase the number.
The list goes on –Uber Eats is to pilot company-owned warehouses in Taiwan to accelerate grocery deliveries. GoPuff (backed by SoftBank Group, the US), Getir Perakende Lojistik AS (Turkey), Gorillas Technologies Ltd. (Germany) are also exploring newer ways for a ten-minute or lesser delivery services.
Quickness is the key
The pandemic indirectly pulled online grocery shopping into a mainstream business, registering a jaw-dropping figure of $2 trillion global grocery market (The Wall Street Journal). This very figure has inspired thousands of young entrepreneurs to propel their venture into it.
The same-day delivery applications attracted consumers because they broke the tradition of getting the ordered item after a couple of days. With resources available right near a buyer, eCommerce companies tried their swift network to get things done in a much shorter time. The quick commerce grocery is based on the hyperlocal model that arranges the nearest resource to the picking and delivery spots. If you are looking for such a quick commerce application development, this is the time. Faster delivery is one of the top challenges that startups face today and if deployed to perfection, helps in garnering more loyal customers.
The founders of Zepto had tweeted that their next goal is to bring the delivery time below 10 minutes which it struggles currently around 15 minutes for some unavoidable practical reasons. E-grocery has become one of the most rapidly growing segments in the eCommerce space. Thanks to the pandemic outbreak; it made consumers place an online order avoiding stepping out of their homes. But today, the race is about who delivers faster and without compromising on the quality.
How your revenue is affected
Unfortunately, accelerating the delivery process may not necessarily increase revenues. In fact, if you fail in providing a pleasing customer experience, the business model would backfire and harm your brand. The primary concerns for all consumers are not only speed but also convenience and quality. With faster online delivery, it is essential to maintain the temperature and packaging of the goods ordered.
Swiftly changing consumer expectations would require more than just a quick commerce delivery application and fleet of delivery men for any business to be profitable. A number of steps need to align with no delay or mistake between the placement of the order and the delivery at the doorstep.
The 10-minute delivery technology
Enabling the same-day or 10-minute delivery requires a sophisticated technology platform that professional mobile application development companies use to tailor the product. The application requires much simpler designs for a growing number of users from all walks of life. The platform used for such a quick commerce delivery application is capable of handling many aspects of the consumer's journey, all while building a seamless experience.
Automation through integrating artificial intelligence is the heart of such a fast-delivery application. Domino's Pizza, for instance, refined and perfected its delivery processes by improving the overall customer experience. The brand called itself an eCommerce company that sells pizzas. Their commitment to data applications and deploying robotics technology platforms enabling electronic delivery systems helped them accelerate their efficacy to deliver the food much faster than ever before.
Domino even rolled out a robot car delivery service for selected customers in Houston. Another example for integrating robotic efficiency into their delivery process is GrubHub. The company said they would add self-driving units resembling drones to deliver food to their customers, chiefly students. In such a way, they aim to reduce the delivery costs and delivery time.
Internet of Things could be another key to a successful 10-minute delivery business model. A quick commerce application with a simple UI would help customers go directly to the section of their choice. Ordering and automatic payment through various modes can ease their task. The order, once placed, can be conveyed to the robotic delivery machines, which can navigate through the map and proceed for their job.
The Future
According to The Wall Street Journal, investors have put nearly $7 billion into some or the other ventures of quick grocery delivery startups. A lot of progress happened in 2021, and it'll continue in the coming years. In October, Gorillas stated that they had raised nearly $1 billion in German delivery player Delivery Hero SE. GoPuff, too, raised $1 billion from SoftBank; Spanish startup Glovo managed 450 million euros, and there is a lot to include. Lastly, it won't be exaggerated to say that 10-minute delivery application development is a fruitful plan.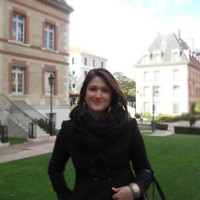 An enthusiastic Operations Manager at TopDevelopers.co, coordinating and managing the technical and functional areas. She is an adventure lover, passionate traveler, an admirer of nature, who believes that a cup of coffee is the prime source to feel rejuvenated. Researching and writing about technology keeps her boosted and enhances her professional journeying.