It is always attributed to emerging something interesting, when cloud computing, geo-mapping, and machine learning conjoin. Google has been using this updated technology, AI with satellite data, throttling illegal fishing. Adding to it, the technology creates 22 million data a day that addresses the ship's location on any water body. Now that's big data! Creating Global Fishing Watch, made things a lot easier, they could now find the position where the fishing is going on or could identify the purpose of the vessel at sea.
Artificial Intelligence and machine learning together is a phenomenally in usage through backend in our daily lives. Whether making business decisions or optimizing operations for leading industries, the duo is performing prolifically.
With a lot of the conflicts faced to make a hold in diverse niches, it has made a move towards cloud computing. This would definitely bring a revolutionary change in the face of businesses when using cloud-based solutions over the next couple of years.
Revolutionary Artificial Intelligence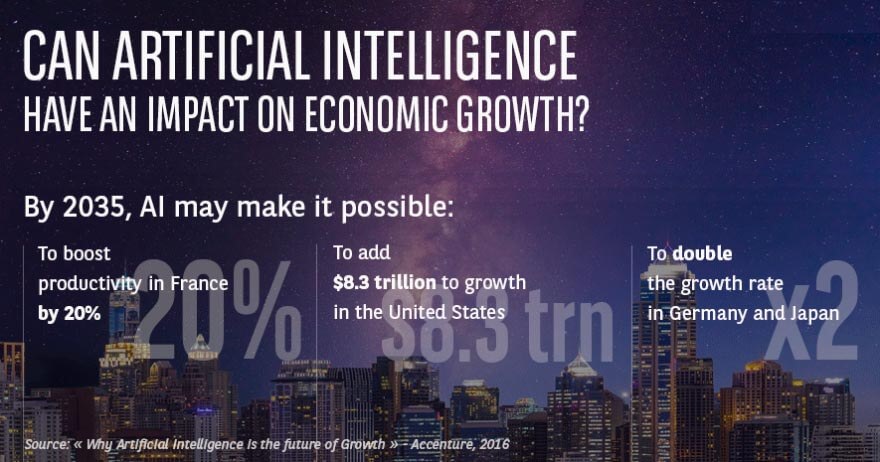 In theories, AI is said to carry out some sage and rational tasks by the machines. It was back then distributed within different stages including machine learning. Incorporated with deep learning to learn and build models in order for the machines to interact with us naturally through cognitive computing and neural network. Deep learning proves to be effective when it comes to processing a large amount of data.
Without the assistance of a human, it can recognize an image, face, even it can successfully foretell the disease of a patient based on their digital medical records. Cloud computing is linked to the very branches of A.I – Deep Learning and Machine learning, they profoundly analyze, predict data mine, which has a significant part of everyday business linked to cloud computing.
Breaking Down the Cloud Computing
Cloud computing was developed to shift the heavy data to the huge computers far away in cyberspace. This involves compressing and processing data away from the device you work on. Cloud computing has benefitted many businesses, including an ability to use cloud-based software on any device and seamlessly carry over the files onto other devices.
It is the power of the cloud that allows the user to check emails, store files using Dropbox and Google Drive, backing up music, files and photos assuring retrieving of all when a hard drive crashes.
Before the rise of cloud technology, companies used to spend heavily to purchase, construct and maintain information management technology and infrastructure. Cloud computing has reduced cost as well as the complexity by creating lite versions of workstations. Creating presentations, spreadsheets and interaction with company software have become seamless and lightning fast.
Trends like the Internet of Things have made small changes to cloud technology. But now, thinking of fusing with artificial intelligence can improve cloud technology. On the thought of merging AI with cloud computing, IBM, one of the biggest cloud companies, expresses "promises to be both a source of innovation and a means to accelerate change."
Cloud and AI work hand in hand, with diverse servers holding huge data connected to cloud technology, AI makes use of these data to make decisions as well as discover new ways to keep up with the conversation. Once an AI apprehends new learning, it further conveys learning to cloud to make this data useful to other AIs.
One of the popular examples of this new machine learning showed up when a DeepMind's artificial intelligence astonished fans by defeating a human opponent (Go grandmaster Lee Sedol) by 4-1 making the evidence of computer software mastering major challenges.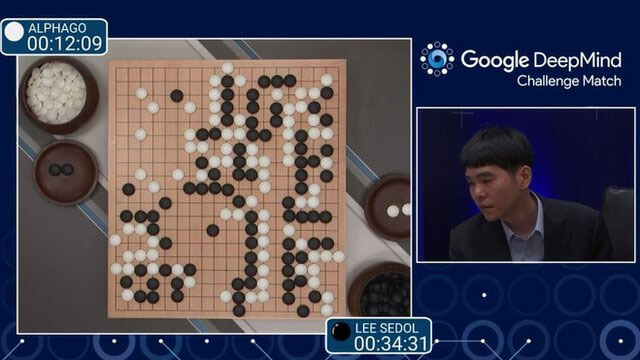 Machine learning is not just limited to gaming it has spread in the field of conversation (voice-responsive) AI certainly played n number of times and calculated all possible strategies to implement before winning this game.
Huiyihuiying, a Chinese medical imaging Artificial Intelligence Company has launched their new AI Full Cycle Health Management Cloud Platform, comprises of two stages for two health concerns:
The Breast Cancer AI Full Cycle Health Management Platform.
The AORTIST 2.0 AL Cloud Platform.
This latest version, AI 2.0 advances with deep integration of AI and healthcare in three specific areas: value fusion, data fusion, and process fusion.
Artificial Intelligence is seen everywhere – health sector, political sector, corporate business sector, educational sector and many more in the yesteryear. It is expected AI to consistently thread in the tapestry of our lives because it promises to change the prospects of business and society.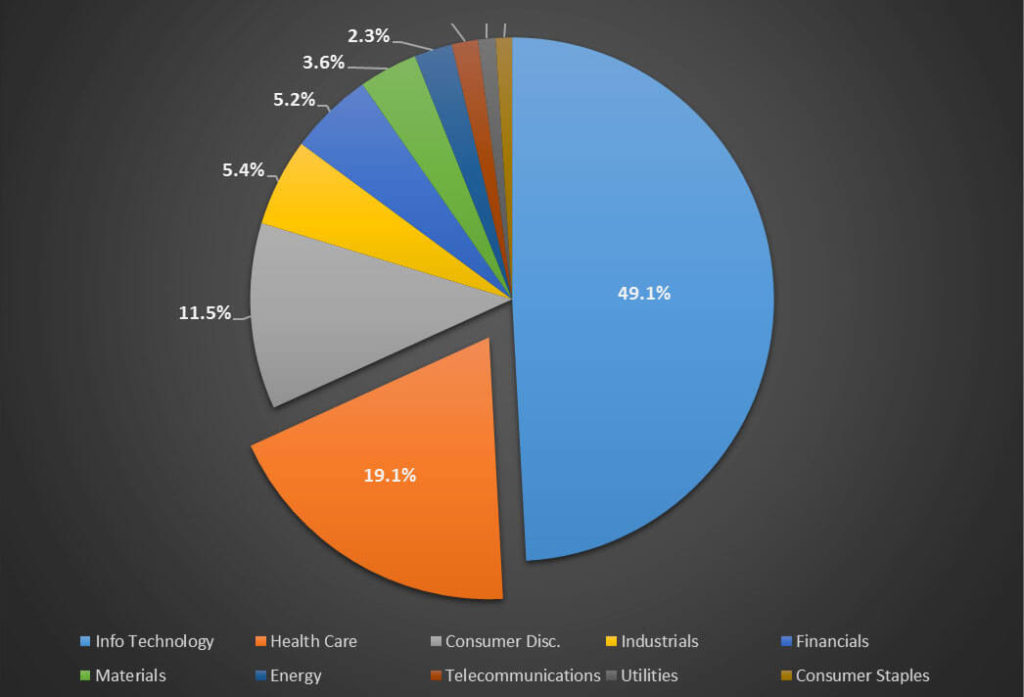 In 2019 we are likely to see the transparency of AI. Available now, AI OpenScale by IBM is an open platform for extensive deployment enterprise-wide featuring scalability, transparency, and explanatory.
Cloud platform modernizes and simplifies the collection, organization, and analytics of data to prepare for the AI.
AI OpenScale provides deep learning from the data obtained through the cloud about AI health, advocates measures to improve outcomes, synthesizes task in a way to amend the issues faced regarding performance, accuracy, and fairness.
AI and cloud automation drilling into every business
The growing confidence in this smart and predictive technology reinforced by learning can roll out all business's operations. In financial services, thousands and thousands of transactions are made per second, which has been analyzed by machine learning algorithms. Retailers serve the data to their cloud system integrated with AI engines in order to comprehend how to improve selling tricks.
AI will ramify itself supporting decision around logistics, HR or supply chains in judging to hire or fire. AI solutions are helpful in managing legal issues and increase business using data to generate revenue. Becoming a source of data-as-a-service has recreated businesses such as John Deere, which provides analytics based on the agricultural data to help farmers grow crops more efficiently.
Also Read: Accelerate Sales with Machine Learning and Artificial Intelligence.
AI resolute queries with cloud assistance
We are all aware of the feature of AI – Siri, Alexa, or Google Assistance. These assistants collect a  myriad of data stored in the cloud to help resolute all your queries – from arranging calendars, reminders to ordering pizza, booking an appointment at a salon. AI assistance is learning to reciprocate with our behavior and habits for providing better services.
Data that are collected from the users are helping application designers in figuring out which features are being preferred and valued more and which are not.
To conclude 
We are likely to see an increased business with the fusion of the artificial intelligence and cloud computing. Storing a big database of customer activity and transaction of an industry on the cloud is letting data-savvy business run generating new revenue streams. And above it, AI is designed as a form of assistance to understand the user's natural language in order to expose information. By the end of 2019, we will get used to a far more natural and flowing colloquy with the machines we share our lives.