For a very long time, Toptal has been one of the leading premium freelance markets for businesses worldwide. One of the prime reasons behind the impressive success of Toptal is that the platform has a robust recommendation system and screening process.
However, since the proliferation of the freelance market, there has been a rise in other alternatives to Toptal. As companies across the globe are interested in working with freelancers on a larger scale, they are on a constant lookout for other options. This increase in demand has led to more marketplaces and robust talent-finding networks that have emerged as Toptal competitors.
Therefore, in this blog, we will understand the best Toptal alternatives that are constantly expanding their user base in the market. Moreover, we will also see the pros and cons of these platforms and how businesses can use them to their full benefit.
But before all that, let us see why there is a need to have Toptal alternatives.
Why is it necessary to look for Toptal Alternatives ?
There are certain specific factors that enterprises need to understand that will give them a clear idea about the top alternatives to Toptal. We have curated a list of the top factors that make enterprises go for other Toptal like platforms:
Rigid hiring structure
Although the Toptal platform has a scalable solution for all kinds of businesses, irrespective of their size, it still has a very rigid structure for hiring contracts. There is no scope for the customers on the platform to hire contracts according to their specific requirements. They can either hire 20 or 40 hour weekly contracts, which makes the platform devoid of any customized hiring features.
Unviable costing structure
As for the hiring process, the costing structure at Toptal is not the one that can be quickly adopted. There is no room for a subsidized cost structure even if the business hires freelancers for a long-term commitment. For example, it is okay for the firm to hire remote developers and designers at a higher rate for a short-term project. But if the project duration is more than six months, it becomes a pretty steep deal.
Poor hiring support
Poor support is one of the main reasons we can see a steep rise in the number of Toptal competitors. If we talk about the hiring process, the business must touch on multiple points to proceed with the procedure. Moreover, since there are multiple touchpoints, hiring could take up to three weeks, which diminishes the overall customer experience.
After getting a brief understanding of the shortcomings of the Toptal freelance platform, let us understand its best toptal alternatives in the market.
Best alternatives to Toptal
After seeing the demerits in the structure of Toptal, we will see what the leading alternatives to Toptal are and how they will assist businesses to achieve their goal.
Toptal vs TopDevelopers.co
As freelancing is evolving rapidly, there is a grave need for a platform that fosters a new-age community of top developers and designers. TopDevelopers.co, since its inception, has been helping businesses to find the best companies for mobile app development, web development, software development, eCommerce development, and digital marketing services, to name a few. Now, in addition, they have also become a platform where enterprises can hire freelancers and scale their business to become the best in their field.
Advantages of TopDevelopers.co
At TopDevelopers.co, businesses would have access to hire flexible developers in their work ethics and have complete knowledge about their genre.
Hiring freelancers at TopDevelopers.co is smooth, and various hiring models are cost-efficient.
The USP of TopDevelopers.co is that businesses can find the choicest freelance developers or development service providing companies for different service categories. Therefore, TopDevelopers.co emerges as one of the leading alternatives to Toptal.
TopDevelopers.co provides flexible plans and packages that the business organization can choose according to their requirements.
Highly curated tech talent available on the platform.
Toptal vs Fiverr
With a view of engaging freelancers on a large scale, Fiverr became a platform that popularized order-based concepts. All businesses had to do was specify their requirements of freelancers and find them according to their price for a particular project.
Advantages of Fiverr
The most significant perk of Fiverr as a Toptal competitor is that the entire process of a freelancer's hiring takes place within 24 to 72 hours.
It also has a highly competitive bidding system. Through this, the freelancers keep flexible pricing according to their gigs.
Businesses would get a wide array of choices that will fit in easily in their budget.
Business owners can hire freelancers here for an hourly rate of $5-$80.
Disadvantages of Fiverr
The platform doesn't offer vetted talent. Therefore, if the client is not clear about their requirements, hiring a freelancer might take time.
Fiverr is challenging for beginners as it can be challenging to get the first few gigs as the platform promotes the developers with better ratings and reviews. Thus, for first-timers, it may take time to establish themselves.
Toptal vs Upwork
Upwork is not a like-for-like alternative to Toptal since it doesn't screen the developers. But if a business enterprise is looking for quick hiring freelancers with multiple skill-sets at a cheaper rate, Upwork is the place to go.
Advantages of Upwork
It has an impeccable bidding process that lowers the rate of the project.
Whether a startup or an established firm, they all can hire freelancers here. Businesses can find qualified developers on the platform for rates as low as $8-$30 per hour.
Upwork charges a 3% transaction cost for all orders, which is lower than Fiverr. Moreover, if the client has subscribed to UpWork enterprise services or any other agreement that waives off these charges, then this transaction fee does not apply.
Disadvantages of Upwork
As there is no screening process, many sub-par talents are present at Upwork.
It is not a suitable place to hire dedicated developers for high-end projects.
Businesses have to spend a lot of time finalizing the remote developers for hire.
Toptal vs CloudDevs
If a business is looking for a top-rated alternative to Toptal at half rates and no compromise with the work standards, CloudDevs emerges as the best option. Since its inception, the platform has completed projects worth a whopping $15 million.
Advantages of CloudDevs
The platform ensures a superfast hiring process for freelancers within 24 hours.
CloudDevs also offers a 2 week (14 days) no-risk trial period. This period guarantees that the hired freelancers are the right for the businesses.
According to the client's requirement, CloudDevs is one of the efficient Toptal alternatives to ensure that the freelancers are from the same time zone.
Disadvantages of CloudDevs
The CloudDevs platform has a talent pool of more than 8000 freelancers from the Latin American and European regions. Thus the client might not get ample variety as far as the developers are concerned.
Toptal vs Hubstaff Talent
There are no middlemen, no mark-ups or extra fees here on the platform. Thus if businesses are looking to hire remote developers 100% free, this platform proves to be one of the best Toptal alternatives.
Advantages of Hubstaff Talent
It allows customized messaging services that can be sent to the employer to improve the overall communication.
If businesses are looking to hire remote developers and designers on a large scale for a project, it emerges as one of the best places.
There is no shortage of global talent on the platform.
Disadvantages of Hubstaff Talent
The freelancers must have at least one year of experience registering on the platform.
Most projects here are low-paid.
Final words
Before deciding on the best Toptal alternative, the business must meet its requirements. It will help them make more informed business decisions and choose the best freelancer alternative to Toptal. For example, if the enterprise wants to expand its business fast, TopDevelopers.co and CloudDevs become the best alternatives as the talent they provide is enormous. Moreover, if the startup or an established business is looking for various top freelancers, TopDevelopers.co becomes the best option to choose from.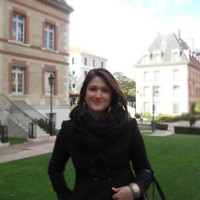 An enthusiastic Operations Manager at TopDevelopers.co, coordinating and managing the technical and functional areas. She is an adventure lover, passionate traveler, an admirer of nature, who believes that a cup of coffee is the prime source to feel rejuvenated. Researching and writing about technology keeps her boosted and enhances her professional journeying.