The world of mobile applications has grown to be far bigger than we could imagine, especially in the past few years. Tremendous technological advancements have taken place in the mobile app development zone like Flutter in cross platform app development. The change in app development technologies are appreciated by the top mobile app development companies as it helps to avail maximum benefits for the businesses. For the businesses looking for tools and technologies to create a mobile app that renders shortest time to market, opting to hire flutter developers will be the optimum solution.
The market is heavily driven by the user perspective and more than 65% of the user's perspective is driven by the aspects and content that they consume via Internet or other digital platforms. This makes it evident that digital platforms fuel business growth and are an undeniable part of the ecosystem. We are living in a world where apps have become an integral part of our lives. From starting our day with an app buzz and ending up spending more than 48% of our mobile usage time on gaming, music and social networking.
Flutter
The globe is revolving around on-demand applications and extraordinary digital experiences. According to a survey conducted in 2021, Flutter came out to be the most popular framework among developers for hire. More than 42% of developers use Flutter for app development. Since Google first introduced it in 2015, Flutter has created a buzz around the tech world and has only grown stronger among the top Flutter app development companies.
In simple words, Flutter is a cross-platform tool used for creating apps from a single code base on Android as well as iOS. It uses a modern and reactive framework to create groundbreaking applications. A developer survey result states that Flutter is amongst the top 3 most loved frameworks.
Cross-platform app development
When businesses aim at presenting themselves in the market as soon as possible with their ideas but don't have much idea in picking the target audience to reach. In such cases by choosing Flutter for app development, businesses can skirt the extreme decision-making process and gain a bigger pool of audience to attract and gather feedback.
Cross-platform app development allows Flutter developers with a single set of expertise to develop applications using a single codebase and then run them on multiple platforms. Cross-platform applications are in demand because it requires fewer specialists, less development time.
Considering cross-platform mobile apps over native apps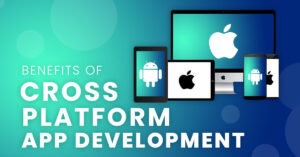 While talking about cross-platform and native apps, much debate goes around the tech world. Here are a few noteworthy benefits that will help you decide whether cross-platform mobile is better than native apps or not:
Low-cost app development
Cross-platform app development is based on a simple concept of Write once, run everywhere. Agile app development and reusable codes can significantly reduce app development costs. So, cross-platform development is the best choice if you are looking to improve your business on multiple platforms in a cost-effective way.
Code reusability
One of the best things about cross-platform app development is that the code can be used repeatedly. A single code can be used instead of developers developing a new code for every platform. It saves time and eliminates the tiring repetition process of creating individual codes, saving a lot of resources. As the code is reused, it cuts the time, which further translates into money.
Quicker to develop
The quicker to develop process is another win-win concession of cross-platform applications. It can help reduce the time, efforts and resources included in the app development process by 50-80%. Often clients are worried about developers meeting the deadlines, but with cross-platform app development, developers can meet the expected deadlines undeniably. Also, the minimum viable product has become an important part of the development environment.
Easy to avail plugins
Plugins are simply software components that add a specific feature to an existing computer program. Developers have a wide choice of plugins when it comes to developing a cross-platform application. This makes the development process flawless and more comfortable. Flutter makes it easier for developers to avail plugins, making it a top choice for cross-platform applications.
Testing apps easily
Different platforms could include different web browsers, operating systems and devices. An app can't be tested on every combination of devices i.e. configurations or operating systems. But testing on a handful of them helps identify problems or issues in most digital platforms. The cross-platform development tools run tests on various browsers and versions of those browsers to detect defects or bugs in the browser.
Attracts more investors
The resources used for cross-platform application development are quite less and unlike any other marketing tools that demand extensive support, cross-platform applications require fewer efforts. As compared to any native application, cross-platform requires less investment. Businesses tend to save a huge amount on their web development that can be further utilized for other operational activities. Investors are attracted to cross-platform applications now more than ever as it gives them an opportunity to explore a staunch clientele and unique brand identity globally.
Top benefits Flutter has to offer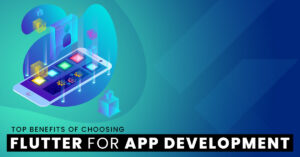 Flutter is one of the most powerful frameworks; statistics show that 75% of developers prefer Flutter for cross-platform app development. If we compare Flutter vs React Native from both development and business perspective, Flutter emerges the best available solution. It includes scalability, a wide talent pool and stability of the platform. Flutter being Google's SDK helps in creating fast and beautiful UI for web, desktop and mobile from a single codebase. Flutter comes along with an amazingly layered architecture that gives designers and developers control over every pixel on the screen.
The best thing about Flutter is the set of widgets that help in delivering a pixel-perfect experience on multiple platforms simultaneously. The super-powerful compositing capabilities of Flutter allow developers to overlay and animate graphics, text and video control without any limitation. There are a series of primitive benefits that come along with developers' and businesses' choice to go with Flutter as an ideal cross-platform app development framework. Keep reading to find out some more benefits Flutter has to offer:
Open-source
In the past few years, open-source has become a movement and a way of working that goes beyond software production. Flutter and Dart both provide extensive documentation and community support to assist you with any issues you may run into. The best part about both of them is that they are free to use and open source. As Flutter also works on existing code, it can be easily used by organizations and developers around the globe. This enables designers to deliver their full creative vision and potential without being forced to water it down due to the limitations of the underlying framework.
Single codebase
The days of writing separate codes for Android and iOS are history. Flutter follows a write-once approach. With Flutters' code reusability, you have to write just one codebase and use it not only for mobile, iOS but also for desktop, web and more. The one codebase for all platforms cuts development time, filters costs significantly and allows you to launch your app much faster. When using Flutter, the best part is that the code becomes multi-platform and only needs to update once.
Flutter being a hybrid application development framework reduces the daily efforts of both developers and users. The developers can quickly improve the designs, speed, and quality of the application because a single codebase is required on multiple platforms. It surpassed the traditional way of writing separate code for separate operating systems.
Dart
Dart is an object-oriented programming language developed by Google. Initially released in 2011, it has been continuously evolving since its launch. Keeping in mind four dimensions for evaluation, Flutter has developed Dart considering the needs of users, developers and framework authors. The Dart compilers and runtimes support the combination of two primary features i.e. a JIT-based fast development cycle and an Ahead of Time compiler. Both of which play a huge role in state hot reloads, shape-changing, the performance of production deployments and ARM code for fast startup.
Flutter works closely with the Dart community by actively investing resources in improving Dart for use in Flutter. The Dart community and contributors are trying to make it better by introducing new updates and significant changes.
Easy navigation
Mobile applications contain different screens to display information or products. I.e. an app might have a screen that displays clothes and another that displays jewelry. When the user taps on the image of the respective product, a new screen appears displaying information about it. These pages and screens are known as routes. In iOS, this route is equivalent to a View controller while in Android it is equivalent to just an activity.
Whereas, in Flutter a route is just a widget. This helps to navigate two routes effortlessly. Developers can create their own routes feasibly and is useful because it transitions to the new route using platform-specific animation for a cross-platform application.
Custom widgets
The rich set of fully customizable widgets offered by Flutter contributes to building native interfaces in minutes. Flutter widgets help in incorporating all critical platform differences such as navigation, scrolling, fonts and icons. In terms of performance and visual fidelity, Flutter has a record of representing an amazing experience.
Flutter is simply a widget-based technology. It means that developers can apply object-oriented programming to any element and customize or modify widgets feasibly. One of the many benefits of Flutter is that it provides UI widgets that meet key web application requirements. This approach provides developers with unlimited extensibility by decoupling the application behavior from any operating system dependencies. The application feels and looks the same on all versions of the OS.
Faster development
Being a cross-platform framework having a single codebase, Flutter saves a lot of developers' precious time. It lets them focus more on the core functionality of the app and saving a lot of time working on the UI. In Flutter, you can see your UI changes in the device or simulator in just 1 second through one click or save the file option. The stateful hot reload helps in bringing cross-platform applications to life.
Flutter framework contains functions and fields allowing developers to quickly view the effects of their changes. For businesses looking for democratizing and neutralizing their product on multiple platforms, Flutter significantly reduces time to develop.
Pixel rendering
Flutter being a cross-platform UI toolkit comes with a rendering pipeline and series of steps to convert a hierarchy of widgets into actual pixels painted on a screen.
Typically, cross-platform applications work by creating a layer of abstraction over the underlying native iOS and Android UI libraries with an attempt to smooth out pixel rendering of each platform representation. Bypassing the system UI widget libraries, Flutter helps in minimizing those abstractions.
Flutter's visuals are painted by the Dart code compiling into native code further using Skia for pixel rendering. This allows developers to stay updated by upgrading their applications with the latest improvements in performance regardless of the phone being updated to newer versions on iOS, Windows, macOS or Android.
Scalability
When building a cross-platform application, scalable architecture is arguably the most important consideration. It can essentially be an insurance policy for your code. For developers, a scalable code ensures that they have the right framework so they can add new features without breaking the rest of it. To evolve mobile applications, the scalability of application resources is essential.
In Flutter, the huge power and productivity that comes along with instant stateful hot reload are mind-blowing. The changes made by the developers are made instantly visible to them on their screen paying special attention to scalability while working on a cross-platform application. This makes the entire process smooth and low time-consuming. The hot reload feature even allows developers to change whatever doesn't fit into the application instantaneously.
Tech community
As Flutter is the brainchild of Google, it bestows high reliability and is backed by massive community support. Being an open-source framework, Flutter has attracted a huge and active community of developers since its initial release. This community is hyperactive and constantly publishes code examples and supports developers in creating beautiful and innovative cross-platform applications. Flutter has Discord, Reddit, Medium, YouTube and also its own website to build up its community.
The documentation on these repositories is a huge help in the Flutter development community. It helps connect developers and links resources that can answer questions on troubleshooting issues and allow developers to share feedback.
Easy to set up and maintenance
For an entrepreneur their idea is the best idea but does this belief in idea guarantee success in the market and what are the chances of it in long term? The ideal way to know this is by launching an app in the market, testing it and maintaining it by keeping it constantly updated. We have already discussed the initial process of developing a cross-platform application but what is even more important is maintaining the application post-launch. App updates, design changes and bug fixes leverage an advanced user experience and are the best way to keep a cross-platform app superior in the market.
Flutter is architectured in a way to support glitch-free and junk-free optimization and maintenance processes for mobile and iOS. Developers working with Flutter won't require any powerful machinery and can set up a cross-platform application almost seamlessly.
Apps developed on Flutter
Flutter is widely used to develop apps by market-leading companies. The popularity of Flutter apps is growing. Flutter is significantly earning its palace in the tech market. Check out top applications build using Flutter. Here is the selection of top apps build on Flutter:
Google
eBay
Dream 11
Tencent
Alibaba group
BMW
Emaar
NU bank
Capital one
Square
Sonos
Groupon
Best choice for MVP development
A minimal viable product (MVP) strategy works best with minimal usage of resources. The fact that Flutter takes minimal time and effort to develop an application makes it an ideal solution for MVP architecture development. Additionally, the cost charged for development is substantially low.
iOS and Android are used by every individual around the globe and most of the time the target audience is transmitted between them. Additionally, you might or might not have any idea in picking the target audience to reach. It is a tough choice. The option of no choice makes Flutter a top choice for cross-platform application development. The combination of Flutter for MVP development attracts customers and investors alike.
Flutters' compatibility with Firebase doesn't involve developers to separate back ends for building a subtle MVP. As Flutter increases the pace of the development process, it becomes more simplified. Here are a few reasons that make Flutter a game-changer for MVP development:
Flexible and enriched UI features
Creative and cost-effective applications
Fast-tracked app development process
Reduced resource requirements
Integrated Flutter firebase
Native app-like performance
Power packaged widgets
Flutter vs react native- the million-dollar question
Despite the fact that React developers are easier to come by, the mere fact that Flutter is backed up by Google makes it a serious React Native alternative to consider. The Google cross-platform mobile development targets not only mobile and web but also desktop and embedded devices. It is even fit for wearable devices and vehicle infotainment systems. Flutter relies on Dart compiler, whereas React Native development relies on Web View and JavaScript layer that adequately decreases the speed of a React Native mobile application. A good benchmark on Flutter is that its project compiles native code resulting in overall better performance.
React native is restrained to the use of native components that may need further customization by developers. But on the other hand, Flutter comes along with its own rendering engine. This enables the developers to create genuinely unique and beautiful designs. A react native application uses a web interface as an intermediate in required situations. While a Flutter application can jump into the desktop environment promptly. The comparison between two trending frameworks is noteworthy, for choosing the right one for your business is definitely a tough choice.
Ending note
It is clear that Flutter is here for the long run. The release of Google Pay is yet another testament to the commitment of Google towards Flutter. Keep a close eye on Flutter if you are looking for the next big thing in cross-platform application development. With the growing demand for smart devices, all industries are shifting toward s modern integrations.
By choosing Flutter, businesses are focusing on fast iteration, smartphone tire touch machines and developer ergonomics. Even Toyota is taking over a revolutionary approach to building the next-generation vehicle infotainment systems that are powered by Flutter. Other multinational companies are already working on Flutter apps to replace their existing ones for better performance allowing developers to be more creative with Flutter 2.2. There is no shred of doubt that Flutter is here to stay.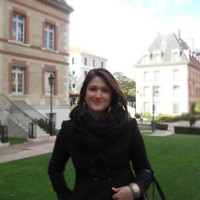 An enthusiastic Operations Manager at TopDevelopers.co, coordinating and managing the technical and functional areas. She is an adventure lover, passionate traveler, an admirer of nature, who believes that a cup of coffee is the prime source to feel rejuvenated. Researching and writing about technology keeps her boosted and enhances her professional journeying.