Electronic commerce is a profitable source of income for many companies. These days, almost all companies try to fascinate the targeted customers with a website and generate leads/sales. As a good number of entrepreneurs leap into the world of online business every year, the competition for market share and business opportunities is very high.
All website owners must always keep in mind that people trust what they see more than what they hear. Our brain is so arranged that it processes visual information ten times faster than text. Therefore, attractive websites catch the attention of a large number of users easily. Their owners get a lot of business opportunities. On the other hand, obsolete websites displease users. Owners of such websites experience tremendous loss in the business sooner or later.
How to design websites that can help in lead generation? Let's find out.
1. Practice Minimalism in Website Design
In the simplest sense, the goal of minimalism in web design is to present the content in the simplest and most "straightforward" way to the targeted audience. It includes excluding parts of the content or functions that do not meet the main tasks of the interface.
But still, there are different opinions about what exactly qualifies web design as a minimalist style. There are many features that precisely define the style of a website as minimalistic. These include flat textures, limited use of colors, and enough white space on the website page.
Flat interfaces do not use highlights, shadows, gradients. It has become popular because of the popularity of minimalist UI in design. Just ask your web developer to eliminate unnecessary elements and make the site look appealing as far as possible. Use only the necessary design elements that are required to represent your business to the targeted audience. Make sure your website has enough white space. It pleases visitor's eyes and they focus on the offered products/services due to lack of distractions.
2. Use a Professional Font for Content Presentation
Visitors visit your website through different sources, read the available content, and then take the desired action. So, it is very important to select a good font for website creation and content presentation. If visitors face problems to read the content, they will leave your website without making any purchase. Always keep in mind that the font has a strong association with marketable brand products.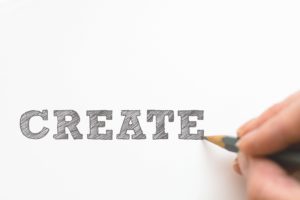 Buyers form an opinion about the company as a whole seeing the writing style. The font can influence the mood of a person who sees it directly. Comic fonts may attract a children's audience, but it is inappropriate to attract business partners and clients. So, choose a good font for your website and content. By doing so, you can outperform at least half of your competitors. It will help in lead generating. Take care of font size and line spacing to increase the content readability.
3. Optimize your site's Loading Speed
The website loading speed can be a decisive factor in its success or failure. Fast sites rank higher in search engines and they have a high conversion rate and a lower bounce rate. On the other hand, slow loading websites or web-pages have a lower ranking in Google's SERPs, a higher bounce rater and lower conversion rate. It happens because today's impatient users dislike slow loading websites or websites. They will simply close the tab and go away instantly.
A word of negativity spreads about such websites, which discourages other users from using the site. As a web developer, you can do a lot to optimize the website loading speed. First of all, use a tool to check the website loading speed. It should load in maximum 2-3 seconds when users try to access it. Use only the necessary design elements on your website. Delete all unused plugins, compress image and other files, and merge HTML and JSS files, use a CDN and website caching to make website faster.
4. Simple Check-in and Check-out Process
Simple check-in and check-out process are vital to sell more products online. Today's impatient Internet users don't like to fill up many details to register on your website and give numerous details to complete the checkout process. For creating exquisite ecommerce websites, it is better to opt for top ecommerce development companies as they will have competent knowledge in building of check-in and check-out forms. Ask the developer to add a simple form to your website which demands minimal information for registration. Activate auto-fill feature on the site. Facilitate guest checkout system on your website. All these will simplify the product purchasing process and increase the overall conversion rate up to a great extent.
5. Straightforward Navigation Path
In simple words, site navigation relates to links linking all its pages with each other. The main purpose of web navigation is to help users find content easily and take the desired action. Search engines use the navigation path to locate and index new pages. Links help them understand the content and context of the final page, as well as the relationship between the pages.
A well thought out, convenient and understandable website navigation makes it easier for visitors to move from one place to another on the site and make transactions easily. Websites with complex navigation structure irritate visitors and cause their immediate exit from the site. So, ask your web developer to maintain a proper visual hierarchy and navigation path on the site. It will attract more customers and help you to generate more leads.
6. Optimal View on Mobile Devices
Every year, web traffic from mobile devices continues to grow with each passing day. So, if you want to increase the conversion rate of your website, resort to adaptive design as soon as possible. It is a mandatory precondition to improve the ranking of websites on Google's SERPs. So, before assembling the site, think about presenting the content in such a way that it is focused on the mobile audience.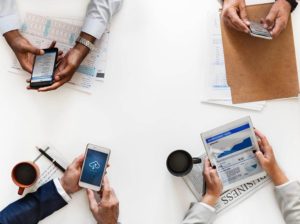 Always keep in mind that responsive designs adapt to different screen sizes to provide a suitable display for various types of devices, such as mobile phones or tablets. Ask your web developer to make your website responsive to all mobile devices. You can also do it with a plugin. This will help a large number of visitors to access your website from portal mobile devices and keep buying useful products/services sold by you.
Let's Know: The bright and bleak of website development
Final Words
Website design plays a curtail role when you launch business marketing campaigns to reach out to a large number of audience and generate leads/sales. People like to hangout on attractive and easy-to-use websites. They come and flee away from obsolete websites. Use these tips to make your website more appealing to the targeted audience and create ample leads/sales comfortably every day. Best of Luck!
Emily Johns is a web developer and IT consultant atWordSuccor - providing WordPress Theme Customization Servicesto global clients. She is dived through open-source code for over a decade and sharing informative tips about WordPress and new Web design technologies.