Though it may come as a surprise to many, most want-to-be-businesspersons are micropreneurs or microentrepreneurs, not entrepreneurs. Simple as it is – people with great ideas start with a small step which includes limited resources, constrained budget, and decent setup. They have special technology solutions for microenterprises with less than ten employees.
The products and services offered in this business idea are also limited because young businesspersons, especially novices in the field, focus on mastering fewer dimensions than going a multidirectional but vague approach.
Microentrepreneurship – the definition
The term is used for a business idea of working with a few employees or no employees. If you are the whole and sole of everything such as establishing a company, taking care of marketing, budget, and the like, then you are a microentrepreneur.
Literally, microentrepreneurship is an idea to manage a very small business. Hence, such an idea makes the person better at balancing lifestyle while running a business that they are passionate about. The success or failure of the business is solely on micropreneurs, and there's no one to hold accountable. Outsourcing projects or hiring developers and experts are out of your radar because you'd better do it yourself.
The small picture of Microentrepreneurship
Microentrepreneurs love running small businesses and they are less likely to expand in the near future. In fact, such venturesome businesspersons would first establish themselves to the core before thinking to expand their product or service range.
They think economy; they work from home and don't spend their bucks on sprawling office space; they believe in 'surety' than 'venturing' into any sector; and, their earnings again go into the same business. The simplest microentrepreneur example is owning a house and posting it on Airbnb. Or, maybe, you are a travel blogger, tutor, or photographer running your decent business.
Microentrepreneurship is different than Entrepreneurship
Though both ideas run on their own sets of rules, and the owners enjoy benefits like working on flexible business models and unlimited profit possibilities, microentrepreneurship is more focused and cliché than the other idea. Micropreneurs stay small on the scale and don't aim bigger soon.
Rather than investing a bunch of bucks, they rely on their capabilities to run formal operations, hire a couple of employees, and prefer setting up their own office at home or smaller spaces.
A typical microentrepreneurship idea would be running the business with minimal requirements and workspace, unlike entrepreneurs who are constantly expanding their business.
Microentrepreneurship could also be the result of tireless efforts ending in vain. It is evident that many entrepreneurs who fail to get proper traction for their business ideas ultimately turn into microentrepreneurs. Hassles of getting required funds, workspace, and operational experience may lead to giving up the 'long-turn' business idea into a short plan with minimal staff and expenses.
"We wanted to open up a storefront and we launched a Kickstarter, but it failed. We tried working on getting a loan and that did not work out either. We said fine, it's going to take longer than we wanted, so we're continuing to do the pop-ups." – Gerard Klass, owner of Soul Bowl MN
Microentrepreneurship does not include farsightedness; instead, the small-business experts are witty enough to make decisions on the spot. Microentrepreneurs are multitaskers and more productive because they rely more on themselves than others; they strictly follow a to-do list, and they don't spare time in any other activities because the success of their business idea entirely relies on personal dedication and productivity.
Microentrepreneurship Advantages
For microentrepreneurs, bigger is not always better. They take their business differently and, therefore, their business model works contrarily. A bigger business may mean bigger revenues, but then according to microentrepreneurs, it all brings more responsibilities, more resources, and ultimately more complexities.
Nevertheless, in some cases, the idea of microentrepreneurship may turn into entrepreneurship but it may come much later. The noteworthy benefits small-business experts aim at are personal growth and more revenue using the same products and services, not expanding them in any direction.
Here are a few more advantages –
Business from every direction, every possibility
Though microentrepreneurship works on a solo business model that includes limited products and services, its vision to pull businesses from 360-degree makes it a unique idea. Microentrepreneurs are experts in scanning business opportunities from multiple events they encounter.
For instance, a travel vlogger may find a chance to shoot the making of a street food dish, which is common to the locals but unique to international audiences.
Ashish Shrivastav, an Instagrammer, for instance, had shared a street food vendor's video from Surat, India about making a local crispy egg dish (called Egg Golgappa). Though the dish was known to locals, it created a national interest to foodies all across and fetched him hundreds of thousands of views in a very short period.
Better work-life balance
Microentrepreneurship offers customized work-life balance which is found to be better and easier as compared to other enterprise ideas. The small-business experts are their own bosses and hence they fix their own roles and responsibilities including working hours, leisure time, and even selecting the clients to work and deal with.
The best part of microentrepreneurship is to have the freedom to stay occupied for certain hours and expand the business at their own pace. Such liberty helps control physical and mental burdens, and ultimately reduces stress.
Reduced overheads
The overhead costs in microentrepreneurship are markedly reduced because of the smaller team size, services, and products. The expenses of salaries and wages, office space rents, supplies, and maintenance eat up a large chunk of the budget to any enterprise, which, in the case of small businesses, is reduced to a negligible amount.
Flexible association, best results
Microentrepreneurs often associate with functional consultants who can be brought in at any time.
The creative partnership with other domain experts from different niches or even companies can help them execute their projects smoothly without bothering them to maintain the professional relationship for a longer period.
The project-based collaboration can help microentrepreneurs choose the cream of the market without being stuck or depending on them for the forthcoming projects.
Technology solutions for Microenterprises
Microentrepreneurs have a limited budget, and therefore, they have no scope for spending much on enterprise IT solutions such as CRM and ERP. The software tool with minimal features and micro-data management would do a wonderful job for small businesses with under ten employees.
The IT solutions for microentrepreneurs would be highly customized. In fact, most very startup owners would opt for free software tools with limited features and functionalities. Not-so-bothered about data privacy, such businesspersons would be okay with local servers or even third-party web and mobile app development service providers for their business operations. Readymade IT solutions for small businesses are generally the first and preferred choice for microentrepreneurs.
Another best bet for microenterprise technology solutions is to hire a freelancer developer for customized solutions, if at all they want. Technology and business consultation would cost them more and hence can be avoided because the microenterprises can often be compared with some existing enterprises for the type of business.
The microentrepreneurs can show samples or prototypes of software tools that are already in the market. Outsourcing IT solutions to freelancers with negotiation to get the best prices is possible and should be done.
Microenterprise forecast
Indeed, across the business verticals, microentrepreneurs face several challenges such as tough competition from enterprises and MNCs, lingering economy, and highly volatile market; nevertheless, they are at the least risk.To overcome all the barriers to reach a larger and global market, microentrepreneurs have begun to leverage the latest Startup Enterprise Tools and startup technology stacks. Giants like Amazon and Alibaba promise stupendous growth to microentrepreneurship ideas irrespective of regions and markets.
On the other hand, outsourcing IT solutions to freelancers and small offshore startup companies have grown manifold in past years. There shall be an increase in the number of small-business owners collaborating with remote developers with a win-win deal to achieve targeted results. A lot is happening in small-scale industries across the globe with third-party applications and business platforms backing them.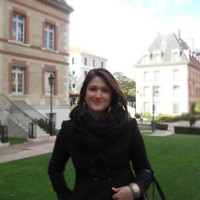 An enthusiastic Operations Manager at TopDevelopers.co, coordinating and managing the technical and functional areas. She is an adventure lover, passionate traveler, an admirer of nature, who believes that a cup of coffee is the prime source to feel rejuvenated. Researching and writing about technology keeps her boosted and enhances her professional journeying.