Enterprise software development companies are now implementing automation software to lighten the cumbersome burden of repetitive tasks they do for the startup workforce. However, the recognition of automation is changing the face of the IT industry. When we talk about technology, it is sometimes overwhelming to keep on top of new terminology and trends.
Enterprise application software (EAS) is a term that we hear often, though it isn't always easily defined. In general, EAS is large-scale software that aims to support or solve the problems of an entire organization especially if it's a startup. This large-scale software allows for various different user roles and the roles define the actions a specific user can perform.
Key benefits of Enterprise Application Integration
Enterprise software plays a significant role in the success of your business's digital transformation strategy. More specifically, enterprise application software is used in several different operations to streamline communication, enhance workflow and save time, making them different from typical B2C applications. However, there are other benefits of implementing EAS, including:
Consistency and Quality: All operations are performed uniformly, creating consistent results ensuring the same outcome each time.
Metric availability: Uses real-time data from different operations collecting and generating reports and analyses to monitor key performance indicators(KPIs).
Operational efficiency: With reduced time, effort and labor costs needed to complete typical standard procedures, operational efficiency is remarkably increased.
Reduced labor costs: Manually performing tasks that lead to human errors and require additional expenses to reconcile discrepancies are eliminated.
Customization: Enterprise software systems are often carefully curated keeping in mind your business processes and specific needs.
Scalability and extensibility: Enterprise application software system tends to grow along with your business.
High security: EASs are facilitated with various layers of security such as encryption, multiple user roles and two-factor authentication.
Top enterprise software solutions every business needs
Establishing an enterprise requires a multi-dimensional approach. As an entrepreneur, you need to keep several accounts in mind to start up an ever-lasting business. To stand steady in the market, here are our top 7 list of enterprise tools without which you can't step further:
Enterprise resource planning
Customer relationships management
Business intelligence
Supply chain management
Human resource management
Marketing automation
Business process management and automation
Enterprise resource planning
1. Enterprise resource planning
It is argued that Enterprise Resource Planning, also known as ERP is the most important development in information technology. An ERP system is a packaged business software system that enables a company to manage resources(financial, human, material, etc.) efficiently and effectively by providing an integrated solution for the organization.
It's impossible to ignore the impact of ERP in today's business world. As enterprise processes and data are corralled into ERP systems, businesses can align separate departments and improve workflows ensuring significant bottom-line savings and improving business insights from real-time information generated through reports.
When operation management in the business is taken into account, ERP systems are beneficial for your organization in several ways, mainly because they aim at improving the decision-making capability of the organization. Some of the prime ERP functionalities are:
● Accounting
● Financing
● Marketing
● Planning
● Purchasing inventory
● Sales
● Inventory
● Order management
An effective ERP system provides a central repository for all information shared by diverse facets and thereby improving and managing the data flow across organizations. This provides a 360 ERP that can incorporate CRM, supply chain management, point of sale data, financial information, business intelligence, and much more.
2. Customer relationship management
Enterprise organizations have to manage large volumes of consumer data, with advanced CRM, enterprises can concentrate more on their customers and reduce the time on mundane tasks. If there's any large software market capable of handling complex data in internal databases it's Customer Relationship Management(CRM). It focuses on marketing and strengthening customer communications. Some of the primary CRM functionalities are:
● Analytics
● Contact center automation
● Integration with other software
● Lead management
● Workflow automation
● Marketing communication
● Salesforce automation
CRM has developed over decades and will continue to evolve with new technological advances that enhance opportunities that businesses have to interact with customers.
Businesses will need to be prepared to adapt their CRM initiatives to meet new customer behavior in a dynamic market. There are several CRM trends on the horizon that businesses can anticipate such as mobility, integration of CRM into business processes and customer relationship experience.
Customers are bombarded with information, if businesses want to attract and more importantly retain customers, they need to make a lasting emotional impression. New CRM tools provide businesses with the information they need to understand customers and what kind of experience appeals to them.
3. Enterprise business intelligence software

In today's challenging business environment, BI is a technique and solution that helps business managers to understand business situations. One of the main characteristics of enterprise BI today is greater, all-encompassing insight into business operations and the individual contribution of business processes in the overall performance of the business.
Enterprise business intelligence is marked by its capability to integrate with diverse and dispersed sources of information throughout the organization.
Today's BI is the organization's recognition that the technology goes beyond a particular type of query, reporting or analytics tools typically delivering siloed information. BI is a comprehensive portfolio of technologies involving financial performance management, operational intelligence, transactional applications and data repositories.
Moreover, BI tools connected to google analytics provide exponentially greater intelligence for your marketing and sales leaders. The potential of this powerhouse to make better-informed decisions results in direct increases in ROI and sales. This level of insight creates a distinct competitive advantage for your business enterprise.
Business intelligence gives you an edge over competitors by integrating data mining, benchmarking and statistical algorithms to reveal patterns and deliver accurate results. These BI tools use graphs, charts, tables to make better decisions and help managers detect patterns and trends in complex data.
4. Supply chain management
Companies around the world are discovering a powerful new source of competitive advantage, it's called supply chain management and it encompasses all of those integrated activities that bring a product to market and create satisfied customers. Successful supply chain management coordinates and integrates a steady flow of supplies necessary for continuous production and delivery.

These tools are essential for gathering and storing data about sales, orders, materials, asset management, procurement, warehouses, distribution as well as facilitating cooperation between all links of the supply chain. On the other hand, misconceptions between these supply chains can result in bad customer service and financial losses.

SCM has been widely recognized that actions taken by one member of the chain can influence the profitability of others in the chain. As the members of the supply chain streamline their own operations, the next opportunity for improvement and a prime source of competitive advantage is through better coordination with their customers and suppliers.
Thus, a well-coordinated and integrated supply chain management solution is needed to help manage the effective and efficient flow of information and funds across the entire supply chain, from suppliers to component producers to final assemblers to distributors and ultimately to the customer.
5. Human resources management
Human Resource Management (HRM) is the management function concerned with hiring, motivating and maintaining people in an organization. HRM is designing management systems to ensure that human talent is used efficiently and effectively to accomplish organizational goals.

As human resource management is one of the most essential sectors in any business, implementing human resource management software streamlines several clerical tasks.
The scope of HRM extends to all the decisions, strategies, principles, factors, practices, functions, activities and methods related to the management of people as employees in any type of organization.
HRM widely depends on document-driven manual processes that can be time-consuming and repetitive. HRM automation tool leverages actionable insights, improves communication and collaboration, gives a positive employee experience, and reduces errors as well as processing costs.
American Society for training and development (ASTD) conducted a fairly exhaustive study in this field and identified nine broad areas of activities of HRM:

● Human resource planning
● Design of organization and job
● Training and development
● Selection and staffing
● Benefits and compensation
● Union relations
● Personnel research and information system
● Employee assistance
● Organizational development
Human resource management tools usually fit business processes and fulfill their requirements in powerful semantic search, recruitment workflow automation, data management, custom task management and KPI dashboards.
6. Marketing automation
Marketing automation is the application of computerized technologies to support marketers and marketing management in the achievement of their business-related objectives.

It becomes impossible to conduct all marketing activities manually when an enterprise reaches a certain size. You can neither personally reply to every message, post-real-time updates nor reply to every message. Marketing solutions segment your audiences and help you turn leads into loyal customers. Marketing automation can deliver several benefits. These include:
Enhanced marketing efficiency: The replication of marketing processes deliver greater control over costs. It enables enterprises to develop more streamlined and cost-efficient processes that can be operated by any marketing incumbent.
Greater marketing productivity: It allows marketers to employ Closed Loop Marketing(CLM). CLM is based on a plan-do-measure-learn cycle. Marketers plan a campaign, implement the plan, measure the outcomes, learn from them and subsequently modify the next event.
Improved customer experience: Customers receive personalized, relevant communications and offers at appropriate times. From the customers' perspective, marketing automation means less spam.
Better responsiveness: It allows you to engage in real-time marketing, responding immediately to an identified opportunity. By building highly personalized marketing campaigns and automating communication via email, social media and scheduling messages ahead of time.
Marketing intelligence: embedded analytics and reporting functionality provide valuable management insights into markets, customers, campaigns and so on, leading to enhanced efficiency.
7. Business process management and automation
Instead of letting processes run without review, business process management analyses and monitors current processes to spot regions in which business process improvement can be applied. BPM takes place systematically and is geared towards achieving organizational goals. Business processes are important to your business enterprise for many reasons including …
● Reducing errors and chaos within daily operations
● Achieving efficiency and standardization of procedures
● Ensuring accountability and defining approval processes
● Streamlining communication between and across departments
● Designing tasks that align with overall business goals
Every business consists of processes. Whether you've clearly mapped them out, automated them or conducted them manually, they are all around. From customer onboarding to recruiting, strategy, procurement and more, they exist in each department.
Automating business process management can transform your organization in the most positive ways by gaining transparency and achieving digital transformation.
How to choose enterprise software: buy vs build

If Shakespeare was an IT manager, the famous question 'To be, or not to be' would have been 'To build or to buy. With a wide range of enterprise industries, it's hard to come by two identical enterprises. Each organization has its own unique system and processes that have been up and running for years. This is the reason why enterprises are often left in dilemma whether to build a custom solution around existing processes or adapt to a third-party enterprise tool.
It is generally a better idea to go for a custom-built system if available solutions cover less than 60% of your needs.
There's a no one fits all approach, as both choices have their benefits considerably. Nonetheless, there is a well-tested way to find whether the existing solution meets your business requirements. The checkpoints below summarize the consequences and prospects of the build vs buy software approach.
Building software is beneficial for your business enterprise if:
● Software is going to give you a competitive advantage sustainably
● No other existing solution meets your business needs
● Endpoints of collecting data aren't volatile and are prone to changes frequently
● You have enough resources to cover costs associated with maintaining and building software
Buying commercial software is beneficial for your business enterprise if:
● Building software won't give you a competitive edge
● You are looking for a quick solution that deploys immediately
● The solution available addresses your business challenges
● Your resources are limited and you would rather invest them in core business activities
Conclusively, the answer to if you should buy or build depends on a case-by-case basis and especially the needs of your enterprise.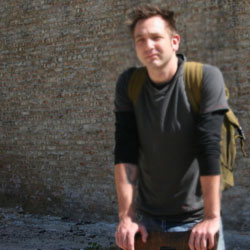 Analyzing business activities and data to formulate the best business development ideas is where I earn appreciations and remunerations. I'm an ardent reader, business adviser, gadget aficionado and an amateur yet an avid writer. My urge for innovative writing evokes every time I come across new gadgets, neo technology and novel technical events.