According to a global digital overview, the current world population is 7,621,018,958 and the total number of mobile phones in use is more than 7,950,000,000. Funny it may sound, but more people today own a smartphone than a toothbrush. Mobile phone users are high and so is the market of mobile applications.
With the rollout of 5G and eventual global coverage, almost every person on the planet will theoretically have access to a mobile phone or the vast digital world. We are not on the brink of technological revolution, it is already happening and we are all beholding it. The competition is fierce. And to stay at the threshold of this competition your mobile app idea needs a well-organized business plan. In addition to a strategized mobile app business plan you will also need one of the best mobile app development companies to be your go-to partner for all your technology requirements.
Importance of a mobile app business plan
How will you collect all the parts of the puzzle and create an overall picture for your app development project? The answer is an elaborate business plan. It will act as a guide to turn your mobile app idea into a real concept. Planning for your mobile app business plan simply provides directions to your actions. It ensures that your goals and objectives are properly aligned with your respective business needs.
The first thing to do when starting a new project, especially for brand new startups, is to map out details such as market research, competitive analysis, operations, logistics, marketing, and revenue projection. It may sound time-consuming and tedious but it is critical for the success of your app development idea. If you have a great app idea and an amazing plan to built it, the opportunities are vast for your app to flourish in the tech world. Here is an in-depth step-by-step guide for an excellent business plan to get your mobile app to be ranked among the best apps.
How to create a Mobile App Business Plan and transform it into a valuable strategy?
Executive summary
A concise and clear part about how your product works is an executive summary. Whether you are a CEO of an upcoming big startup or a small business owner, expressing your product should be translucent. The three things to keep in mind while writing about an executive summary are:
Unique value proposition
A unique value proposition or a unique selling proposition is a section that expresses your mobile app business idea's uniqueness and distinct selling points about the services you offer. This is the list of things you will need to incorporate:
Identify your ideal customer
List your product's benefits, value, and how it stands out
Focus on clarity and specificity
Test and optimize your UVP
Objectives
Objectives are the specific steps you and your business organization need to take in order to reach long-term goals. It includes what the business aims to achieve and the overall ideals of the organization. These objectives are based on your business analysis.
It mainly focuses on your end goals and the timeline to achieve your goals. These objectives improve customer services, enhance worker productivity, increases profits, and attract investors to business plan for mobile app development.
Outline
This part is a brief outline of the business organization's goals and purpose for mobile app business plan. A good summary includes:
Brief description of products and summary
Summary of objectives
Solid description of market
High-level justification for viability
Snapshot of growth potential
Overview of funding requirements
Company synopsis
It is a shortened version that gives the basics of your business plan for a mobile app idea. It attracts financial lenders and inventors to bring in new capital. The pro tip is to include only-need-to-know information by keeping it brief and punchy. Here are the foundational elements you will need to include in your business description:
Overview
The overview is like an introduction to your business. It comprehends the official company name, business entity, year of establishment, headquarters, and other locations if any.
Type of business
Whether it is a limited liability company(LLC), sole proprietorship, corporation, or partnership, this part includes the business structure of your enterprise. Entrepreneurs should carefully consider mentioning the type of business in the company overview.
Mission
The facts and concrete details about your business are essential for the readers of your company synopsis, but it is also important to share a glimpse of your mission and future goals. This section provides clarity behind what, who, and why of your company. The best mission statement typically is a succinct single but catchy line.
Statement of concept
This is the part where you convert your words into reality. Readers by now know who you are and what you do but this acts as a guide and a persuasive tool in decision making. It simply identifies the target audience, defines the problem, and implies how the product or service provided by you will address the problem.
History
Tell your story. A part of what makes your business plan for mobile application development unique from other businesses and organizations is your story and your experiences. Try to add interesting details and characteristic patterns of where your company comes from, how it came into existence and how you think, feel and work.
You can list your achievements and milestones through a diagram or a chart so that readers can track your mobile app's entire journey feasibly. If it's not a startup, this is the space where you can also talk about the evolution of your mobile app business plan, how it was when it was first launched, how it has grown and changed over the years.
Team
Share the names, photos, and key roles of the ownership and management team of your company. Whether they are remote workers, full-time, part-time employees, app development team, or advisory board members, mention details of their work history, educational background, and skills.
The importance of this section is often understated but giving the details about all the people involved within the company is vital. The readers will be intrigued about your app development team and investors will want to know more about them. Adding a section of your advisory panel and board members who are extremely experienced can be a center of attraction.
About the industry
This section involves a lot of research-based information about your business, rivals, sales and the overall market. As an entrepreneur, it is vital to collect every grain of information regarding your mobile app business idea from market history to current trends. There are a lot of business factors to consider before launching a mobile app.
The overall information about the market can hugely impact the business statistics. This part includes two main segments market analysis and market forecast:
Market analysis
One of the main factors in realizing your mobile application development idea for your business should be data about the state of the market. Collect current information, make short-term forecasts and have a marketing plan. Market analysis hugely impacts the viability of your mobile app business plan.
Market forecasts
This is an integral part of writing a business plan to realize your mobile app development team. Usually, the data on the growth in the number of companies in the mobile app development industry and data on the money spent is incorporated in market forecasts.
SWOT analysis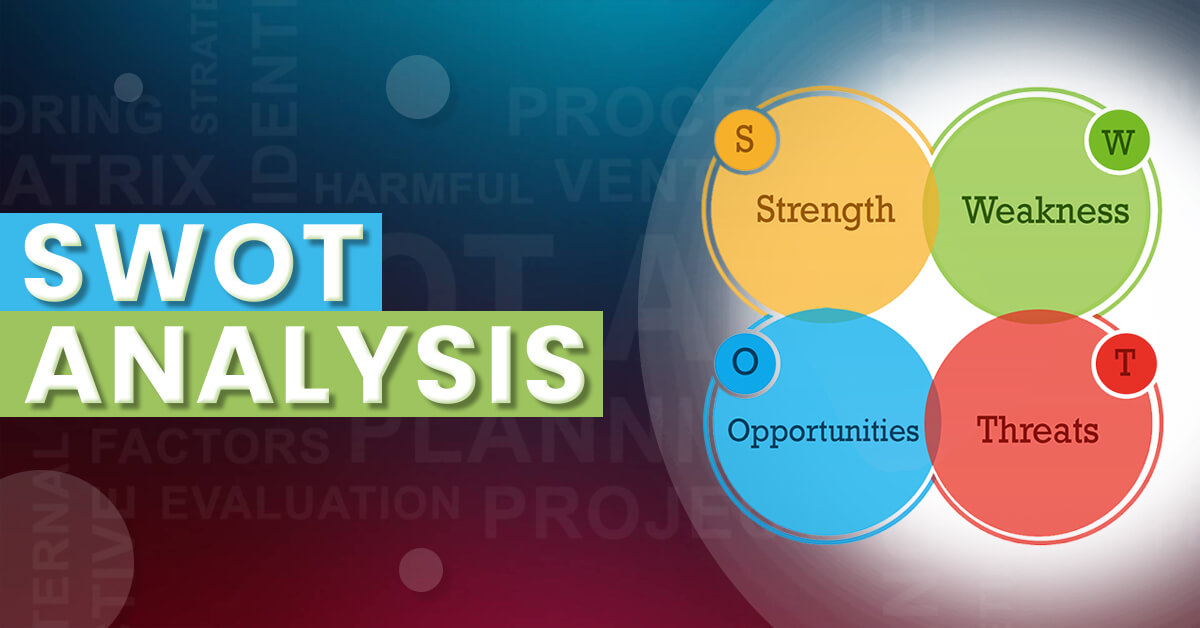 SWOT analysis is that one method of strategic planning that allows you to give a well-structured description of where you stand in the market. It can be used to study new projects, enterprises, regions or even entire countries linked with your mobile app. SWOT analysis is a decisive factor for understanding businesses and plays a huge role in customer satisfaction. Here are the details on what exactly SWOT analysis stands for:
Strengths
The positive tangible and intangible attributes within the business organizations' control are mentioned in this part.
Weaknesses
All businesses have their individual weaknesses and it is quite normal. The knowledge of potential problems acts as a strong motivator to address solutions to its significant weaknesses.
Opportunities
The externally attractive factors that represent the reason for an organization to exist and develop are opportunities. List out the opportunities that exist in an environment propelling the organization.
Threats
The external factors beyond your organization's control and can act as an operational risk to your mission should be considered beforehand. Having contingency and backup plans can be a big help to address the threats that may or may not occur.
Marketing strategy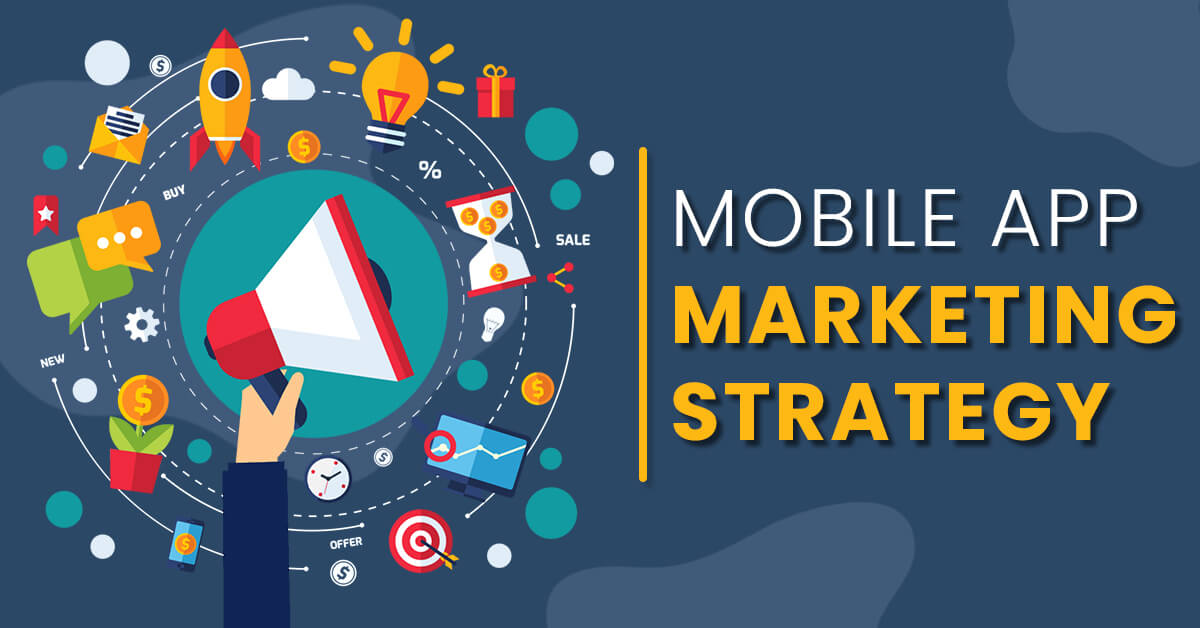 This section is the bridge that strategically allows your mobile app business plan to fall into the hands of your customers. It helps you outline exactly where your business plan for developing an app fits into the market and how will you price, promote, and sell your mobile app.
The correct marketing strategy gets you more sales and acts as an important source of information for potential investors interested in analyzing your mobile app business plan.
Target audience
You need to pick your target audience and understand them thoroughly before developing a mobile app. For any experienced mobile app developer, knowing the target audience is a critical point. It gives you a chance to figure out the structural behavior of your mobile app.
Eventually, knowing your audience and targeting just them helps save a lot of money and time for app marketing. Market segmentation strategies also play a huge role in targeting app customers.
Landing page
A landing page is an excellent way to reach out to your target audience. For this, you will need to develop an engaging mockup and provide your collaborators with data on how many customers will discover about your product from this landing page.
A mobile app landing page is specifically made for promoting your mobile app concept by describing features and value proposition. A landing page entices users to click on the link, download and install your app.
App rating
App rating is just one part of the holistic approach used by best mobile app developers to position apps for success, but it's a critical one. Nowadays, people often rely on app ratings and reviews to decide whether they should download the mobile app or not. Google is coming up with new rating formula that rates apps in the play store based on their current performance.
Research shows that almost 79% of people will read reviews and ratings before installing an app. So, it is also an important user acquisition factor. Furthermore, you can leverage app reviews for accelerating app growth.
Competitor analysis
Competitor analysis is an indispensable element of any business plan. All businesses religiously perform this step, regardless of the organization type, size or industry.
Define your competitors, study their weaknesses, brainstorm them into your strengths, learn from them and be aware of their history and capabilities. Make sure, mobile app that you build offers an ample amount of functionalities and is able to cater to customers better than your rivals.
App growth
As Gillian Morris states, if you invest in growth before you have customer retention, you are not acquiring mobile app users. You are renting them. You need to focus on activation first and not acquisition.
Your success will be measured by conversion rates or the number of installations and not financial rates, especially in the beginning stages. Mobile app growth can be fueled by referral programs and collaboration with business organizations.
Customer acquisition strategy
The most effective way to promote a product especially a mobile app concept is through social media. It is simply a marketing phase where you can convey the details and strategies of how you plan on attracting new users.
By targeting multiple platforms and spreading the word, you will be bringing your mobile app closer to the intended users. Some of the many marketing channels you can aim to achieve a perfect business plan for developing an app are:
Search engine marketing
Social media ads
Mobile app walls ads
Email marketing
Press releases
Content marketing
App store optimization
Push and in-app notifications
Incentivized user downloads
Organic installs
Public relations
Event marketing
Retargeting campaigns
Partnerships
Mobile site redirection
Operational strategy
Operational strategy is a total pattern of decisions that shape long-term capabilities of a mobile app and its contributions to the overall strategy. This is the part that drives the business' operations. It is a strategy for customer relations that also allocates funding to the business. Planning this, a business can examine and implement effective systems for using resources, personnel, and work processes. Here are the two steps you will need to encounter:
Users process
Since the users first hear about the mobile app and start using it, the user process is a detailed outline of how users are using the mobile app. It involves information about users' behavior from start to end.
Personnel plan
The personnel plan incorporates all the information about the employees and people working on the project. The process of hiring the employees, their salaries, and expenses are included in this section. The hierarchy of the organization, norms, and stages are outlined in this section.
Financial plan
The final step in planning a successful mobile app development for your business is you need to predict the expected revenues and finances of your mobile app. Before moving forward, you must clearly understand the type of finances you are going to need.
Required funding
This is the part where you reveal all information related to funding and finances for your mobile app business plan. Here are the questions you will need to address:
How much finance do you require?
How are you going to make money?
How much percentage of equity are you proposing to give in return?
How long will the money be sufficient before you need to propose another funding round?
How is it going to be, preferred stock or a convertible note?
Costs
The two things investors will be most interested in will be the costs and the variables. Mobile app development and designing costs vary depending on apps features, app developers' rates and complexity. For a precise estimate, you may request the mobile app development team for a quote. Some costs are fixed while some are not, here are a few costs you will need to take into consideration:
One-time costs
One-time costs arise from non-operating activities, usually outside a business' usual activities. A non-recurring event that results in an isolated expense or write-off is included in one-time costs. They are not typically reflective of long-term financial performances.
Periodic costs
Periodic costs are key to both accounting and financial modeling. They are expensed in the defined period incurred and appear on the income statement. These are the costs of mobile apps that cannot be capitalized into prepaid expenses, inventor or fixed assets.
Fixed costs
In simple words, fixed costs do not change with an increase or decrease in app growth. They are set over a specified period and do not vary with production levels. Regardless of any specific business activities, these are the costs that have to be paid by the business. It usually includes mortgage payments, telephone and internet costs, employee salaries, insurance, depreciation, and other potential utilities.
Variable costs
Variable costs vary directly or proportionally to the changes in business activity level or app usage. It changes over time and is associated directly with the mobile app's performance and activity. Variable costs include direct labor, commission, taxes, and operational expenses. Unlike fixed costs, you can control your variable costs to leave room for profit.
Revenue models
Revenue models are strategies and resources for managing and promoting a business' revenue stream. It took 8 years for Facebook and over 3 years for Snapchat to introduce monetization models. But if you do it right, you can achieve amazing results. One of the best examples is Amazon prime, with analysts pegged prime's yearly user retention rate at over 90%.
While planning for mobile app monetization, it is important to monitor the marketing metrics and benchmark them against the industry. This will help you spot weaknesses and align your marketing efforts more efficiently with MVP development.
Revenue models can turn out to be successful with continuous testing and iteration Among a lot of revenue models for mobile app monetization, we have penned down the most popular and efficient ones here:
Advertising
The most popular revenue model to monetize your mobile app, especially on android, is advertising. Presumably, because there is more friction on this platform for payments. By running in-app ads you can generate a lot of average revenue per daily active user. In order to make the most money, you will need to focus mainly on the following ad units:
Banner Ad
Interstitial Ads
Video Ads
In-app purchases
Through this mobile app monetization model, you can offer the app or content service for free and earn revenue by offering users goods or services inside the app. In-app purchases(IAP) require planning and managing the supply chain for products on top of developing the mobile app.
In-app purchases are just any fees you charge customers beyond the initial download of an app. With this mobile app monetization model, you can also offer customers enhanced features and premium content directly within your app. The best examples of in-app purchases are extra lives in mobile games or access to premium features in a mobile app.
Subscriptions
In this revenue model to monetize your mobile app, users are allowed to download the app for free at first and after a period of time, they are charged a small amount monthly or yearly in order to continue utilizing their services.
When you consider this app monetization model for revenue you stand to see a much higher amount of average revenue as it generates a certain amount of revenue per user per month or year. This is one of the most reliable app monetization models as it promotes a steady income. The app revenue model that supports subscriptions are:
Premium apps
Paid apps
Paymium apps
Freemium apps
Summing up
The average time spent by mobile users on their smartphones is 170 minutes per day. Out of that, apps account for 89% of mobile media time versus around 13% on the web. This is just the data, reality is right in front of us, right in front of you on your screen at the very moment. So, if you have a mobile app business idea, don't hesitate to make a wonderful plan and create a groundbreaking mobile app because it will grow significantly. Last but not the least, plan for what is difficult while it is easy, do what is great while it is small.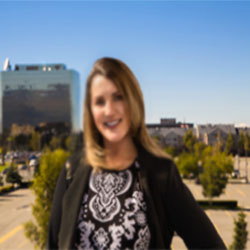 A professionally engaged blogger, an entertainer, dancer, tech critic, movie buff and a quick learner with an impressive personality! I work as a Senior Process Specialist at Topdevelopers.co as I can readily solve business problems by analyzing the overall process. I'm also good at building a better rapport with people!