There are 3.48 million apps available on the Google Play Store. The number is 2.22 million for the Apple App Store. As a mobile app owner, you need to ensure that your mobile app has some distinguishing features. These features will help your mobile app stand out from the competition and create a loyal user base. You can work with the best mobile app developers to select the must-have features for your mobile app. In this blog, we will briefly show a few must-have features in a mobile app.
Must-have Features for your mobile app
The fast-paced mobile app development world demands that you, as an entrepreneur, include the most popular features in your mobile app. We have detailed the mobile app features to help you build a successful mobile app. If you want more knowledge about the mobile app development process, refer to our complete guide on mobile app development. 
Utilize the power of push notifications
Push notifications are proven to be more effective than other notifications like emails and messages. You can connect with your audience directly using push notifications. Push notifications are an effective way of ensuring constant engagement with your customers. You can send one or two push notifications daily to keep your customers engaged. Push notifications allow you to connect with your audience deeper and offer them what they want to see. For instance, combined with data analytics, you can send personalized push notifications to your customers. This way, you can improve your conversion rate and propel the growth of your mobile app. 
A push notification can contain either a short text, an attractive graphic, or both. The best part about push notifications is that you can personalize them. For instance, if you have a food delivery app, you can send push notifications containing the user's favorite food items. You must identify your users' tastes to send more conversion-driving push notifications. 
High-quality images
To become successful, your app must have high-quality images. If your app does not have the standard image resolution, it won't attract users. Understand that however good your app is, it won't become successful without attracting users to itself. Providing good quality images is one sure-shot way of attracting users. Hence, a successful app's first and fundamental requirement is to never ignore image resolution. 
Speed
An average human has an attention span of less than a goldfish. You will lose users if your app is slow to load. The users will get bored and simply leave an app that does not load quickly. If users have to wait for more than couple of minutes to load your app, then there is a good chance that the users will abandon the app out of frustration.
Data privacy
Data privacy is a major concern for many online users. To address the concern of your users, provide the users with an explicit option of opting out of data collection. While we know that data privacy might not be the coolest feature in your app, it might be the most important one. You can increase the trust and transparency of your app by giving your users more authority over their data. Gaining the trust of your users is a critical component to ensuring long-term success for your mobile app. 
Speech recognition
Speech recognition happens to be one of the hottest mobile app development features. Voice search is the new in-thing as it allows the users to have a truly hands-off experience. Voice search is much more convenient than type search. According to a survey, 7 out of 10 people prefer to use voice search instead of type search. The growing popularity of voice search warrants attention. As an app owner, you should include voice-based app navigation for your users. Voice recognition technology can boost the success prospects of your app.
Voice navigation is also a useful feature for people who cannot use their hands due to injury or inability to do so. 
QR/Barcode scanner
A QR or a barcode scanner proves especially useful for retail stores. The customer can just scan the QR or barcode printed on a particular product, and all the information regarding the product would pop on the mobile screen. Explore whether your product or service is such that you will benefit from a QR code or barcode scanner. If there is a possibility, add a QR code/ barcode scanner to your app to differentiate it from the competition. 
Content
Many app owners make the mistake of putting mediocre content on their apps. Ensure that the content on your app is fresh and engaging. Good content will help you achieve desired success with your app. One of the best ways to keep users interested in your app is to publish interesting content. Do not make the mistake of recycling content from your website. Focus on delivering unique content to your app users. 
Search feature
Include a search feature in your mobile app to ensure that the users can easily find what they look for in your app. The search feature is especially important if the app has a large content database. Ecommerce apps having thousands of items for sale must include a search feature. Without a search feature, the users won't be able to find the products they need easily.  
Social media integration
Most modern-day apps now include social media integration. Simple social media sharing buttons allow the users to directly share interesting content from the app with their friends. This way, you get free- word-of-mouth publicity, a powerful form of marketing. As more users share their content, the app will benefit from the increased reach derived from social media presence. The key to great social media integration is to make the social sharing buttons easily accessible. 
Responsive app design
Responsive app design is one of the most important mobile app development features. Responsive app design is the practice of designing the mobile app such that it perfectly fits every screen size and resolution. Ensure that your app is built using the responsive app design principles so that the app can easily acclimatize to any screen size. Your app should work seamlessly on small smartphones as well as large tablets. By incorporating the responsive design principles, you will ensure that your app performs according to expectations irrespective of the device it's running on. 
Simple design
Ensure to keep the design of your app simple. One of the major mistakes that app owners make is building an app with a complicated design. Uncluttered, simple design always works better than a complex design. 
Ensure that all the design elements are placed in proper context keeping in mind the space and size of the elements. Mobile app users will always prefer easy-to-use apps as compared to complex apps. Simple design makes it easy for the users to navigate the app, which is a big plus in user experience.
Include machine learning
Today data science has made its presence felt in several business spheres. Machine learning is one of the hottest mobile app development trends. By utilizing data science and machine learning in your app, you can increase sales through accurate customer targeting. Integrate machine learning into your app to learn about the behavior patterns of your targeted customers. This way, you can target your customers in a better way, boosting the conversion rate. 
Integration of augmented reality
AR or augmented reality is one of the most exciting mobile app development features that has come up in recent years. AR allows brands to provide the users with a chance to virtually experience their products. Google and Apple promote AR app development by providing ARKit for iOS and ARCore for Android. The amalgamation of virtual and real worlds can prove beneficial for those industries that want to introduce new experiences to their users. 
Go cross-platform
You can increase your reach amongst your users by going for cross-platform app development. Cross-platform app development is a cost-effective option because you don't need to build two separate native apps to cater to iOS and Android users. A cross-platform app can work seamlessly on both iOS and Android devices. With the emergence of cross-platform app development frameworks like Futter and react native, it is now possible to build cross-platform apps with near-native performance. 
Robust security
Security is one of the most important app development features for any mobile app. To ensure long-term success for your mobile app, follow stringent data security and confidentiality norms. Some industries like pharma have data protection laws like HIPAA. If you are developing a pharma app that needs to collect patient data, you need to develop a HIPAA-compliant app. Note that HIPAA is a U.S. law and does not apply to pharma apps operating in other countries.
Similarly, there are region-based data security laws like the GDPR laws for the European Union. If your app deals with the data of citizens of the European Union, then you need to build a GDPR-compliant app. One small data breach can wreak havoc on your reputation. Hence it is important to ensure watertight security for your mobile app. 
User feedback provision
A majority of mobile app users will have some feedback regarding the app. Whether positive or negative, a user's feedback is precious. Using user feedback, you can improve your app quickly. Most users are not interested in providing feedback if it is too cumbersome to do so. Ensure that your users can provide their feedback easily. You can even ask the users to rate you on Google Play Store and Apple App Store.
Offline ability
Internet connection is flaky in many areas, especially in developing countries. You can gain an edge over your competition by providing offline capabilities in your mobile app. Although it's impossible to provide every capability offline, ensure that you provide the basic ones. This way, your users will be able to do some basic functions even when the internet connection is not good. 
Closing thoughts
You can include either all or at least a few of the features that we have mentioned in this blog into your mobile app. Choose the features wisely, as it is not advisable to blindly copy someone else's app.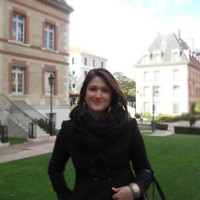 An enthusiastic Operations Manager at TopDevelopers.co, coordinating and managing the technical and functional areas. She is an adventure lover, passionate traveler, an admirer of nature, who believes that a cup of coffee is the prime source to feel rejuvenated. Researching and writing about technology keeps her boosted and enhances her professional journeying.