Software have changed our lives in many ways. We are using software in all aspects of our lives today and can't seem to imagine it without them. Today whether it is CRM or inventory management software or ERP software, no industry can think of running their business without custom software developed based on their business processes.
One conundrum that organizations typically face is whether to go for a custom software product or to go for a run-of-the-mill solution. This question is particularly relevant in today's fast-changing world.
Customized software solutions allow a business the freedom to tweak the software according to their use.
The lure of custom software is attracting many businesses towards it. But the cost of custom software development acts as a deterrent.
In this blog, we will try to decode the reasons why custom software development is so costly.
What is Custom Software Development?
Custom software development entails building made-to-order software that is built to meet the specific objectives of a company. The significant difference between custom software and commercial off-the-shelf software is that while commercial software are designed according to the needs of a wide range of customers, the custom software is built to cater to the needs of a specific set of people.
It means that the software development requirements are narrowly defined in custom software, while commercial off-the-shelf software targets a broad set of requirements.
Why does custom software development cost more than off-the-shelf solutions?
The cost of building a custom software often turns out to be higher than the cost of off-the-shelf products. The following factors make custom software costlier than packaged software.
Efficently manage the data and ensure optimum security
Customized development to suit your business model and process
Integrates all the required tools and the latest technologies together into one system
Regular maintenance and support for the custom software developed
Timely solution to any major problem keeping in mind the core end-users
Nimble is the new normal in this fast-changing world. Uncertainty is increasing, and you, as a business owner, need to cope up with it. The extra features, complexity, and data ambiguity in a run-of-the-mill software act as deterrents in your company's quest for being nimble.
Factors affecting Cost to Develop Custom Software
The custom software development cost depends on a lot of factors. You need to assess all the factors to ensure that you get the best value for your money when you choose to develop custom software.
We have listed below some of the most prominent factors that you will need to discuss with your custom software development partner before you finalize the budget.
The Size of Your Software
The size of the software has an overbearing effect on the pricing of the custom software development. The quantity of the screens required will increase the size of the custom software. The more the number of screens or pages, the more will be work needed to develop the software. Thus, adding to the cost of the customized software development.
Uncertainty
Uncertainty is the enemy of cost-effectiveness and there are many hidden factors that can increase the cost of custom software development. If you have pre-decided a specific set of features in your custom software, then you should not change the features mid-way as it will spiral up the expenses.
Usually, the client envisions too many features while ideating the software, and when they hit some roadblocks, they realize that they have included features that are not needed.
Making changes mid-way proves to be a costly affair, as too much time goes into reworking and integrating new changes in the custom software development project. As the billable hours add up, the cost of the tailored software development project soars.
To avoid making mid-way changes in the project, you need to do your research correctly. Take a good look at the users and how they will interact with the software. You can then decide which features to include and which ones to ignore. It would help if you took customer feedback before you incorporate the features in your project.
For example, if you are running a sizable manufacturing company, receive input from the users working in various departments such as Marketing, Production, HR, and Stores. This way, you will know the requirements of all the different types of users.
Discuss with your software development vendor before deciding the features of your software.
Complexity
Building software is a complex process. Many weeks and even months of work go into developing a top software product. Many people think that software development is just about writing some lines of code on a computer. No, it isn't software development entails utilizing code to solve a problem.
The software development experts have to understand the problem of the user and then code accordingly. It adds to the complexity of the software project.
Custom software development is more complicated as compared to building an off-the-shelf software product. The custom software developers that you hire need to understand the requirements of the users thoroughly before proceeding with the code.
Custom software is expensive because as the complexity increases, the number of hours required to build the project increases, escalating the cost of the software project development.
Integration with Other Systems
If you already have existing systems working in your business, then integrating them with your custom software product can prove to be a hassle. But, it is a necessary chore.
Understand that there are a lot many variables at play while integrating custom software with your existing systems. You might require significant efforts to integrate these systems with your custom-developed software.
The software developers will have to do Database migration, API programming, and take other steps to integrate the software seamlessly with your existing systems. You might need to integrate custom software with various CRM suites, CMS applications, accounting software, and business intelligence suites.
These things will increase the costs. Remember this thumb rule, the more complex are the integrations, the higher will be the expenditure of implementing the custom software.
Factor in the costs of integration when you ask for a quote from your custom software developers. Typically top custom software development companies will assess your current systems and then take a call regarding the cost you will incur in building the custom software.
Migration of Existing Data
In case you already have some essential data in your existing software solution, which you want to move to the new custom software, it will add to the costs. Database migration needs to be handled with deft, and the business organization will need to invest more money into it.
Creative Design
Who doesn't like creatively designed software? If you are looking to make your custom software an eye candy, then be prepared to shell out some extra cash.
Intuitive layouts, eye-pleasing color palettes, videos, images, and illustrations, all of these things require creative expertise and time. Consider the refinement stages and some iterative feedback to build beautiful software, and you have more work on your hands, which ultimately increases the costs.
Future Updates and Maintenance
Please do not make the mistake of thinking that once the custom software is delivered and installed, it's over. Like any machine or product, custom software will also require maintenance and updates.
For example, if the size of queries that your custom software product can handle increases drastically, then you will need to update your custom software to handle the increased load. Enhancements are part of a software lifecycle and don't think that you won't require any updates in the future.
Change of government policy, new tools, change in technology, you never know when or due to what reason you will need to upgrade your custom software.
We would advise you to discuss the upgrade and maintenance costs of the custom software with the custom software development company that you select.
The final take
There are many advantages to custom software. They can be customized to solve your problems accurately, and they are not bloated with unnecessary features, unlike off-the-shelf software.
Sometimes you might find out that custom software development is costlier than commercial software. But it is essential to look at it from a cost-to-benefit ratio angle.
You might discover that investing time and resources in custom software development is worthwhile.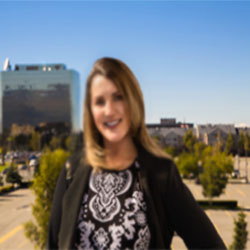 A professionally engaged blogger, an entertainer, dancer, tech critic, movie buff and a quick learner with an impressive personality! I work as a Senior Process Specialist at Topdevelopers.co as I can readily solve business problems by analyzing the overall process. I'm also good at building a better rapport with people!