In recent years, the telemedicine market has grown significantly. According to Statista, the telemedicine global market was valued at some $45 billion as of 2019. The market is estimated to be valued at over $175 billion by 2026. One thing is certain: telemedicine is the future of healthcare and there's no time like the present to invest in telemedicine app development.
For those who are planning to build a new telemedicine mobile app getting in touch with the top healthcare app development companies will help you get things sorted in the most professional manner. Before you get started here is all you need to know about the technologies, challenges, and costs of building your new app. Keep scrolling!
What is Telemedicine?
Telemedicine is a popular method of providing healthcare remotely. It allows patients to communicate with a healthcare professional via video chat, phone call, or text message. With the help of a telemedicine application, patients can schedule an appointment with a doctor and receive a consultation without leaving their homes.
In fact, telemedicine apps are a win-win for both patients and doctors. Patients can receive medical treatment in the comfort of their homes, save time and money, while doctors can choose their own schedule, spend less time on administrative work, get more patients, and additional revenue.
Many factors have contributed to the growth of the telemedicine market, including the Covid-19 pandemic. Of course, telemedicine was on the rise prior to the global pandemic, however today it is more popular than ever. In fact, with social distancing measures in place, telemedicine applications have become the only alternative for patients to see their doctors and continue their consultations.
But will this trend decline after the Coronavirus pandemic? No! As already mentioned, in the coming years, the global telemedicine market size is expected to reach over $175 billion.
So, 2021 is the year to invest in telemedicine market.
How Much Does it Cost to Build a Telemedicine App?
There is not a fixed price for developing a mobile application. The cost of top telemedicine app development depends on several factors, including the number and complexity of features, app design and its complexity, the technology stack, and the hourly or fixed rate of the healthcare app development team you are hiring.
Each of these factors will impact how much you're going to pay to the hired mobile app development firm.
The approximate cost of developing a telemedicine app is around $60,000-$110,000+ per platform. Want to add more functionality? No problem! Just be ready to spend more money. The development of a complex telemedicine app will cost around $240,000 per platform.
Must-Have Telemedicine App Features
Consider the following must-have features for patients and doctors when building a best telemedicine app!
Features for patients in Telemedicine App
Registration: Patients should be able to sign up through email, a phone number, or social networks. Since telemedicine applications deal with sensitive data, it's crucially important to provide a higher level of protection (two-factor authentication via SMS, voice, or phone).
Patient profile: Once a new user logs in after registration to your telemedicine app, he or she must provide information about their age, sex, insurance, chronic conditions, etc. But make sure to streamline this process as much as possible by limiting the number of compulsory fields (well, because no one normally likes filling out long forms).
Search: After easy and fast registration, the app users should be able to search for medical care specialists based on one or more criteria (specialization, location, rating, etc.).
Appointments and calendar: This is an important feature to help patients create, reschedule, or cancel appointments with doctors. Patients will also be able to access a calendar to check their future appointments.
Communication tools: A must-have feature in the MVP to enable patients and doctors to communicate with each other in real-time (via audio or video conferencing, or live chat).
Payment integration: Well, this one is obvious. – After a consultation, the patient pays the doctor for the service provided. – Payment in Telemedicine or Healthcare app can be done via integrating a payment gateway like Stripe, PayPal, or Braintree.
Push Notifications: Include the push notification feature to remind patients of all upcoming medical appointments.
Rating and reviews: Allow patients to express their opinion, write reviews, and rate doctors after their virtual consultations with doctors.
Features for doctor in Telemedicine App
Doctor profile: Doctors need to fill out the information about their specialization, experience, add their licenses, etc while registering with the telemedicine app.
Scheduling and calendar: Add this feature to let doctors set their availability, view patient requests for medical consultation, have access to a calendar of all scheduled appointments and set reminders for their appointments.
Communication: In order to consult, make diagnoses, and monitor the remote patient's condition, enable doctors to communicate with patients via audio or video consultations, or in-app messages.
EHR review: Telemedicine apps integrated with Electronic Health Record (EHR), make it easy for doctors to check patient records stored within the app or hospital database.
E-prescription: An essential feature that lets doctors create and send prescriptions electronically to patients or pharmacies right after the remote consultation. Later, patients can visit the nearby pharmacy with a prescription on their devices.
Technologies used in Telemedicine app development
Many healthcare service providers come up with great app ideas. But that's not enough! If you really want to build one of the most downloaded telemedicine apps, you should be aware of the trends that shape the future of telemedicine and online consultation apps in the healthcare industry. Let's have a look at the biggest technology trends in mobile healthcare apps in 2021.
Artificial Intelligence
Unquestionably, one of the most important technologies behind telemedicine apps is Artificial Intelligence. In telemedicine apps, AI is mainly used for making appointments, finding nearby clinics, analyzing medical records, and other data.
Blockchain
Wondering how to make your telemedicine app more secure? Blockchain-based solutions can help to secure! Blockchain technology allows patients and doctors to share medical data in a secure encrypted format.
IoT
To keep it very simple — IoT-powered telemedicine apps enables doctors to continuously monitor the progress of their patient's health and make recommendations accordingly. In other words, IoT is helping patients to get excellent healthcare through real-time treatment without the need to leave their homes.
Big Data
By utilizing big data computations, it is possible to gather and evaluate electronic healthcare records (EHRs). This data can be used to provide more accurate diagnoses, improve treatments, and conduct medical research. Obviously, patients will still need in-person visits. However, the use of Big Data technology can help reduce the number of unnecessary in-person patient-doctor visits.
Challenges in Developing a Telemedicine App
Without a doubt investing in the telemedicine market is a smart decision. However, it is important to note that building a top telemedicine app is not an easy process. There are certain challenges you should consider before you start to develop a telemedicine application. Let's (briefly) talk about some of them.
Data Security
While telemedicine offers various benefits, it is vulnerable to cyber threats. Therefore, telemedicine apps should ensure high-level security and confidentiality of healthcare records, especially personal data.
UI/UX Implementation
The development of telemedicine apps may take a little more time than the development of other apps. The thing is you will have to create separate apps for both patients and doctors (aka, one part of the app will be for patients and the other part will be for doctors). They will have different functionality and user interfaces.
Compliance with Healthcare Legislation
Different countries have their own acts and laws that regulate the collection, processing, storage, and sharing of patient data. For example, telemedicine apps should be HIPAA compliant in the USA. Being compliant with HIPAA means following the HIPAA Privacy Rule and HIPAA Security Rule.
Patients' Lack of Technical Skills
What will happen if your app users find it difficult to use your new telemedicine mobile app? Well, they will simply stop using it. So, focus on building a simple User Interface (UI), and make sure it's easy for both doctors and patients to use the app.
Lack of Trust
While the telemedicine industry continues to grow, there are still people who don't trust a virtual diagnosis or trust this method less than in-person patient-doctor visits. In other words, people still have trust issues. Telemedicine is a relatively new technology in the medical industry, and people are still not familiar with it. To gain user trust, healthcare service providers should focus on effectively explaining the advantages of these platforms, as well as show patients they are communicating with qualified medical professionals.
Start Your Telemedicine App Development
Unsure how to build a telemedicine app? Here is a step-by-step process for building the best telemedicine mobile app followed by the Top Healthcare App Development Companies.
Discovery and Planning
In this stage, you will closely work with the best Mobile app development company. You need to research the market and your potential competitors, develop a business plan for the project, define technical specifications, and determine how your telemedicine app will stand out among all similar products from your peers.
Prototyping and Design
During this stage, mobile app designers will start making app wireframes along with mobile app design prototypes. Once done, they will start working on the creation of your app's user interface.
Development and Testing
The hired mobile app development company will start the coding phase. Plus, your telemedicine app will be thoroughly tested to ensure proper functioning, performance, and a great user experience.
Deployment and Maintenance
You are finally ready to release your new telemedicine app. But even after launching, you have to continually work on fixing bugs, making improvements based on user feedback, and add new features over time.
Marketing
Developing a good telemedicine mobile app alone won't be enough. There are already many telemedicine apps on the market, so you should be able to stand out in today's app market. The right marketing strategy will help you attract more users and get them to download your telemedicine app. And one last thing: marketing should be considered from the very beginning, and not after the product is ready!
Putting it All Together
The telemedicine industry continues to grow and there are no signs that it is slowing down.
Since telemedicine apps deal with sensitive patient data, keeping healthcare data safe should be your top priority.
Different factors impact the cost of developing a telemedicine application, including the number of features, design specifications, supported platforms, etc.
To stay ahead of the game, keep track of all the trends in mobile healthcare apps.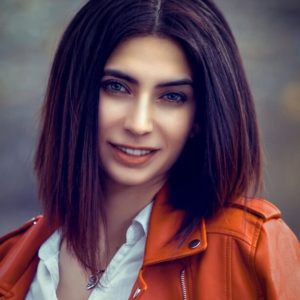 I am a technology writer and software development consultant at Addevice, a mobile app development company. I am pleased to be able to share my knowledge with people who are looking for valuable information to learn more about application development motivates me and inspires me to create better content.