Go smart or Go Home, seems to be the mantra of the new age businesses these days. We say this, not because of the cut throat competition, but smart work plays a mighty important role in defining future prospects of the businesses. As the modern world is obsessed with technology, organizations are also moving towards technology and are in search of their able tech savvy partners.
Dear readers, the tech-savvy partners are the competent and capable technology solutions provider right from the mobile apps to websites and extending the services to AR & VR and even further. These partners are proving to be the decisive factor in deciding whether your company is a mediocre or an outstanding organization. This is because having an able tech savvy partner helps the fellow organizations to follow their processes with ease and synchronization.
With an increased range of offers and products, businesses from all over the world are shifting from the physical thing of printing advertisements and hanging billboards to the mobile domain. And why shouldn't they? Mobile apps are turning out to be the main and primary medium for the organizations to connect with their customers in a more lucid manner.
Therefore, by possessing such amazing qualities, a mobile app development company becomes the fulcrum to the company's success and adds flair to their working techniques.
Let us find out the aspects in detail;
Giving Values to the Customers
It is a simple, basic fact to understand, business is all about reciprocation. That means you'll get what you sow in. If you offer a product to the market and if the market finds it good enough, it will open its wallets and welcome the product with open hands.
For this, you have to sit down and figure out the best possible plan to encourage more money investing plan from the customers or you can simply consult a mobile app development company for instance. Your tech business partner will give you methods and solutions that will render enhanced value to your customers thus increasing their engagement and retention. Whether it is increasing your business horizons or promote sales, a trustworthy and capable technology partner can give you all of it and that too in a way which will add to your ROI.
Mobile apps will also be helpful in providing additional benefits or the in-app purchasing schemes to the customers. A mobile app will digitize the whole process making the stats available to the customers about their purchases instantly.
Elevating the Profits
As your company along with the tech-savvy partner provides optimum value to the customers, sales are bound to increase and so will the profits. Studies show that around 70% of the buying experiences of the customers are influenced by their feeling and how well the company treats them.
The ratio of your profit is directly proportional of how interested and pleased the customers are with your product and company. This will increase your product demand and let me assure you folks, if your product becomes irresistible for the users to get their hands on, it could give you some serious returns.
Having a website is a must today, but if you also have a mobile app it will be more accessible to the users and better at providing a more personalized approach than the website while boosting the sales along with enhancing the customer experience.
Also Read: 5 Ways Mobile Apps Can Help You Grow Your Business
Boosting the Brand of your Company
This is the aspect where the tech-savvy partner will show their true worth. We all know that for a product to have a decent platform and good sale, it needs to have a brand. And this branding is enhanced by the use of platforms like mobile apps, as it offers you a definite advantage and edge over your competitors. Here the mobile applications act as a catalyst in providing an instant brand boost or recognition to the product and will also give a support to your corporate reputation and overall identity of your product and company. Also, by implementing the new age technologies such as IoT, AR and VR to give a super enhanced customer experience will increase your brand value exponentially.
Product branding will result in the acquisition of customers on a larger scale and will constantly engage them with more immersive technologies. If your app proves beneficial to them, they are more likely to refer it to their family and friends, thus it will add to "word of mouth publicity."
Connecting better with the customers
Better connectivity with customers doesn't only consist of the face to face communication during the sales; it is much more than that. For instance, the technology partner through a solid presence on various devices and gadgets will specifically provide the best experience to the customers by studying their behaviors and especially their buying methods along with their past experiences.
Conclusion:
A competent tech savvy partner will solidify your presence as a customer-centric company in the market and will give you enough base and strength to withstand the grueling competition. Also, it will propel your product to reach out to the younger demographics and also make your company and product stand out from your contemporaries.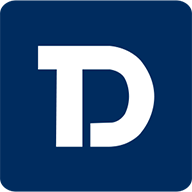 TopDevelopers.co is a platform which brings to you a listing of all the competent web &mobile app development companies across the world focusing on the combination of traditional IT research offerings and the latest methods that have come up to provide more competent results.