Cloud Technology has become a major surge over the past couple of years. As experts reveal, it is likely to stay and offer excellent storage capacity to businesses across the world. Businesses can now store their data and information on the cloud instead of maintaining software. However, the downside to cloud computing is that your data becomes vulnerable and easily accessible through the internet. So, first things first that I would like to add here is about having a Cloud computing professional as partner always reduces the hassle and helps you take informed decisions that are best for your business.
With remote groups and work-from-home culture everywhere, more and more employees prefer to work at their own pace and time resulting in an increase in their efficiency. While cloud backup proves to be the best solution, security issues are undeniable. There are some obvious reasons to consider moving to cloud but you have to ensure the security of your data.
Indeed, firms utilizing cloud storage have several options to solidify their cloud-based data. It is time to understand how to revamp your cloud-based security system and take necessary measures to protect your data.
Why Must You Consider Cloud Technology?
Business owners often fail to understand the enormity of risks involved with their data. While we read news about large entities and their data theft issues like Target and Apple, smaller businesses go unheard of. Apple's security breach made headlines owing to its high profile and magnitude, but data breaches are common everywhere. All businesses ought to be vigilant when it comes to their cloud storage security and take additional protective steps.
In a small or big business, you must pay attention to the following circumstances:
Remote Working Groups

If you have remote teams or individuals working outside the office, their devices should have the same level of security as in the office premise. In fact, remote working teams should have an additional cloud security management to prevent any breach of data.

Data Sharing

It is common to exchange sensitive data and information with third parties, clients, and beyond the organization, for various business needs. However, it also increases chances of your data going to the wrong hands. Thus, minimum data sharing and maximum cloud security should be introduced.

Data Location

Cloud storage providers keep your data safe in a remote location. Are you aware of the location? Well, if your data is stored offshore, it is likely that your data may be more vulnerable to several norms and policies. Make sure your data is stored in your native land.
Cloud Data Safety and Integrity – Measures
Even though you have the highest level of data security, your business is not immune to attack. If Apple faced it, you might face it too. However, you can always take proactive measures to apply wide-ranging tactics and ward off potential threats and invasions. In every attempt, you can discourage and reduce the likelihood of damage.
Utilize the most effective yet simple cloud data security techniques:
Set a Difficult Password

For better encryption and protection, devise a difficult password that would be hard to crack. Secure passwords usually incorporate plenty of characteristics to prevent hackers from breaking through. Use upper and lower case, special characters, and numbers to create a tough password, preferably with 10 characters or more.

Limit Access

Do not allow full access to your business cloud to everyone. Especially for third party vendors and staff members, maintain limited access for better protection. Choose a service provider that can help you with these issues and ensure limited access to individuals and teams.

Second Backup Plan  

While cloud provides the best platform to backup all your sensitive data and information, thus making it easy to share and synchronize, always have a second option. Prefer to store your data physically too. It guarantees data protection in the event of system failure or attack.

Separate Personal Data

In principle, personal data should not be mixed with corporate data. Whether you are a small or big business, you should communicate this clearly to your employees. No information or data should be stored on their personal devices. In addition, you should clarify the encryption methods.

Have a Data Encryption Plan

For security reasons, you should have a near-perfect data encryption plan for all mobile devices, computers, laptops and storage solutions. Every place in business stores some private data that requires the highest possible level of encryption. You can secure this type of information with zip files, passwords, and encryption software. Doing this can make your mobile data with cloud security win you many battles.

Do Not Store Sensitive Data in the Cloud

Honestly, it is best not to store any sensitive data or information in the cloud. Cloud is innovative and useful but not foolproof. Therefore, your trade secrets and other sensitive data cannot be stored here.
Conclusion:
In this virtual world, no fencing, firewall, physical locks or security measures, are enough to protect your business's valuable data and information. Hackers continue to come up with progressively more sophisticated measures to plague your data storage system. The only way to safeguard your business data is to deploy proactive security measures and keep your data restricted to the right hands.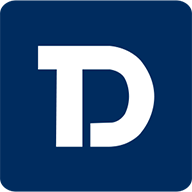 TopDevelopers.co is a platform which brings to you a listing of all the competent web &mobile app development companies across the world focusing on the combination of traditional IT research offerings and the latest methods that have come up to provide more competent results.