Digital marketing has proven its worth as a useful marketing tool. Across industries, businesses have started taking digital marketing seriously and have begun to devise effective digital marketing strategies. The marketing spending all over the world i­­­­s going to reach $873 billion by 2024, and digital marketing will account for 60% of this spend.
Digital marketing has been a vital source for reaching out to people and engaging with them. Businesses and individuals have started investing heavily so as to ensure that they leave no stone unturned in achieving their share of name, fame, and achievement. As a result, the demand for the leading digital marketing companies that can implement the most efficient marketing strategies has increased immensely.
Let's get on to business now!
Leverage these digital marketing trends in 2022 to taste success in the new year
1.
 Metaverse marketing
"The best marketing doesn't feel like marketing." – Tom Fishburne, Founder of Marketoonist
Metaverse, a term popularized by Facebook (now Meta), is a digital reality world that combines aspects of social media, online gaming, augmented reality (AR), virtual reality (VR), and cryptocurrencies to allow users to interact virtually. According to tech giants like Apple, Facebook and Adobe, Metaverse is not like a sci-fi concept, but the future of digital marketing. Facebook has already invested $10 billion in Metaverse and will create 10,000 jobs in future. By 2025, the global Metaverse market is expected to be valued at around $280 billion.
How can marketers build new digital marketing strategies around Metaverse?
Digital marketers will need to tie the real-world experiences with their brands. Stella Artois is a beer brand that funds horse racing events. Stella Artois has now ventured into the Metaverse by sponsoring a digital horse racing online platform where the NFT (Non-Fungible Token) horses are traded, bred and raced.
Big stack is an ad tech company that made the transition from placing ads on physical billboards to placing ads on games.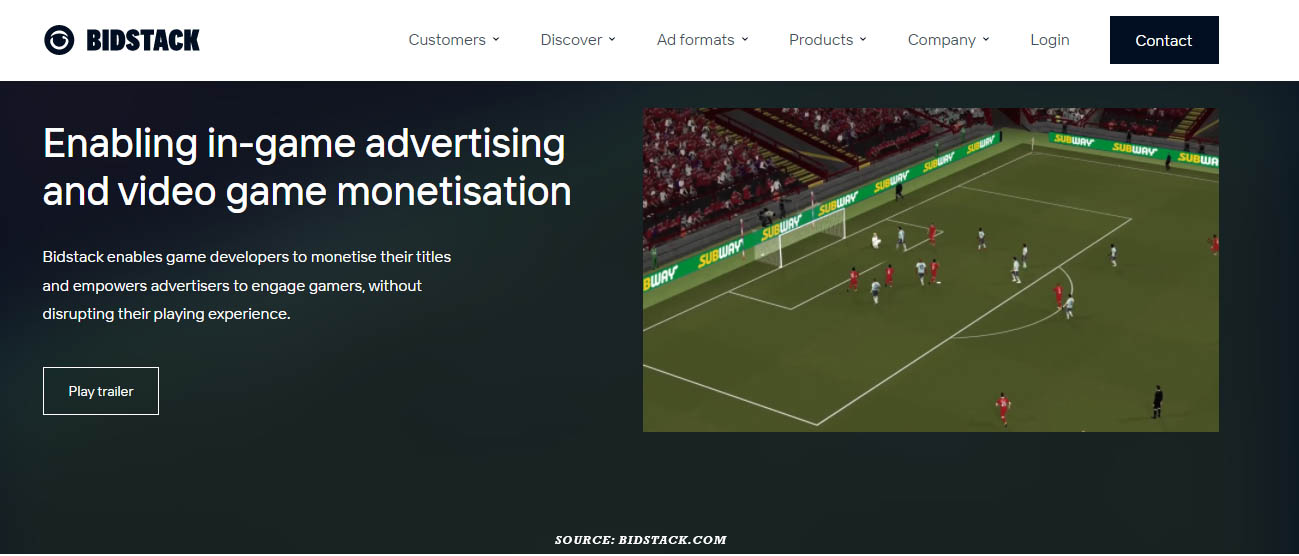 Metaverse is especially important for startups as it will enable them to gain traction in a relatively unknown sphere. The brands that will adapt their marketing strategy, according to Metaverse, will be the ones who will taste success in 2022. 
2.
 Advancement in Artificial Intelligence in Digital Marketing
The market size of AI is expected to reach $641 billion by 2028. Digital marketers know that AI and digital marketing are a perfect match and 6 out of 10 marketers say that AI is the most important aspect of their data strategy. AI (Artificial Intelligence) is another promising trend that has the power to shape the future of digital marketing. Using AI, digital marketers can spot trends and user preferences and mould their marketing campaigns accordingly.
AI can help digital marketers make critical decisions like how to allocate budgets efficiently, the customers they should target, and the type of marketing campaign they should design. Using AI, the marketers can produce smarter, more targeted advertisements and can increase their conversion rate. 
3.
 Influencers will continue to grow
Mushrooming social media has given rise to a special breed of social media users called influencers. These influencers have created a loyal following by creating unique content on various social media platforms like Facebook, YouTube, Instagram, Pinterest, Snapchat, and Twitter. According to Big-commerce, around 9 out of 10 digital marketers say that influencer marketing delivers results. 
According to the US influencer marketing spend forecast, influencer marketing will continue to be a strong trend amongst the current digital marketing trends.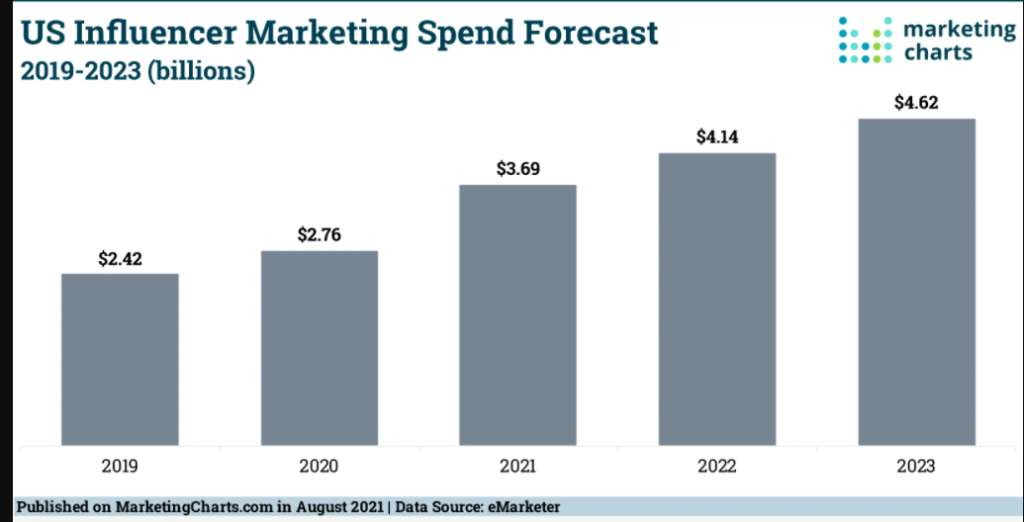 Consumers connect with these influencers on a more personal level, and they trust them more than others. Word of mouth has always been a powerful marketing strategy. These influencers help in spreading this word of mouth far and wide in a much shorter period.
We expect that in the future, this trend is going to be a strong one. More brands will include influencer marketing into their marketing strategy.
4.
 Visual search
We humans are visual beings as we process visual information 60,000 times faster than text. Retailers like Amazon have already started using visual information by providing the option of 'visual search' on their website. Visual search uses images like photography, internet images and screenshots as the stimuli for online searches. The Global Visual Search Market is estimated to surpass $14 billion by 2023.
Modern visual search technology uses AI (Artificial Intelligence) to understand the content and context of these images and returns a list of related results. Visual search has a host of applications in the ecommerce sector, particularly for fashion and home decor retailers. Through visual search, the retailers can suggest the thematically or stylistically related items to the images that the shoppers search. 
Pinterest, Google, and Amazon are the main visual search engines today. Microsoft has also thrown its weight behind visual search by developing impressive computer vision capabilities for its Bing search engine
Big retailers like IKEA, Wayfair and Argos have built their own proprietary visual search tools. Given its impact and growth potential, we believe that visual search will emerge as one of the most exciting internet marketing trends in 2022.
5.
 Mobile-first marketing
If you want to succeed in 2022, you will need a robust mobile commerce strategy. Mobile commerce is showing phenomenal growth across diverse markets. Mobile commerce has a 44% share in annual ecommerce sales. It is estimated that mobile commerce will be valued at $250 billion by 2024. The exponential growth of mobile commerce is the reason why a mobile-first marketing approach can become one of the major digital marketing trends in 2022. 
Mobile is the preferred medium for marketers, even for social media marketing. This is because of the fact that 95% of Facebook users use the platform using their mobile devices. The same is true for Twitter, as 8 out of 10 Twitter users access the social media platform through their smartphones.
Businesses can receive the following benefits from a mobile-first marketing strategy.
There are a plethora of mobile channels available to marketers where they can engage with their audience. Mobile banner ads, native app ads, SMS and social ads are just a few examples of the wide range of mobile channels available to marketers. A mobile-first strategy needs to be adopted, especially by small businesses as they stand to gain much from it. The mobile-first strategy will be an important part of any digital transformation guide for small businesses. In 2022 smart brands will take advantage of the wide range of avenues to reach mobile customers. 
6.

 NFTs have opened up new ways

NFT (Non-Fungible Tokens) is one of the trending crypto business ideas. According to Nasdaq, the global NFT market will grow to a size of $370 billion by 2031. An NFT is a blockchain-based digital asset that operates just like a physical asset. One of the major reasons why NFTs have gained prominence is that NFTs represent digital files like art, collectables, virtual real estate, virtual world, fashion and other physical assets. 

How can NFTs help a business with its brand and marketing strategy?

NFTs have opened up new ways of brand storytelling and consumer interaction, the two main pillars of an effective marketing strategy.

With NFTs, the brands can avail the following benefits.

This is how brands are using NFTs in their marketing strategy.

According to research, 8 out of 10 millennials prefer to give business to brands that align with a cause. Taco Bell put up 25 taco-themed NFT GIFs to support the Live Mas Scholarship that Taco Bell has been doing for years through their foundation.
7.
 SERP Position Zero
According to a HubSpot study, the content ranked for position zero registered a 114% rise in CTR. Position zero is the term used to describe the featured snippet block at the top of the Google search results. Google first introduced position zero to directly deliver the answers to user queries right on the SERPs (Search Engine Result Pages).
The position zero information contains a summary of the answer, a link to the webpage from which the information has been extracted, the page title and the URL. Marketers call it to position zero as it is displayed on top of the SERPs, making it the top organic result. 
It is not necessary that every search result has a featured snippet, but when it does, the snippet is designed to answer the user's question. Google has introduced snippets in its search results to deliver the most relevant information to the users quickly and efficiently.
Impact of position zero on digital marketing
As search engines get better at delivering answers directly on the SERPs, the marketers that do not adopt take the risk of seeing decreasing organic web traffic. On the other hand, those marketers that are able to optimize their content for position zero stand to benefit from it as their website would be the first result that the users see on the SERPs. Getting to position zero is difficult, hire SEO experts to build a strategy that will rank your webpage on position zero for priority keywords.
8.
 Automated bidding and targeting for paid campaigns
Automated bidding and targeting for PPC campaigns are one of the major trends in digital marketing that promises to change the landscape of advertising.
Automated bidding
Automated bidding consists of a set of bid strategies that use advanced machine learning to help marketers tailor the correct bid for every auction. Automated bidding strategies tweak and adjust bids, ad phrasing and keywords to provide the advertisers with the best results within the allocated budget.  The major advantage of automated bidding is that it takes the guesswork out of setting bids. This enables the marketers to meet their performance goals. Contact top PPC management service providers, and they will handle automated bidding for your brand.
Automated Targeting 
Google Ads has introduced the optimized targeting feature for its display network ad campaigns. The idea behind optimized targeting is to look beyond the manually-selected audience segments in your ad campaign. In manual selection, sometimes marketers tend to miss the audience segments that could be targeted for better returns. Optimized targeting eliminates this error. Through display automated targeting, Google shows the ads to an audience that is similar to the one that the marketer has specified. For display automated targeting, Google pulls the data from the historical performance of the ad campaigns and puts an emphasis on conversion history. 
9.
 Intelligent chatbots
Chatbots are rising from just being automated customer service robots to smart assistants helping digital marketing. Conversational chatbots are increasingly being used to drive the sales numbers up by improving the engagement levels with the customers. Brands are using the power of conversational bots, which engage the users on a much deeper level. According to a survey, chatbots provide engagement levels as high as 15-60%.
For instance: – Natgeogenius is a chatbot which talks with users in the voices of Albert Einstein and Pablo Picasso. National Geographic used this marketing tactic for promoting their show "Genius." Users could communicate with Albert Einstein and have meaningful conversations with the genius physicist in his voice!
Baby center UK is another brand that is leveraging conversational bots to promote its content. The brand is a good source of childcare and pregnancy-related information. The Facebook bot of Baby center asks relevant questions to expectant mothers and solves their queries regarding pregnancy.
Chatbots will continue being a trusted companion and help brands in engaging their customers in meaningful conversations.
10.
Social media ecommerce
There are around 3.48 billion social media users all over the world. With such a broad base of consumers, marketers must focus more on social media marketing to grow businesses. Social media marketing is going to emerge as the leading channel of e-commerce in the not-so-distant future.
Brands focusing on social media shopping will be at a distinct advantage over other brands. The social media user is starting to prefer buying directly from the social media channel.
Take the example of Superdry, which is an apparel brand focusing on Instagram's shoppable posts. Superdry designed one of the most innovative marketing strategies in social media. Once the user clicks on the shoppable post of Superdry, the user is seamlessly channeled through the post to purchase the journey.
Social media is more visual; hence, brands that want to improve their foothold in the social shopping genre must focus on creating share-worthy visual content. Instagram is the most popular platform where people come to view visually engaging content.
You must craft a strategy to develop drool-worthy images of your products and post them on Instagram. The shoppable posts introduced by Instagram gives you the freedom of instilling your website's links into organic posts. Compelling visual images will help your brand in standing out from the crowd.
The best thing about social shopping is that brands are able to approach the customers at a time when they are most receptive. Smartly crafted ads will boost the sales of the brand instead of traditional digital marketing methods.
Facebook has launched the Facebook marketplace, which directly competes with the likes of Amazon and Etsy. Hire social media marketers to help your brand drive more revenue through social media channels.
11.

Immersive AR & VR experience

Through technologies like AR & VR, brands are making the customer part of the story.

The engagement level of the customer with the brand increases when the customer can become a part of the story, instead of just being a passive consumer of a brand's advertising.

Pokémon Go was the first game to taste phenomenal success in the arena of AR gaming. It got millions of followers, and since then, marketers have started looking at AR as a severe contender for creating impactful advertising campaigns.

Companies like Thomas Cook created an immersive travel experience they named "try before you fly." Here they take the customer on a virtual flight tour where they have an immersive in-flight experience.

Volvo uses VR marketing to provide their customers with a test drive of their latest vehicles. Customers can experience the thrill of driving a Volvo in the Rocky Mountains of Canada.

Advertising is all about creating everlasting impressions on the mind of the customers. VR technology allows marketers to cater to immersive experiences to their customers. Thereby etching the memory of their brand in the minds of customers.

Related: A Detailed Comparison of Virtual Reality (VR) and Augmented Reality (AR)
12.

Voice Search

The importance of Voice SEO will increase in the future as we will need to devise unique strategies for voice search. Local businesses are mainly going to benefit from voice search as according to a survey, around 6 out of 10 people said that they have searched for a local business through voice search in the past 12 months.

 The popularity of voice assistants can be estimated from the growing sales of smart devices providing in-built digital voice assistants. Brands are already utilizing the power of voice in their marketing. For example: – Vogue, a leading magazine in the US, has partnered with Google home to bring some engaging voice content to its customers. Customers could ask their Google Home to play something interesting about Leonardo Di Caprio, and the user would hear interesting articles from vogue.

Hellman's a food company has tied up with Amazon, customers could tell Alexa what ingredients they have in their fridge, and Hellman's would then suggest them some unique recipes. Once the user selects the recipe, Hellman would then email the same to the user with a step-by-step instruction on how to cook the recipe.
13

Data-driven marketing

Humans are producing data at a mind-numbing rate. By 2025, we would generate 463 exabytes of data every day.

Successful businesses analyze the data of their customers to provide them with a more personalized experience. Why is it important to personalize the experience? To increase sales. According to a survey, 52% of customers and 65% of B2B buyers would switch brands if they did not receive personalized communication. The efficacy of data-driven marketing makes it one of the most compelling digital marketing ideas to follow.

Companies are opening up to the idea of using the power of data-driven marketing. A prime example of this would be the Amanda Foundation, which is a non-profit animal rescue working to find a suitable home for vulnerable animals. The foundation analyzes various data points like browser history, demographics, and other factors and sorts out the best possible combinations. An outdoor person would love to adopt an athletic pup while the introverts can be matched up with cute kittens.
14
 Bonus: Content will continue to wear the crown
Content builds relationships. Relationships are built on trust. Trust drives revenue. –Andrew Davis, Bestselling Author and Keynote Speaker 
As they say, content is the king, and it shall remain throned in 2022 also. Going forward, live content will be a trend to watch out for in 2022. Many people think that inbound and content marketing are the same, which is far from the truth. There are subtle differences between inbound and content marketing, which we have detailed in another blog. Brands like Facebook, Instagram and LinkedIn know this and have already started live video services, allowing users to connect with their audience live. 
It's no secret that video content is more engaging than static posts. The emergence of short video apps like Tiktok, Instagram reels and YouTube shorts is an example of brands leveraging the power of short videos in 2021. The trend of short videos is expected to continue in 2022 as well.
Ephemeral video content is one of the most thrilling digital marketing innovations. Ephemeral videos are those videos that disappear after a while. Ephemeral videos add a sense of urgency in the minds of customers and compel them to see the videos before they disappear.
Takeaway
You need to be on the top of the tide to gain the maximum number of customers in the fast-paced digital marketing world. The trends listed above will dominate the genre of digital marketing in the year to come. Crafting an effective digital marketing strategy by hiring a professional digital marketing company will aid you in gaining an advantage over the competition.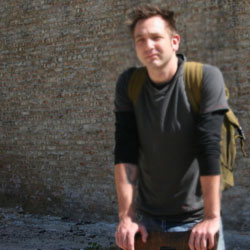 Analyzing business activities and data to formulate the best business development ideas is where I earn appreciations and remunerations. I'm an ardent reader, business adviser, gadget aficionado and an amateur yet an avid writer. My urge for innovative writing evokes every time I come across new gadgets, neo technology and novel technical events.